Pistol crossbows also referred to as, mini crossbows, are the ideal choice if you're trying to get some target practice in, or if you're hunting small game. With so many models out there, it can be hard to know what to look for when picking one out.
We've created a detailed guide and reviewed the best pistol crossbows to help you make a more informed decision.
Top 5 Best Crossbow Pistols Reviewed
1. TenPoint Nitro XRT Crossbow Elite Package
The TenPoint Nitro XRT is the newest and highest-rated crossbow release from TenPoint Technologies. It has a speed of 470 FPS (feet per second). This is an industry first. The Nitro XRT also generates 190-foot-pounds of kinetic energy.
This new pistol crossbow reduces arrow drop by 25% which drastically improves accuracy and knock-down power. The Nitro XRT also comes equipped with a reverse draw bow assembly that has a center-mounted visor. This provides top of the line balance and gets rid of the "nose-heavy" feel of regular crossbows. You'll also experience steady movement and better aim with this design.
As well, the revolutionized design of the Nitro XRT is more efficient than normal crossbows. This model reduces the vibration of the shot which makes it 3x faster than other crossbows on the market. The package includes:
A Sling
Hard case
Noise Dampening
Arrows
Quiver
Cocking Device
Optics
The TenPoint crossbow is definitely at the top of the crossbow food chain.
| | |
| --- | --- |
| Speed: 470 fps | T5 Trigger |
| Kinetic Energy: 191 fp ke | Draw Weight: 9 lbs |
| Length (w/o foot stirrup): 29.5" | Width Axle-to-Axle: 12.5" |
---
2. Barnett HyperGhost 405 Crossbow
Last update on 2022-12-01 / Affiliate links / Images from Amazon Product Advertising API
The HyperGhost 405 pistol crossbow is one of Barnett's fastest crossbows with 405 feet per second. Weighing at 7.7 pounds, the HyperGhost 405 is lightweight and easy to maneuver. It's also equipped with a TriggerTech trigger that makes shooting feel smooth and effortless. The HyperGhost 405 also had a draw weight of 182 pounds which gives it its fast speed.
With its illuminated scope, the HyperGhost 405 provides better accuracy and boosts performance abilities. There are several other premium features offered by the HyperGhost 405. They include:
Side arm quiver
Two headhunter arrows
Rope cocking device
Safety finger guards and anti dry-fire trigger
Gives the option of adding a crank cocking device
A retractable underarm counterbalance support system
If you're looking for one of the best pistol crossbows that will let you hunt what you want without any problems, then the HyperGhost 405 is where it's at. You'll have a smooth hunt and you'll be the center of attention among your hunting buddies.
| | |
| --- | --- |
| Speed: 405 fps | Weight: 7.7 lbs |
| Kinetic Energy: 138 fp ke | Draw Weight: 185 lbs |
| Length (w/o foot stirrup): 36.25" | Width Axle-to-Axle: 20.37" |
---
3. Wicked Ridge RDX 400 Crossbow
3. Wicked Ridge RDX 400 Crossbow
Patented reverse-draw technology shifts the riser from the front of the crossbow to the center, eliminating the "nose-heavy" feel of traditional crossbows and creating an elongated power stroke for smoother and faster shooting
The RDX 400 features a perfectly balanced reverse-draw bow assembly and our Reaper Cam System that together deliver consistent down-range accuracy and lighting speeds up to 400 FPS
Machined lightweight aluminum riser and pockets provide added cushioning that reduces limb stress - adding years of performance on your crossbow
Features a noise dampening integrated string stop system that is pre-installed
Focused on speed-to-price ratio, the RDX 400 includes a complete package with a cocking device
Last update on 2022-12-01 / Affiliate links / Images from Amazon Product Advertising API
The RDX pistol crossbow is the first of the Wicked Ridge flagship model and shoots up to 400 feet per second. It's rigged with a reverse draw bow assembly that has a center-mounted rider. This gives you amazing balance and eliminates the traditional "nose heavy" feel of the crossbow.
On the RDX 400 pistol crossbow, the string can be drawn through the riser, providing an elongated power stroke that makes your shot a lot faster. This design also reduces the vibration of the shot which makes it quieter than traditional crossbows. Together with the Reaper Cam System, the RDX 400 maintains continuous down-range accuracy. The Wicked Ridge RDX 400 includes:
Noise Dampening
Arrows
Quiver
Coking device optics
| | |
| --- | --- |
| Speed: 400 fps | Weight: 7.6 lbs |
| Kinetic Energy: 140 fp ke | Reverse Draw Style |
| Length (w/o foot stirrup): 32.25" | Width Axle-to-Axle: 9" |
---
4. Barnett TS390 Tactical Series Crossbow Pistol
Barnett TS390 Tactical Series Crossbow Pistol
390 feet per second crossbow. Package includes 4x32 illuminated scope, rope cocking device, side mount quiver, two 20 inch Headhunter arrows, and lube wax
Draw weight: 187 lbs. Kinetic energy: 128 ft. Lbs. Power stroke 14. 25". overall weight: 7. 6 lbs. Dimensions: 36. 25" L x 18. 875"W. Axle to axle 16. 75"
Patented step-through riser. String dampeners for stealth like Shooting. CNC Machined aluminum flight Track for smooth, quiet, and accurate shots
Ships to you mostly assembled. Allows for integration of Barnett crank cocking device. Equipped with tactical adjustable butt Stock
Safety first: equipped with nock sensor and anti dry Fire trigger System to eliminate dry fires. Finger Guards & finger safety reminders. Be sure to wax strings every 10 shots
Last update on 2022-12-01 / Affiliate links / Images from Amazon Product Advertising API
The TS390 Tactical Series crossbow has a draw weight of 187 pounds which gives it speeds of up to 390 feet per second. This newly designed bow is one of Barnett's narrowest bows. It comes assembled with rails to hold all of your accessories.
The butt stock adjusts so that the fit is customized to your build which gives you the best shooting experience. Its anti dry-fire trigger system makes the TS390 pistol crossbow safe and easy to shoot. There's also a fiberglass composite step-through riser that eliminates extra length and bulk. The TS390 pistol crossbow includes:
Lubrication wax
Two Headhunter arrows
A rope coking device
4x32mm illuminated scope
Side mount quiver
If you choose the TS390, make sure that you wax the string every 10 shots.
| | |
| --- | --- |
| Speed: 390 fps | Weight: 7.6 lbs |
| Kinetic Energy: 128 fp ke | Draw Weight: 187 lbs |
| Length (w/o foot stirrup): 36.25" | Width Axle-to-Axle: 16.75" |
---
5. CenterPoint Specialist XL 370 Camo-Crossbow Package
CenterPoint Specialist XL 370 Camo-Crossbow Package
Fully adjustable, AR-style butt stock delivers a customizable fit
Quad limbs with precision CNC Machined Cam System, anti-dry Fire and auto-safety trigger mechanism
Lightweight & durable CNC Machined aluminum rail with shoot through aluminum riser
Adjustable fore-grip with integrated over-sized finger guards
Includes 4x32mm scope, (3) 20 inch carbon bolts, quiver and rope cocker
Last update on 2022-12-01 / Affiliate links / Images from Amazon Product Advertising API
The XL 370 pistol crossbow has a draw weight of 185 pounds. It's armed with an anti dry-fire trigger mechanism to ensure the safety of yourself and the crossbow. The XL 370 is ready to use right out of the box with very little assembly needed.
There's an AR style hand grip at the bottom of the crossbow to keep your fingers out of the way of the string. It's also fashioned with an AR style butt stock and adjustable cheek piece. Other features include:
Noise suppressing string stoppers
4x32mm scope
Three carbon arrows
Rope cocker and sling
Side mount quiver bracket (ambidextrous)
Oversized stirrups
This is definitely a good choice if you're just starting out
| | |
| --- | --- |
| Speed: 370 fps | Weight: 7.9 lbs |
| Kinetic Energy: 110 fp ke | Draw Weight: 185 lbs |
| Length (w/o foot stirrup): 39.25" | Width Axle-to-Axle: 18" |
---
Best Crossbow Pistol Buyer's Guide
Why Do You Want a Pistol Crossbow?
Before you run out into the world and buy the best pistol crossbow, it's important that you know what you're buying it for. Pistols come with different levels of strength, meaning there are some that aren't strong enough for hunting.
You'll want to check out the specifications of the best pistol crossbow before you buy it to make sure it's able to meet your needs. Even though they're affordable, no one likes to waste money, so make sure you really understand your reasons for buying the crossbow before you make an actual purpose.
Check Out The Draw Weight
A pistol crossbow's draw weight is one of those details that will help you decide if the crossbow is good for hunting or target practice. If you want something that'll make your bolts fly faster, then you'll want to buy a crossbow pistol that has a higher draw weight. Lower draw weights are more suitable for practice or beginners who want to understand how the crossbow works.
Pistol crossbows can have a draw weight that ranges anywhere from 50-200 pounds. Before you buy one, consider how much weight you need. You can also check out these centerpoint crossbow reviews where we discuss a range of bows with differing draw weights.
What Is The Cocking Bechanism?
Some pistol crossbows come with a self-cocking feature that helps you draw the bow without using that much strength. Having this feature can make the pistol so easy to use. This is PERFECT if you're just starting out.
Be aware that some crossbow pistol models of poor quality don't have a self-cocking mechanism. Horizontal play on the lever can be a sign that the cocking device was poorly designed. Make sure that you thoroughly check the cocking device (don't be afraid to double-check) to know if it'll jam up on you.
Is Assembly Required?
Most pistol crossbows come pre-assembled. If anything, you'll only need to string the bow which does require the help of another person. Don't worry, it's definitely possible to string your own crossbow pistol but it can be challenging (which is why you'll need help). There are some models that need to be assembled before you can use them. However, if you're new to the world of crossbows, you might want to look into a pre-assembled model.
It's very important that you know if your crossbow pistol comes pre-assembled to avoid spending money to have someone put it together. If you're more experienced and decide on a crossbow pistol that requires assembly, make sure that you read the instructions carefully so as not to waste a lot of time putting together your crossbow.
Look At The Brice
One of the biggest advantages of buying a pistol crossbow is that it's significantly cheaper than regular crossbows. If you're a beginner crossbowman, you'll want to look for something on the cheaper side. Crossbows can range anywhere from very cheap to very expensive. The more cost effective pistol crossbows are less powerful and are generally good for practicing.
If you're a little more seasoned, then you'll want to check out some of the more expensive crossbow pistols. Keep in mind that cheaper crossbow pistols have just as many features as the expensive ones. That being said, if you have more experience, it'll be better to invest in pistol crossbows that'll give you your money's worth.
What Are The Materials Used?
Knowing what the crossbow pistol is made of will tell you if it's a poor Chinese model or a high-quality bow. You'll want to make sure that the string is strong and won't give out on you or snap out and hurt someone.
Also, you'll want something that's made out of durable aluminum or plastic. Choosing a good-quality pistol crossbow will not only give you a tough bow with good performance abilities but will also ensure the safety of you and those around you.
Final Thoughts
As mentioned before the TenPoint Nitro XRT Crossbow Elite Package is at the top of our list and in this list of reviews it's there for a good reason.  The other crossbow pistols are good choices too and come highly recommended with their own unique points.
The pistol crossbow is a fun tool for small game hunting and target practice but can also be dangerous if not handled correctly. Before buying one, it's important to understand what you need to look for in crossbow so you ensure that you're getting the most for your money. I hope that you feel more prepared to find the right pistol crossbows for you.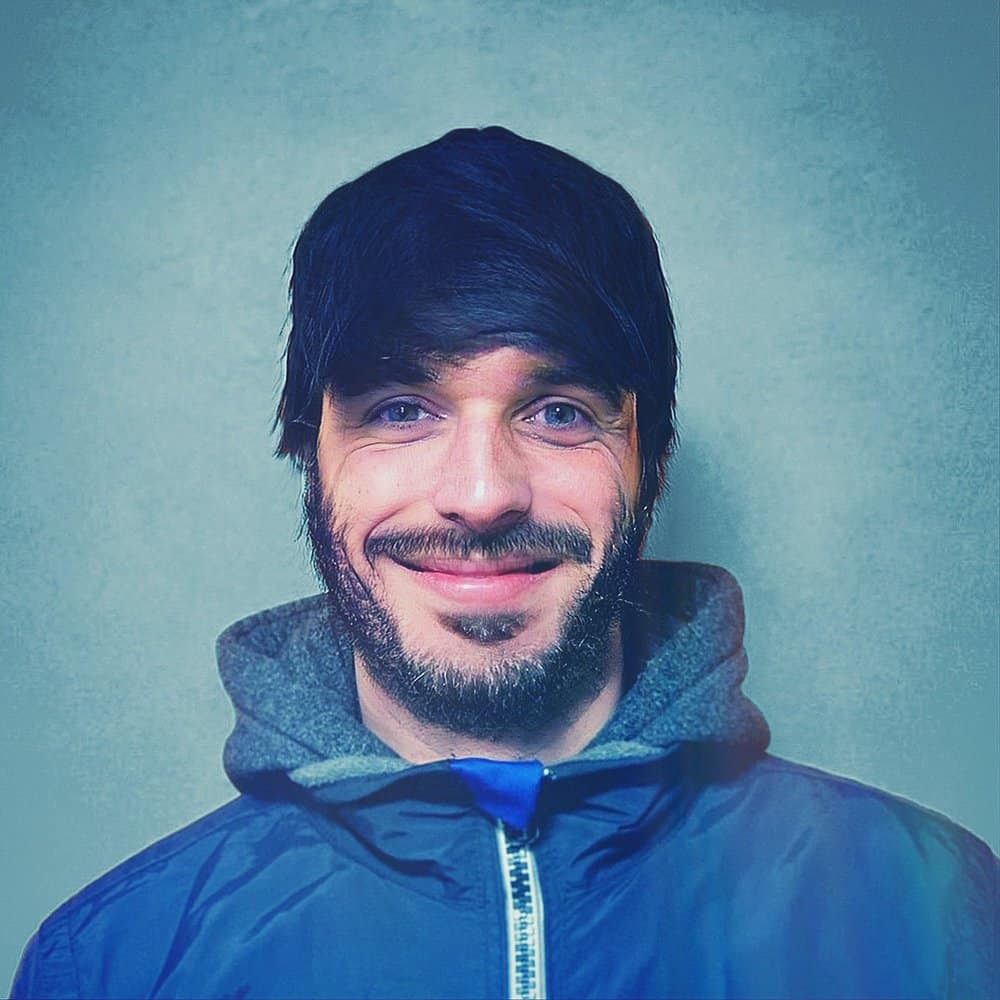 Hey, my name is Matt, an avid outdoorsman, prepper and action taker. If you have found this article informative please feel free to leave a comment below and share it with your friends and family, it would make my day!