Crossbows are one of the most versatile tools you can have in your arsenal. Whether you want to hunt deer, larger game, or even just target practice, the Tenpoint Invader X4 Crossbow is a fantastic option.
When purchasing any product, being forced to spend time and money on needed accessories and components is a frustrating prospect. That's one of the many areas where Wicked Ridge Crossbows excels.
They don't just provide a great crossbow: they provide a complete kit.
Things to Consider Before Buying a Crossbow
Crossbows have come a long way from their bent-wood ancestors. A modern crossbow is a marvel of engineering and the Wicked Ridge Invader X4 is no exception. Many crossbows are "specialist" devices that have specific and limited functions. However, the Invader X4 manages to excel at multitasking.
The primary intent of this crossbow is to be a big-game hunting tool. Anyone who has ever hunted with a crossbow will tell you how superb the experience is. Unlike rifles, crossbows are clean, silent, and economical. They allow you to hunt while enjoying nature, rather than disturbing it. Given its intended purpose, this crossbow is excellently equipped to be an ideal hunting companion.
From its camouflage finish to its full complement of hunting aids, it is clear that this was a bow designed by experts.
Features & Benefits
Crossbows are nuanced devices. As such, there are a lot of opportunities to get things right and to get things wrong. Here are some of the numerous features and benefits of the Wicked Ridge Invader X4.
Technical Specs
350 FPS
Power 112 FP KE
35.6 inches long
15 inches wide axle to axle
Pass-Through Fore-Grip
Safety Wings
Enclosed Trigger Guard
Included ACUdraw 50 Cocking Device
Narrow Design
The width of a crossbow is an often-overlooked factor. Due to the cam-driven nature of a crossbow, many models are exceptionally wide. This makes them awkward to carry, difficult to store, and can severely hamper your ability to accurately aim in tight quarters. Luckily Wicked Ridge understood the importance of maintaining a narrow width. At only 15" wide, this is one of the most narrow crossbows are the market.
There is a multitude of advantages to this. The narrow width makes the bow easier to handle and store. However, the advantages continue further. By ensuring a compact design, Wicked Ridge engineered a crossbow that feels more balanced in the hand and is thus significantly easier to shoot reliably. This is a feature that is tragically ignored by many manufacturers, but this bow got it right.
Highly Effective Camouflage
Camouflage is another concept that many designers spend too little time considering. Many companies mistakenly believe that producing an effective camouflage is a simple matter of painting their bow drab green and vaguely applying some leaf-shaped stencils.
Yet, if camouflage was so simple, it is doubtful that the military would spend so many millions of dollars perfecting it. Camouflage is an incredibly nuanced art that requires a significant amount of skill to perfect.
Yet again, Wicked Ridge did their research. The finish of this crossbow is a fairly traditional "forest floor" motif. This kind of finishing is a signature of Wicked Ridge's previous models. While many patterns end up having the opposite of their intended effect, the pattern on this model provides the stealth needed for an effective hunt.
Well Designed Trigger Guards
I cannot tell you how many crossbows I have fired that have either no trigger guards or inadequately designed guards. The importance of a good trigger guard cannot be overstated.
Unlike a gun, you are likely to handle a crossbow a considerable amount after cocking it. Further, the amount of pressure needed to fire a crossbow can be surprisingly low. Thus, having a badly designed guard is a recipe for disaster.
The Tenpoint Invader X4 Crossbow has a unique guard design that incorporates "wings" on the edges to ensure that only intentional action will cause the bow to fire. It's a small detail, but an incredibly important one.
Fully-Featured Set
Many crossbows are bare-bones kits despite their expense. It is a frustrating experience to lay down your hard-earned cash on a pricey crossbow only to realize that the manufacturer failed to include the needed gear.
This is far from the case with the X4. In addition to the bow itself, the kit includes a set of aluminum arrows, the scope, and a surprisingly nice quiver. Of course, these items could always be purchased separately. But their inclusion is a thoughtful and appreciated touch.
This is especially impressive given the value-pricing of this crossbow within its category.
A Well-Chosen Scope
It isn't enough to slap a random scope on any crossbow. Rather, the scope must be properly matched to the crossbow. The scope is unquestionably one of the highlights of Wicked Ridge Crossbows. This particular model has a truly versatile and dynamic scope. Wicked Ridge used a 7" scope, which is well proportioned for this crossbow.
The optics are well-calibrated, and every lens component is fully-coated. This has two advantages. First, scratching the optics is greatly reduced by the hardened coating. Further, the finish is designed to prevent glare. Thus, stray lighting will no longer be a concern when you are in the heat of lining up a shot. This scope isn't a one-trick pony either. Rather, it features three duplex crosshairs that are calibrated for 20, 30, and 40-yard ranges.
Given the highly competitive pricing of this crossbow, the inclusion of such a nice scope is an impressive touch.
ACUdraw Cocking Device
Historically, hunting with a bow was an extremely physically demanding task. It was not uncommon for a hunting bow to have a draw strength well above 120 lbs. This limited the sport to only the most physically apt individuals.
Luckily, countless advancements have occurred over the years. Compound bows use a series of cams and levers to provide mechanical advantage, leading to an easier and more stable draw-procedure. Many hunting crossbows use this design to reduce the draw weight to under 60 lbs. While this system is nothing new, Wicked Ridge refined the technology and took it to the next level.
This crossbow incorporates Wicked Ridge's well-known ACUdraw cocking system. The ACUdraw system is essentially a miniature winch, seamlessly integrated into the body of the bow. To use this system, you stabilize the bow on the ground and unfold the ACUDraw handle.
By simply twisting this handle, the bow cocks itself. Using this method, the draw strength is reduced to an almost insignificant 5 lbs. This allows the bow to be used by anyone, regardless of strength. Further, this system has many advantages beyond broadening the availability of bowhunting.
Even for the strongest hunters, repetitive draws can lead to fatigue. By using the ACUdraw system, you are afforded the ability to preserve your endurance for accurate aiming.
Extremely High Fire-Rate
This crossbow has a lot of tricks up its sleeve. But features have no impact if the bow cannot deliver the power needed to finish the job. Luckily, this bow does not disappoint. Despite its compact size and low draw strength, the Wicked Ridge can still produce a firing speed of over 360 feet per second.
This allows the bow to have the power necessary to effectively disable the game you're tracking. The importance of this cannot be overstated. Many poorly made crossbows have much lower firing speeds despite being marketed as hunting models.
This is not only dangerous but can be immoral. As any hunter knows, humane hunting practices require clean and definitive shots. By combining an impressive firing speed with an extremely accurate bow, you can be guaranteed that your hunting trip will go as planned.
Made in America
I want to be clear that high-quality crossbows can be made in many countries. And, in truth, simply being made in America does not necessarily indicate that a product is well made.
However, it is a nice benefit when you can highlight a reputable company like Wicked Ridge who still chooses to manufacture and support its products in America.
Since its inception, Wicked Ridge has produced their bows and accessories in Mogadore, Ohio. Because of this consistency, the quality of their products has been unwavering. Further, any support or parts that may be needed to maintain your bow will be simpler, easier, and cheaper to obtain.
What Do Users of The Invader X4 Think?
While the performance of this bow during our testing was impressive, the time we get to spend with each device is, of course, limited. Thus, to provide a more comprehensive review, I like to investigate reviews by users who have the opportunity to use the devices more extensively. Thankfully, the reviews were consistent with our positive impression.
The vast majority of Wicked Ridge Invader X4 reviews were consistently positive. Users reported that the bow was easy to assemble and easy to sight. The most common comment by owners is that they are surprised that such a powerful bow could be so lightweight and compact. The combination of power and size were what made this bow such a compelling package.
Reliability was another highlight. Several commenters noted that this bow had been a faithful hunting companion for countless trips without presenting any reliability challenges. A few users noted that maintenance of the bow, such as replacing the draw-strings, was somewhat challenging.
However, this is an issue that is fairly common to compound crossbows, and should not be viewed as a mark against this model specifically.
The ACUdraw system got mentioned numerous times by various reviewers. One particular Wicked Ridge Invader X4 review noted that they had been unable to hunt for many years due to back pain. The strain of drawing a bow was simply too uncomfortable to be practical. However, with the incredibly low amount of effort required to cock the Wicked Ridge, the pain was no longer a limitation.
This highlights how important these details can be. Sometimes, it is not just a matter of convenience. Rather, a well-designed crossbow can enable the user to recover a hobby or passion that they thought was behind them.
Conclusion
Shopping for a compound crossbow is often an incredibly frustrating experience. It seems that models will always fall into one of two categories: they are either poorly designed and made, or unattainable due to the cost.
Finally, the Invader X4 presents a halfway point between these extremes. The X4 is an affordably priced product that does not sacrifice function, features, or quality. It presents the opportunity for an easy to use and effective crossbow at a price that was previously very difficult to find.
For anyone seeking a fully-featured crossbow at a reasonable price point, the X4 deserves serious consideration.
Wicked Ridge by TenPoint Invader X4 Crossbow Package with Multi-Line Scope, Quiver, Arrows, and ACUdraw 50 (WR18005-5531), Camo
Crossbow: new, speed-inspired 4s cams shoot a blazing 360 feet-per second; narrow 15-inches wide; built for pin-point accuracy; one of the lightest crossbows on the market at only 6.3-pounds
Multi-Line scope: only 8.5-inches Long, this compact scope features fully coated 3x optics and three duplex crosshairs calibrated for 20-, 30-, and 40-yards and a fourth partial line for 50-yard shots
Quiver: Wicked ridge instant-detach 3-arrow quiver
Cocking mechanism: integrated into the butt stock, ACUdraw 50 makes for easy cocking and ropes retract neatly inside the unit's housing after cocking
Arrows: Three aluminum arrows with practice points
Last update on 2023-01-04 / Affiliate links / Images from Amazon Product Advertising API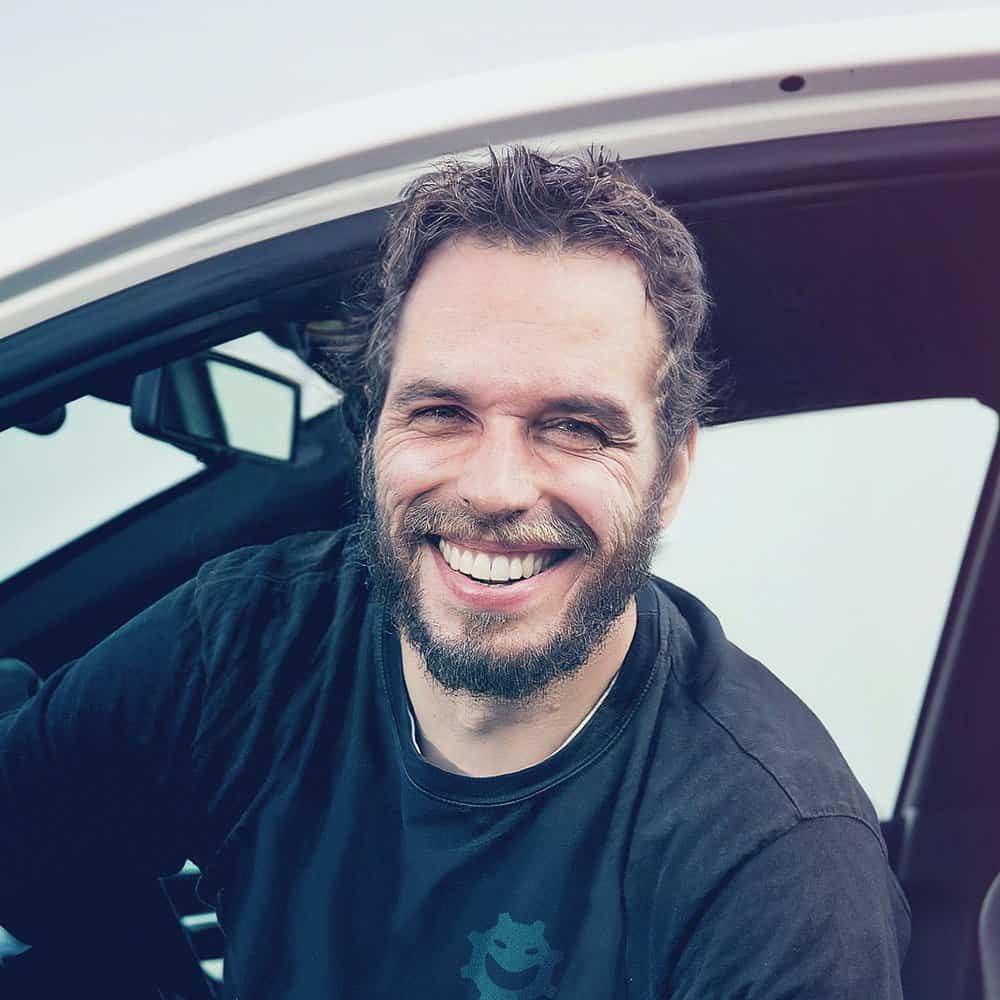 Hey, my name is Jared, a self-reliant expert and action taker. I hope you've enjoyed this article and found it informative. If you have please feel free to leave a comment below and share it with your friends and family, it would make my day!