Horton is the oldest crossbow manufacturer in the United States, and they have had a reputation for producing some of the highest quality and best performing models on the market. Several years ago, they were purchased by TenPoint, another leading name in the industry.
Many adamant fans were concerned whether this merger would impact the tradition of Horton. However, our experience with the newest models suggests that both companies have ultimately benefited from the partnership.
The latest Horton crossbows have been among the best the company has ever produced. For this reason, we wanted to gather two of the newest Horton crossbow models and see what they have to offer.
Top 2 Best Horton Crossbows Reviewed
1. Horton Crossbow Innovations Vortec RDX Crossbow Package
Horton Crossbow Innovations Vortec RDX Crossbow Package
Tuned to achieve an ideal ration of POWER, HANDLING, AND ACCURACY in an ECONOMICALLY-PRICED, hunter-friendly PACKAGE; great choice for hunting out of ground blinds or thick cover
LETHAL FAST: Launches 400-grain carbon arrows into your target at speeds up to 340 fps with a hard-hitting 103 ft. lbs. of energy
INCLUDED WITH PURCHASE: TenPoint 3X Pro-View Scope, Horton 3-Arrow Quiver, 3-Pack of 400 grain carbon arrows with 100-grain practice points
ALL THE SPECS: LENGTH (w/stirrup)-34. 25", WIDTH AXLE-TO-AXLE (uncocked/cocked)-14. 875"/9. 125", POWER STROKE-15. 5", WEIGHT IN LBS. (wo/accessories)-7. 6, DRAW WEIGHT IN LBS. -135
ACUdraw COCKING MECHANISM: Integrated self-retracting rope cocking device that REDUCES DRAW WEIGHT by 50%
Last update on 2022-11-30 / Affiliate links / Images from Amazon Product Advertising API
As with almost all Horton models, the Horton Vortec RDX features a rather novel layout. This is a reverse-draw crossbow which at first makes the unit look almost impossibly narrow. This narrow footprint is made even more impressive once the unit is cocked. Beyond the mere novelty of this unique design, there are some significant benefits to having a crossbow this narrow. For many hunters, the primary reason for choosing a crossbow over other weapons is the inherent stealth capabilities of a bow. Yet, while bows are almost universally quieter than firearms, the heft of some models can counteract this advantage. 
If you've ever experienced the annoyance of handling an awkwardly wide crossbow in a narrow covering or a close-quarters blind, you will know how advantageous a narrower bow can be. When cocked, the Horton Vortec RDX is under 10″ wide, making it easier to transport, maneuver, and aim. Once you've used a reverse-draw bow, you will quickly start wondering why other manufacturers don't adopt this elegant approach.
However, the form factor isn't the only star of this show. As with all Horton models, this bow exudes quality. The machining and finishing are flawless, the operation of all parts is buttery smooth, and servicing procedures are well thought out. This was not a hastily designed crossbow. Rather, it is the result of decades of experience.
Given the impressive form factor and finish of the unit, you can almost mistakenly forget about the performance itself. Despite the narrow width and slim seven-pound weight, this bow packs a punch. Of course, the firing speed will depend upon your ammunition of choice, but our testing showed impressive rates throughout. Using a Pro-Lite 370-grain arrow, we measured a 360 feet/second firing rate. Upping the weight to a 400-grain arrow only slowed it down to 340 feet/second. In either case, even the burliest whitetail should not pose a challenge.
As with any crossbow, a high firing rate is going to equate to a higher draw-weight, especially in a bow that is designed to shoot heavier arrows. The draw weight here is 135 pounds, which may seem like a challenge. However, I have always found that when draw weight is concerned, the ergonomics tell you a lot more than just the number. Despite the fairly heavy draw weight, the excellent stirrup and exceptionally smooth mechanism make for an easy cocking experience. This is a bow that works with you, rather than fighting against you.
The quiver is another aspect where Horton's experience shines through. Over the years, I have reviewed countless crossbows that go out of their way to sport a narrow profile only to then mount a bulky side-bar quiver on the front, thereby completely negating the goal. Horton did not fall for this trap. Rather than include an off-the-shelf quiver that doesn't suit the bow, the NH17060-5524 includes an adapter that allows you to mount the quiver parallel to the body of the bow without adding any width. The mount is even reversible to accommodate left or right-hand users.
Overall, the Horton Vortec RDX is not only a fantastic crossbow, it is a great value. To be clear, there are many less expensive options on the market. In fact, for the price of this model, you can get two no-name entry-level crossbows from a local big-box store. However, those lesser models will have poorer performance, a less refined feel, and almost nonexistent parts availability. In contrast, this is a crossbow that you can expect to become a family heirloom that your children could easily enjoy for decades to come. That's not just a guess, either. Horton crossbows come with a lifetime warranty against any defect that impacts the operation of the bow. Apparently, when you make a product this good, it is easy to stand beside.
---
2. Horton Innovations NH15001-7552 Storm RDX Crossbow Package with ACUdraw
Horton Innovations NH15001-7552 Storm RDX Crossbow Package with ACUdraw
PERFECT STORM OF ADRENALINE AND PRECISION: Winner of the Outdoor Life and Petersen's Hunting Editor's Choice awards, Storm RDX is an adrenaline-fueled machine for the hunter who refuses to be fenced in by convention
RDX REVERSE DRAW CAM SYSTEM: Laminated limbs powered by an efficient RDX Cam System and DynaFLIGHT97 string and cables generate a quiet, lethal shot; machine aluminum RDX cams featuring 440 stainless steel bearings for improved stability and accuracy
DROP-TESTED STOCK: Stock is 2X stronger than competitor's ASB stocks and absorbs massive amounts of vibration; ACRA-ANGLE Barrel eliminates fincher pinching and ensures accuracy
DRY-FIRE INHIBITOR: Industry safety leader prevents firing the bow without an arrow; SAFETY-ENGINEERED FOREGRIP AND WINGS: Designed to help keep the shooter's fore-grip hand safely below the bowstring release path
3.5 LBS TRIGGER with AUTO-ENGAGING SAFETY: Smooth, crisp trigger pull for increased accuracy; trigger latch goes up; built to 0% failure up to 6000 shots!
Last update on 2022-11-30 / Affiliate links / Images from Amazon Product Advertising API
In a given week, it is not uncommon for me to test and review over twenty different bow models. Because we strive to offer approachable options for anyone looking to get into a new outdoor sport, we often focus on more entry-level models. Many of these are extremely high quality given their price point. That said, the best days of my job are when I get to try out something truly special. Suffice it to say, testing the Horton Storm RDX NH15001-7522 made for a good day. 
As mentioned above, Horton has made a name for themselves by producing impossibly narrow crossbows using their unique reverse-draw designs. This unconventional method allows them to make exceptionally powerful weapons that feature the maneuverability and ease of a much less powerful machine. Within this framework, the Storm RDX NH15001-7522 is what happens when Horton sees how far they can take this concept. Even when uncocked this crossbow is a mere 15″ from axle to axle. However, once ready for firing, it shrinks to a minuscule 10″ wide. Simply put, this is far and away the easiest to handle crossbow I have ever tested.
While few companies make models quite this small, there are certainly other "narrow" crossbows to choose from. What sets this one apart is that it does not compromise power. Horton rates the Storm RDX NH15001-7522 with a 370 feet/second firing speed at 122 foot-pounds of energy when firing a 400-grain arrow. If true, this would be an incredibly impressive showing from a crossbow that weighs only 8 pounds. However, anyone with experience around Horton products will know that they tend to under-rate their models. The first time I did a practice shot with this bow, I was immediately suspicious that they had done just that. We set up our testing equipment, loaded a 400-grain carbon arrow, cocked the weapon, and fired down the range. As I suspected, the number was even more impressive than Horton claims. Our first measured shot revealed an impressive 390 feet/second speed, with the best of the day brushing up against 400. To say the least, you won't be left wanting for power.
At the risk of overstating the performance of this crossbow, it makes you feel like a better shot than you are. Most crossbows have a certain roughness about their use. The axles may not move entirely linearly, or the trigger may have an unpredictable notch. The Horton Storm RDX NH15001-7522 evaporates such mortal concerns. The cams in this bow use 440 stainless steel bearings, so when the power from the RDX Cam System and DynaFLIGHT 97 string and cables are released the experience is utterly seamless. The trigger is a model of precision too. In a normal circumstance, I would be tempted to say that this trigger was too light for my preferences. However, it presented such control that I really can't fault it. It's smooth, precise, and entirely eliminates the tendency to veer in the direction of your trigger finger. I was quickly getting 2″ groupings at 60 yards with unprecedentedly little effort.
The accessories are just as satisfying as the bow itself. Borrowing from the now shared corporate ownership, the Storm RDX ships with a Tenpoint 3x Pro-View scope. In truth, I may have expected a slightly higher-end unit given the price point of this bow. However, it was easy to dial in and worked beautifully. Thus, I ultimately can't criticize it if I can't truly find fault with it. Without evoking too painful of a pun, the only notable drawback of this crossbow is the cocking mechanism. As you would expect from a crossbow of this caliber, the Storm RDX NH15001-7522 has a crankable cocking mechanism. In this case, an ACUdraw unit. Functionally, it works beautifully. It was smooth to operate and the ergonomics were superb. However, it was slightly louder than I would have liked. For target practice, this is not a significant consideration. However, for remaining stone-silent in a deer blind, this auditory addition was not appreciated. It wasn't exceptionally loud, but it could have been quieter.
To restate the obvious, I deeply enjoyed my time with the Horton Storm RDX NH15001-7522. There is something inherently thrilling about using a machine that is so elegantly designed and so precisely tuned. Although it is not inexpensive, the price seems more than reasonable considering the quality involved. If crossbows are a passion of yours and you are ready to take your experience to the next level, you owe it to yourself to get this bow.
---
What Makes a Horton Crossbow So Good?
Writing Horton crossbow reviews can be a somewhat challenging proposition because they are often so impressive that the review can end up coming across as an advertisement rather than an honest assessment. In my career, I have always tried to present products as straightforwardly as possible. If there are flaws I will point them out.
However, I don't hesitate to celebrate excellence when I see it. Clearly, I am a fan of Horton products, and I thought it may be helpful to explore what separates them from other companies.
They Avoid Gimmicks
Crossbows are becoming an increasingly popular hobby for target shooters and hunters alike. Whenever a segment of the market experiences a surge in popularity, there is naturally an increase in competition among the various players.
In a crowded market, it can be difficult to stand out. Unfortunately, too many companies see this as an opportunity to indulge in pointless or impractical gimmicks. Some of these ideas may look good on paper but fail to function in the field.
Several weeks ago, I reviewed a crossbow from a different manufacturer that featured a folding stock. The idea was that the bow could be collapsed into a smaller size for transport. It's not a bad idea. The problem, it didn't work. The bow was unstable, hard to aim, and the sight never seemed properly dialed. Lack of experience is what drives this sort of idea.
Contrast this to the reverse-draw design of a Horton, or the ambidextrous quiver mount. These aren't gimmicks. Rather, they are thought-out and well-executed innovations. Knowing the difference between those two concepts goes a long way towards making a company last.
Horton Stand By Their Products
Horton has been around longer than any other crossbow manufacturer. You don't last that long by ripping people off. Every Horton comes with a lifetime warranty over any flaw or failure that impacts the use of the bow. Given their quality, such a failure is unlikely. Yet, it is always reassuring to know that you never need to worry about a failure hurting your investment.
While I've never personally made a warranty claim on a Horton, I have friends who have. The issues were fixed quickly and courteously. No excuse, no delays, and no run-around.
Horton Crossbows are Easy to Service
Serviceability is a concept that is often overlooked in the world of crossbows. This may be because, given their relative simplicity compared to guns, crossbows need comparatively little maintenance. However, over time any crossbow will need to be serviced, whether that involves restringing, tuning, replacing the bearings, or just basic lubrication.
Horton makes this process easy. All components are nicely machined and easy to access. The assemblies come apart in a logical order. You never need to worry that a simple operation will spiral into a stressful pile of parts.
Horton Understand the Importance of Machining Tolerances
Finally, Horton understands the importance of tolerances. Some parts need to be designed with very close precision.
In contrast, slop can sometimes make for a more reliable machine. Hortons are made with precision where it counts and higher tolerances where it is acceptable. This means that their crossbows are precise without being fussy or fragile.
Conclusion
Both the Horton Vortec RDX and Horton Storm RDX Crossbow are beautiful Horton crossbow models. As with any Horton crossbow reviews, assigning a winner is a questionable goal because it implies that there is a loser among the field. Here, there really is not. Whether you want the approachable but precise Vortec RDX or the best-in-class Storm RDX, you really cannot go wrong. However, if I'm forced to pick one? Well, the Horton Crossbow Innovations Vortec RDX Crossbow Package has a place in my gear any day.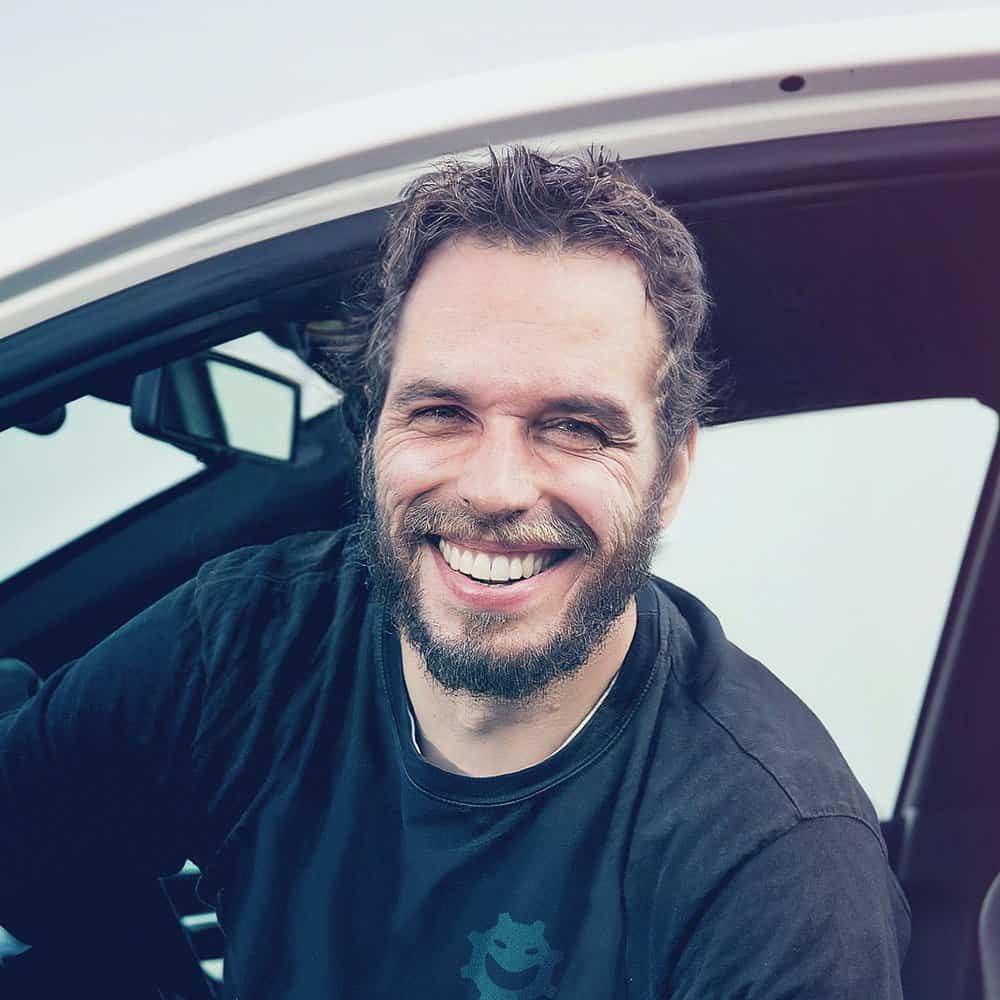 Hey, my name is Jared, a self-reliant expert and action taker. I hope you've enjoyed this article and found it informative. If you have please feel free to leave a comment below and share it with your friends and family, it would make my day!