Is your hunting knife a silent companion or a critical tool that dictates the outcome of your wilderness ventures? The year 2023 has seen the emergence of blades that don't just promise performance but deliver it with an unwavering commitment to durability, precision, and ease of use.
Selecting the finest hunting knife is no longer about just having a sharp edge; it's about owning a tool that aligns with the very essence of survival and efficiency in the unforgiving wild.
The quest for the best hunting knife could be as challenging as the hunt itself. This year's top contenders are more than mere cutting instruments; they are a testament to the fusion of craftsmanship and practicality.
Each blade in our curated list of the 6 best hunting knives has earned its place through rigorous testing and relentless refinement. Prepare to elevate your expectations of what a hunting knife should be.
1. Buck Knives 657 Pursuit Pro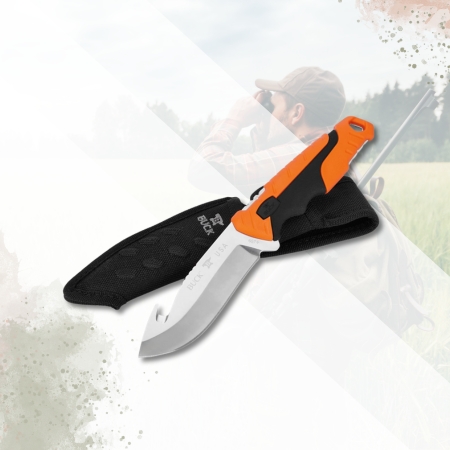 Check on Amazon
Check on OpticsPlanet
The Buck Knives 657 Pursuit Pro Large Guthook Knife is a robust and reliable tool designed for the avid outdoorsman. Its sharpness and precision proved to be very efficient. The guthook is particularly handy and well-integrated into the design.
The ergonomic design features a high-visibility orange handle, ensuring the knife is easy to locate and comfortable to use during prolonged periods of work.
The knife comes complete with a heavy-duty polyester sheath for safe storage and transport, ensuring your Pursuit Pro is protected and ready for action whenever you are.
| Feature | Specification |
| --- | --- |
| Blade Length | 4.5 inches |
| Overall Length | 8.625 inches |
| Material | Stainless steel |
| Handle | Non-slip grip |
| Sheath | Polyester |
| Guthook | Integrated |
| Manufacturer Warranty | Lifetime |
What I liked
Durable
Comfortable and safe
Versatile
What I didn't like
Heavy
Polyester sheath feels less premium compared to the knife's build.
2. Benchmade 15201OR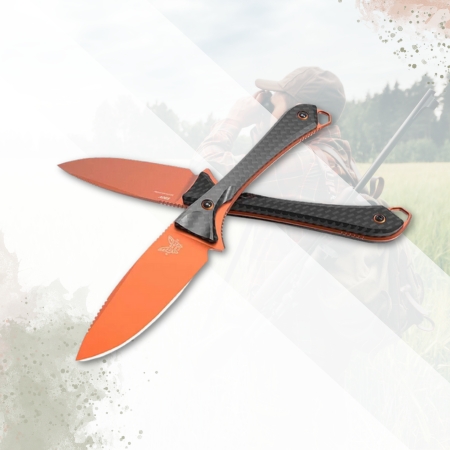 Check on OpticsPlanet
Check on eBay
The Benchmade 15201OR Altitude Fixed Blade Knife is designed to be the ultimate tool for hunters who prioritize lightweight gear without compromising on quality. The drop-point blade is complemented by a full-length carbon fiber handle, providing a secure grip and precise control.
However, despite its many strengths, there are a few aspects that might not appeal to everyone. The knife's ultra-compact size, while great for portability, may not suit those accustomed to a larger handle.
Additionally, the high-end steel of the blade, while excellent in terms of durability and edge retention, also means the knife comes at a higher price point, which might not fit all budgets.
| Feature | Specification |
| --- | --- |
| Blade Length | 3.08 in (7.82 cm) |
| Overall Length | 7.38 in (18.74 cm) |
| Blade Material | CPM-S90V Steel |
| Handle Material | Carbon Fiber |
| Blade Finish | Orange |
| Handle Color | Black |
| Blade Shape | Drop Point |
| Sheath Material | Boltaron |
| Weight | 1.67 oz (47.34 g) |
What I liked
Lightweight Design
High-Quality Blade
Easy to spot
Durable Handle
Compact Size
What I didn't like
The high-quality materials result in a higher cost
Handle Size: Not comfortable during prolonged use.
3. Spyderco Stretch 2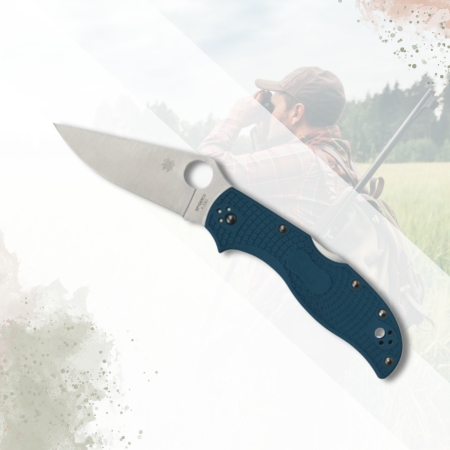 Check on Amazon
Check on OpticsPlanet
Check on eBay
This folding hunting knife, or a sharp pocket knife, is not just a piece of equipment but a reliable companion for the wild. The high-alloy particle metallurgy tool steel is enriched with vanadium, tungsten, and cobalt, making the blade's composition advanced in terms of edge retention and hardness.
The Stretch 2's extended handle provides increased leverage and comfort, crafted from injection-molded fiberglass-reinforced nylon in Spyderco's distinctive blue. Its lightweight yet durable design ensures that it can withstand rigorous use without causing user fatigue.
The ergonomics are finely tuned to reduce strain during prolonged use, and a deep bi-directional texture pattern ensures a secure grip in the most challenging conditions.
Not just for the wilderness, the Stretch 2 is also perfectly suited as an everyday carry knife, versatile enough for hiking, hunting, camping, or daily transport.
| Feature | Specification |
| --- | --- |
| Blade Material | K390 Steel |
| Blade Length | 3.43 inches |
| Handle Material | Fiberglass-reinforced nylon (FRN) |
| Color | Blue |
| Blade Type | Plainedge |
| Use Case | Outdoor, Everyday Carry (EDC) |
What I liked
Superior blade steel with exceptional edge retention.
Ergonomic handle design for comfort and leverage.
Lightweight and durable for various conditions.
What I didn't like
The price may be higher compared to other knives with similar features.
Specific details like weight and overall length are not immediately available, which can be important for potential buyers.
4. Benchmade – Crooked River 15080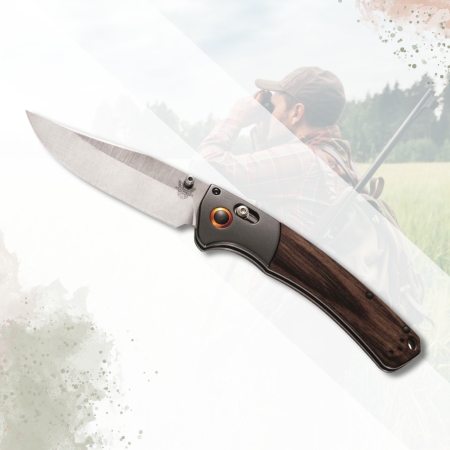 Check on Amazon
Check on OpticsPlanet
Check on eBay
This knife combines traditional design with modern innovation. It is built for the hunt, with simplicity and style that meet unmatched function, making it an ideal companion for various tasks in the field.
The blade offers excellent edge retention and corrosion resistance, while the clip-point construction allows for controlled cuts. The stabilized wood handle is not only aesthetically pleasing but also durable, made from a composite material backfilled with resin to withstand harsh elements and environments.
The AXIS locking mechanism ensures safety, providing a smooth opening and easy close, and the reversible split arrow clip along with a lanyard hole offers versatile carry options.
Some users may find the knife too large for everyday carry, and the AXIS lock can be stiff initially, requiring a break-in period. The orange G10 backspacer, while functional, may not appeal to everyone's taste, and some users have noted minor quality control issues like uneven grind lines.
Despite these points, the knife's quality, sharpness, and overall functionality have received high praise.
| Feature | Specification |
| --- | --- |
| Blade Material | American-made CPM-S30V steel |
| Blade Length | 4.00" (10.16cm) |
| Overall Length | 9.30" (23.62cm) |
| Handle Material | Stabilized wood composite with resin |
| Locking Mechanism | AXIS lock |
| Weight | 5.41oz. (153.37g) |
| Blade Style | Clip-point |
| Carry Options | Reversible clip and lanyard hole |
| Opening Mechanism | Manual |
| Blade Edge | Plain |
What I liked
Excellent edge retention.
Durable and aesthetically pleasing handle.
Versatile carry options
What I didn't like
Too large for everyday carry.
AXIS lock requires a break-in period.
Minor quality control issues, such as uneven grind lines.
5. Buck Knives 120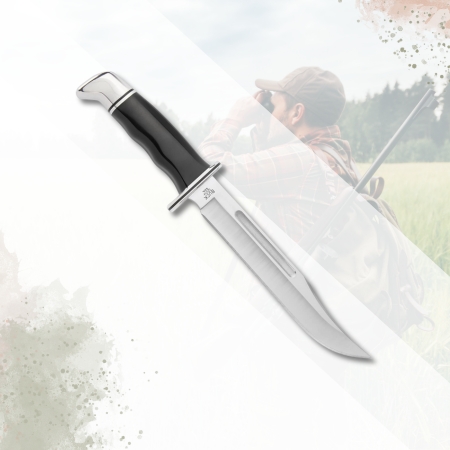 Check on Amazon
Check on eBay
Check on OpticsPlanet
The Buck Knives 120 General Pro Knife is a pretty useful piece of gear. It's got a hefty 7.375-inch blade made from 420HC steel, which means it's tough and holds an edge well, but it's not super sharp right out of the box, so you'll need to give it a good sharpening before use.
The handle feels good in the hand, and the knife has a classic look with its black handle and silver blade. It's also pretty heavy, which gives it a sturdy feel, but might tire your hand out if you're using it for a long time.
It comes with a leather sheath that's decent quality, so you can carry it around safely.
| Feature/Specification | Detail |
| --- | --- |
| Blade Material | 420HC Stainless Steel |
| Overall Length | 12 inches |
| Blade Length | 7.375 inches |
| Weight | 8.3 ounces |
| Handle Material | Phenolic |
| Sheath | Leather |
| Blade Type | Clip Point |
| Color | Black handle, Silver blade |
| Made In | USA |
| Warranty | Lifetime |
What I liked
Durable 420HC steel blade.
Comfortable handle design.
Leather sheath included for easy carry.
What I didn't like
Needs sharpening before first use.
Might be too heavy for some users for long-term use.
6. Benchmade Raghorn, 15600-01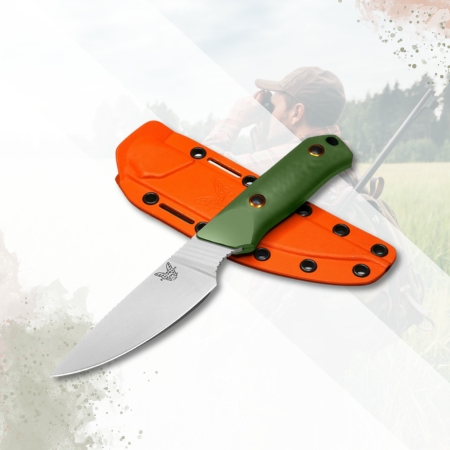 Check on Amazon
Check on OpticsPlanet
The Benchmade Raghorn 15600-01 is a fixed-blade knife that boasts a robust construction and is designed for a variety of outdoor tasks. The knife features a drop point blade style with SelectEdge technology and is crafted from CPM-S30V premium stainless steel, ensuring both durability and a sharp, reliable edge.
The handle is made from OD Green G10, a type of fiberglass, which provides a secure grip and is designed to withstand harsh conditions. The overall length of the knife is 8.9 inches, making it a substantial tool without being unwieldy.
This knife is praised for its quality and functionality. However, some users might find the price point of $270.00 to be quite steep for a knife, regardless of its high-end materials and construction.
| Feature | Specification |
| --- | --- |
| Blade Material | CPM-S30V premium stainless steel (58-60HRC) |
| Handle Material | Fiberglass (OD Green G10) |
| Blade Style | Drop Point with SelectEdge technology |
| Overall Length | 8.9 Inches |
| Weight | 8.8 ounces |
| Product Care | Hand Wash Only |
| Hand Orientation | Ambidextrous |
| Color | OD Green G10 – Satin Finish |
| Age Range | Adult |
| Manufacturer | Benchmade |
What I liked
High-quality CPM-S30V stainless steel blade ensures durability and sharpness.
The OD Green G10 handle provides a secure grip and is designed to withstand tough conditions.
The ambidextrous design makes it suitable for both left and right-handed users.
What I didn't like
Higher price.
Too heavy for those who prefer a lighter knife.
Buying Guide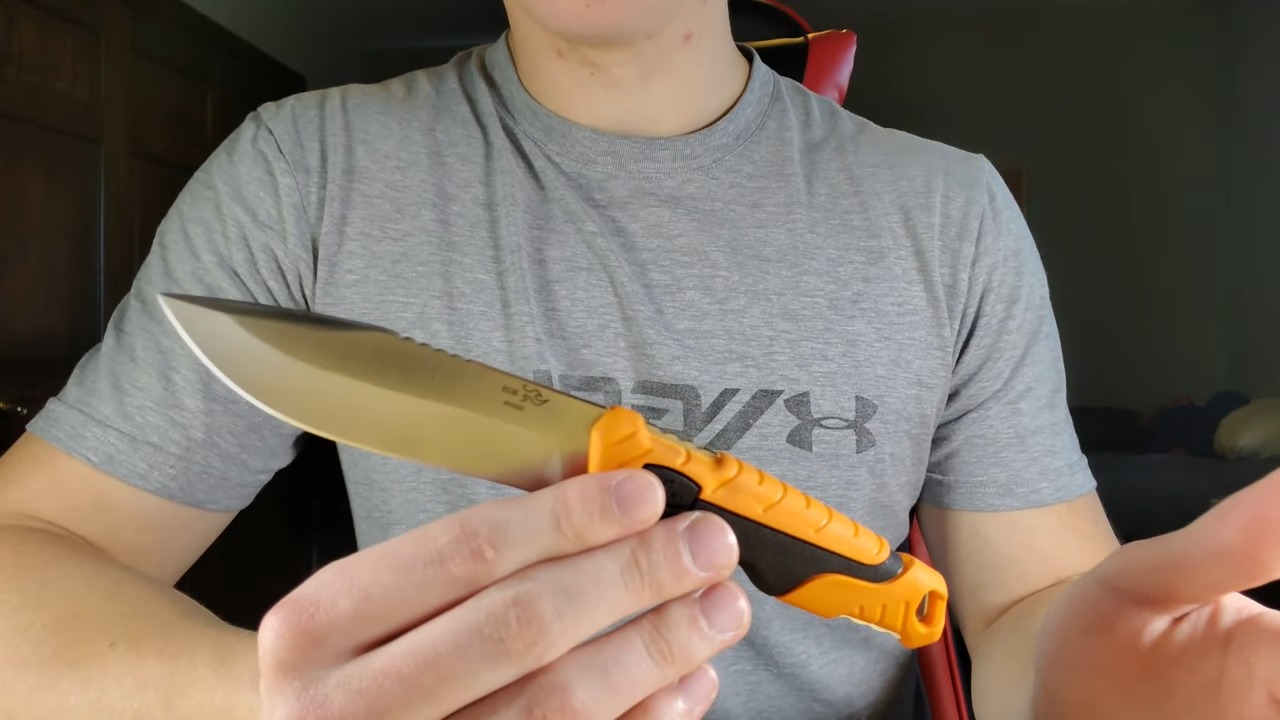 When you're in the market for a hunting knife, it's not just about finding a sharp edge; it's about finding a reliable tool that aligns with your survival and efficiency needs in the wild. Pay attention to the following factors:
Blade Quality and Material
The blade is the soul of the hunting knife. Premium materials like high-carbon stainless steel ensure longevity and a consistently sharp edge. The Benchmade Raghorn, 15600-01 with its CPM-S30V premium stainless steel is a top contender for maintaining sharpness and durability.
Blade Shape and Size
The shape and size of the blade determine its suitability for various tasks, from precision cutting to skinning games. The Buck Knives 657 Pursuit Pro with its versatile blade shape, including an integrated gut hook, is ideal for a range of hunting activities.
Tang Construction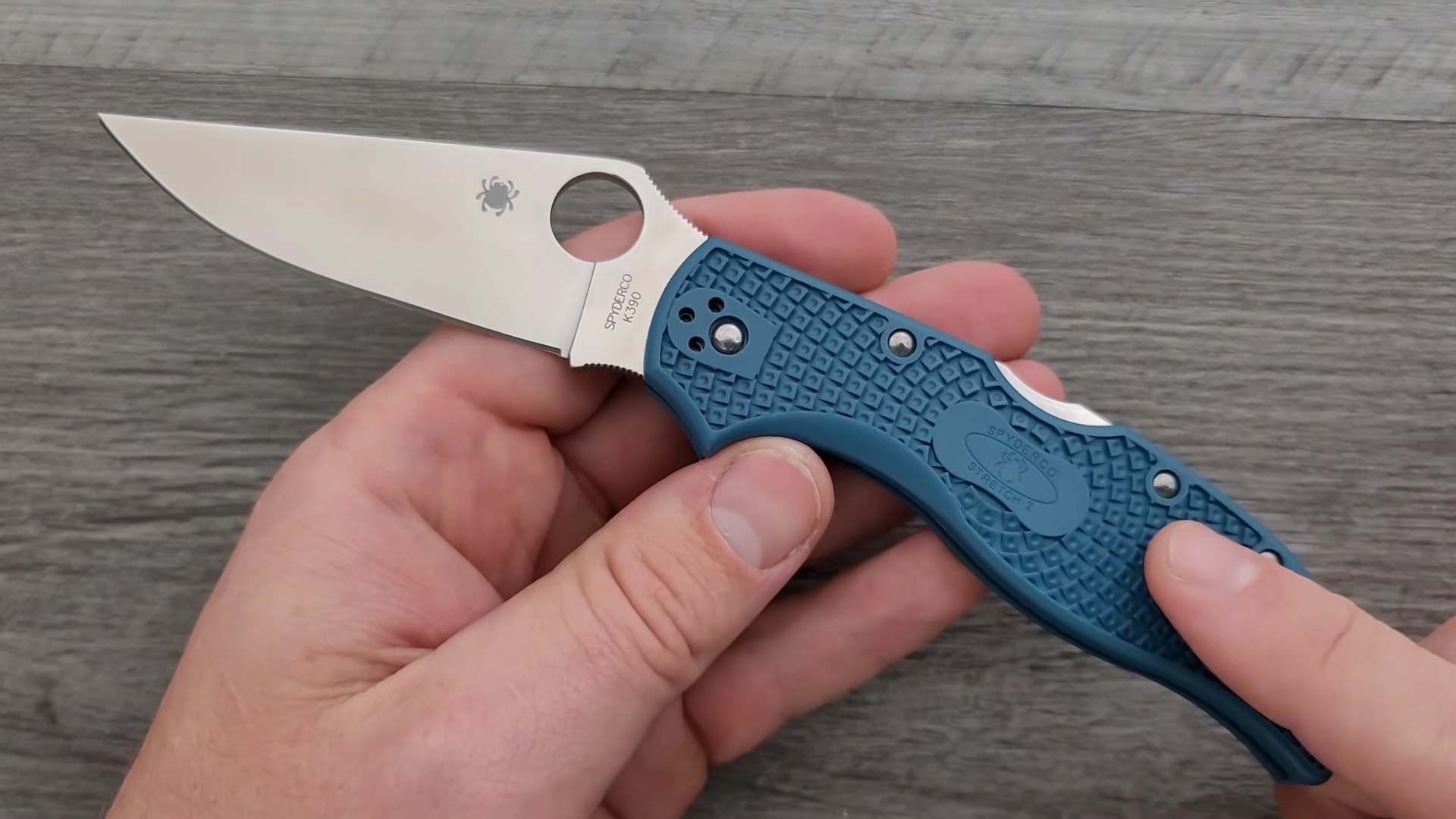 The tang's construction affects the knife's stability and balance. A full tang design is preferred for heavy-duty use and overall robustness.
The Buck Knives 120 General Pro Knife showcases a full tang construction, ensuring strength and a solid feel in hand.
Handle Material and Ergonomics
A handle that is both comfortable to hold and provides a secure grip can make all the difference in handling and safety. The Benchmade – Crooked River 15080 offers an ergonomic and aesthetically pleasing stabilized wood handle, perfect for extended use.
Weight and Balance
The right balance and weight of a knife enhance control and reduce hand fatigue, which is crucial during long hunting trips. For those who prioritize a lightweight knife, the Benchmade 15201OR is an excellent choice, providing exceptional balance at a mere 1.67 oz.
Sheath Quality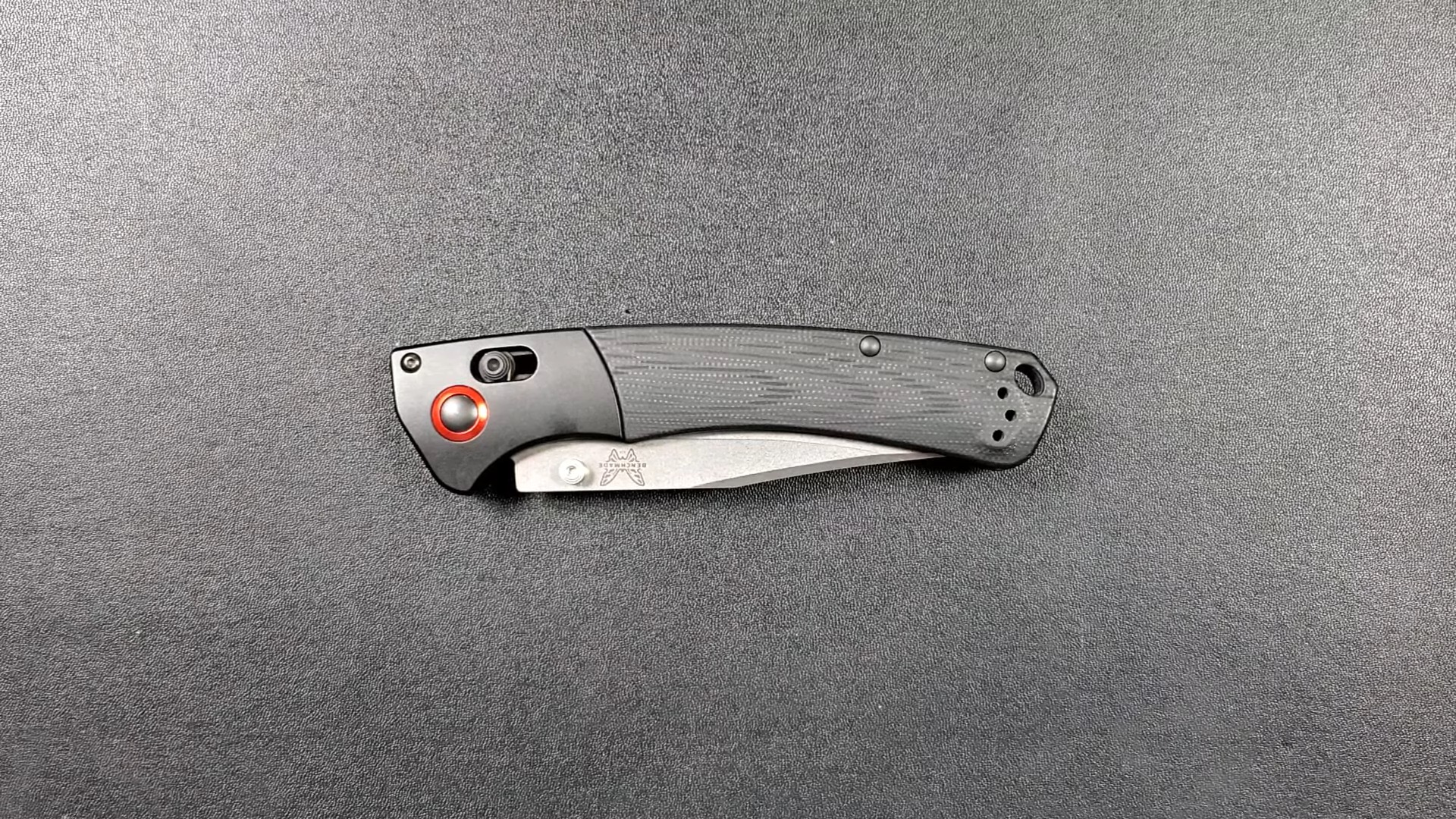 A durable sheath is not just for carrying convenience; it's also critical for safety and blade protection. The Buck Knives 657 Pursuit Pro comes with a heavy-duty polyester sheath that matches the knife's robustness.
Additional Features
Additional features like a gut hook or serrated edge can enhance the knife's utility for specific tasks. The guthook on the Buck Knives 657 Pursuit Pro adds practicality for hunters, especially when field field-dressing games.
Maintenance and Care
A knife that retains its edge and is resistant to corrosion will require less maintenance and care over time. The Spyderco Stretch 2 with its advanced steel composition is a standout for low maintenance needs.
Brand Reputation and Warranty
A reputable brand with a solid warranty can be indicative of the quality and durability of the knife. Buck Knives offers a lifetime warranty for the Buck Knives 120 General Pro Knife, reflecting their confidence in this durable blade.
Price
Price is a significant factor; it's about finding the right balance between cost and quality. The Benchmade 15201OR may come at a higher price point due to its high-quality materials, but it's an investment in lightweight durability.
Prices for the knives in our selection range from approximately $100 for more budget-friendly options like the Spyderco Stretch 2, up to around $270 for premium models like the Benchmade Raghorn, 15600-01.
Reviews and Field Tests
Real-world use and feedback provide invaluable insights into a knife's performance under various conditions. Having that in mind, the Benchmade – Crooked River 15080 has been praised for its functionality and quality, making it a favorite among hunters.
FAQs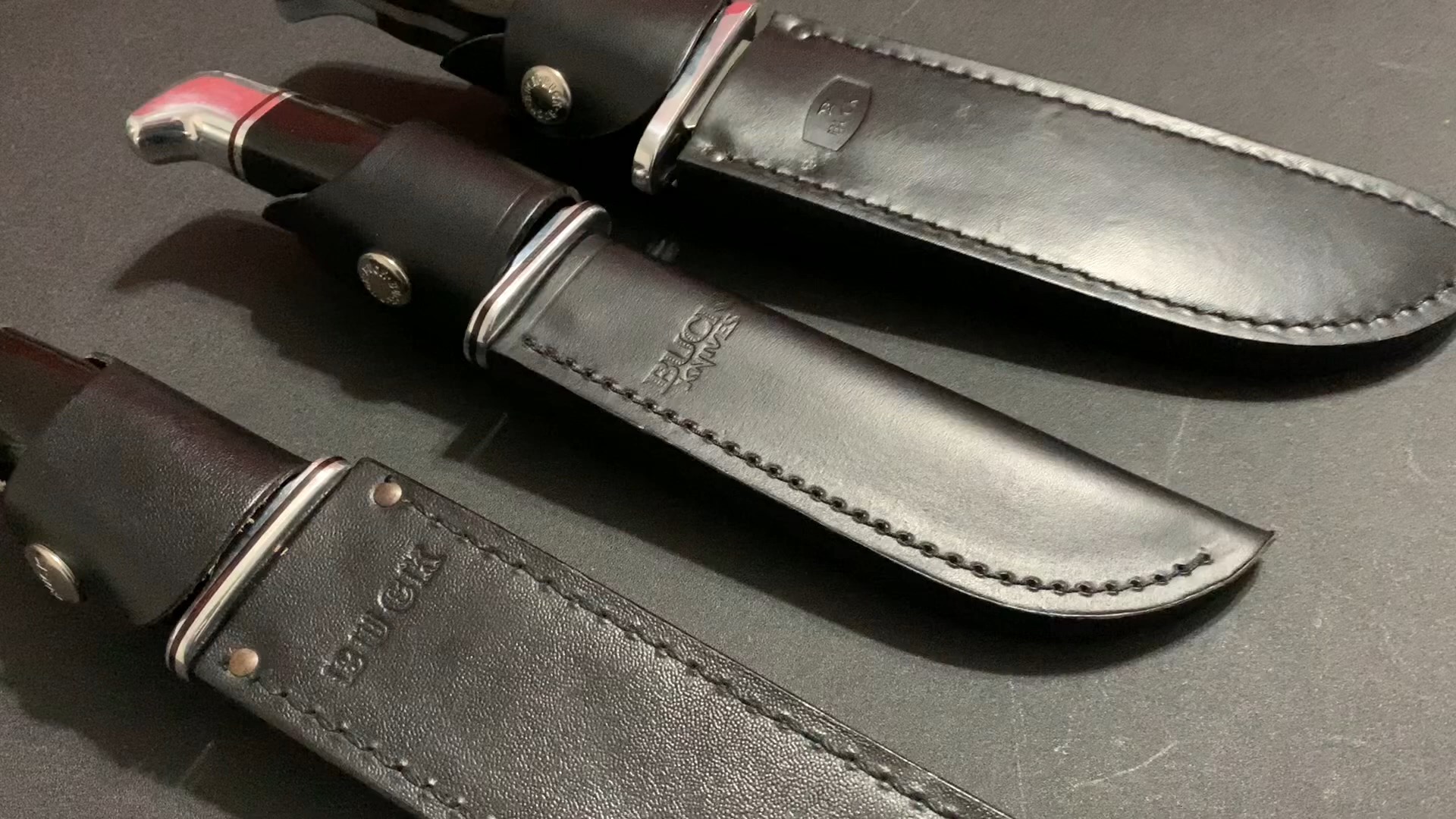 What Is the Ideal Blade Length for A Hunting Knife Used in Small Game Hunting?
While the ideal blade length can vary based on personal preference and the hunting method, a blade length of around 2.5 to 4 inches is typically recommended for small game hunting. This size offers enough control for precision work without being too cumbersome.
Can a Folding Hunting Knife Be as Reliable as A Fixed Blade for Heavy-Duty Tasks?
Folding knives have come a long way in terms of durability and can be quite reliable. However, for heavy-duty tasks that require significant force, a fixed-blade knife is generally more stable and less likely to fail since it has fewer moving parts.
How Often Should I Sharpen My Hunting Knife to Maintain Optimal Performance?
The frequency of sharpening can depend on the usage, but a good rule of thumb is to sharpen your hunting knife after every couple of uses or whenever you notice it's not performing as well as it should. Regular maintenance ensures the knife is ready when you need it.
Did you know that you can sharpen your knife with a stone? Next time you're out hunting and your blade is dull, this is the solution you need.
What Are the Benefits of A Full Tang Knife for Survival Situations?
A full tang knife extends the metal of the blade into the handle, which provides increased strength and durability. This design is beneficial in survival situations as it can withstand more rigorous use and can be relied upon for tasks like batoning wood or building shelters.
Is a Gut Hook on A Hunting Knife Necessary, and What Are Its Advantages?
A gut hook is not necessary for all hunters, but it offers advantages in field dressing by allowing the hunter to cut open the abdomen of the game without puncturing the intestines, which can spoil the meat. It's a specialized feature that can make the process cleaner and more efficient.
What Handle Material Offers the Best Grip in Wet Conditions for A Hunting Knife?
Materials like rubber and textured G10 are known for providing excellent grip in wet conditions. They are designed to resist slippage, ensuring the user can maintain control of the knife even when it's wet or their hands are bloody during field dressing.
Summary
Choosing the right knife is like finding a new hunting partner; it must be reliable, strong, and ready for the unexpected. As you reflect on our selection of the finest blades, consider not only what they can do for you but also the memories they will help create.
Whether you're a seasoned tracker or a novice to the wilds, there is a knife for you out there. So, which one will you trust to carve your path through the wilderness?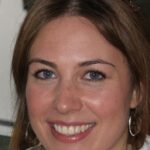 My name is Casey Harper, and I specialize in wilderness survival, navigation, and first aid. With over 12 years of experience as a wilderness survival instructor, I have had the privilege of guiding individuals and groups through challenging outdoor environments, ensuring their safety and teaching them essential survival skills. Additionally, I contribute to GearDisciple by writing insightful articles on survival strategies and reviewing outdoor gear. Through sharing my knowledge and experience, I aim to equip others with the skills and tools necessary for thriving in the wild, embracing the beauty and challenges it presents.