Sure, any of us can use a folding knife, but sometimes, in a fight or flight situation, you can use a blade that'll have added stability. In cases like these, the best fixed blade knife can be a real lifesaver.
These blades are durable and usually have a lot of cutting power, and in most situations, they feel great in hand. Unlike folding blades, these knives sheathe in dedicated sheaths, and this can make them easier to carry and draw should the situation demand.
In this guide, we're going to show you five of the best survival knife models on the market.
Last update on 2022-05-10 / Affiliate links / Images from Amazon Product Advertising API
Best Fixed Blade Knife Reviews
If you're looking to incorporate one of these into your every day carry, look no further; this product is designed to fit unobtrusively into a boot or onto a belt. The knife has a total length that's less than six inches, but the blade is razor-sharp, so it's a great solution for those that need a small-but-keen option. It only weighs about 2.3 ounces, so it'll barely be noticeable while it's not in use. 
When it comes to build material, the blade is made of stainless steel, so rust and corrosion shouldn't be much of a problem. The handle of this small blade is made out of SOG's G10 material, which is textured so that it won't slip from the hands during use. The handle also surrounds the same stainless steel material that comprises the blade, so there's stability there that will feel good in the hands.
PROS
This is a compact blade that's easy to stow
The sheath is designed to be compact and lock the blade into place
It can clip onto a belt with ease
The pommel has three finger points that make the blade very easy to grip
G10 makes for a very sturdy and grip-friendly surface
CONS
The blade could be a bit longer for the sake of leverage
The first thing that you might notice about this Schrade product is its aerodynamics; this would make for a good fixed blade weapon that can be thrown in a pinch. The blade also has some good length to it, so a user can get good leverage when doing jobs around the campsite or in the wild. You'll even notice that the handle has a very grip-friendly design that fits easily in the hand. The handle also has a hole at the front edge so that you can loop materials like paracord with ease. This also makes it easy to store.
The knife has a 12″ sizing, and the blade itself is about six inches long, so this isn't a tiny knife. When it comes to the construction, Schrade used high carbon steel, which is not only rust-resistant thanks to its unique build but also significantly rigid and strong. The blade is also very keen; the leading edge is tremendous and will remain sharp for years. The handle is also made of elastomer thermoplastic, which is tough and textured so that you will not easily drop the fixed blade knife.
PROS
It comes with a ballistic belt sheath and removable storage pouch
The handle is very grippy
This blade is significantly longer than most knives of the type
The high carbon steel is particularly strong and rigid
CONS
The finger grooves can be a bit too large for some hands
Compared to our first product, this line of KA-BAR full tang survival knives is very weighty. In fact, the weight of one of these is about a full pound, which means that you'll have extra power behind your strokes. This is also a good mid-length option; in total, the knife is about 10.5″, which grants a good amount of reach. The blade's length is about half of this at 5.25." Some may also love the fact that the blade is relatively thick and has a good enough taper to make slicing and cutting very easy.
When it comes to the grip, the handle doesn't have explicit finger grips, but the design is very ergonomic so that it's comfortable to use. There is also a lanyard hole at the base, which makes it a very easy blade to store. KA-BAR is known for its great sheaths, and this blade is no exception to this longstanding history. The company used a hard shell black nylon sheath that is very durable and is secure when you sheathe the blade.
PROS
The sheath is very well-made
The blade is protected from rust and corrosion
It has a great working length
This is a weighty knife that feels good during use
CONS
The weight can make it cumbersome in combat
This Smith & Wesson blade is the only knife that we'll be featuring that has a dual-blade design. This means that this is a particularly useful blade for combat because it can be used in down and upstroke attacks. Additional features like the military old standby blood groove also cement this is a blade that is best used in tactical applications. Smith & Wesson also used a traditional combat knife grip that tapers outwards at the middle. This is very useful for keeping hold on the blade when it's being swung. There's also a crossguard at the base of the blade, which can allow you to parry blade attacks.
When it comes to the build, the blade is about 4.7″ set on a knife that's 9″ long. The sheath is designed to be used both in the belt or the boots, which makes it relatively versatile for everyday carry.
PROS
The knife is relatively lightweight
The blade is made of carbon stainless steel
The sheath has multiple carrying options
There is a lanyard hole in the pommel
CONS
This isn't quite as versatile as a camping tool
Some of the best fixed blade knives have MOLLE-compatibility because this compatibility allows the blade to be stored on a variety of military-grade surfaces and packs. This blade, which is manufactured by Morakniv, is also designed to be reasonably compact with a 4″ blade and a 9″ overall sizing. Morakniv utilized stainless steel to construct this blade, which means that it should keep its keen edge longer and resist the appearance of rust and corrosion on the blade surface. 
When examining this knife, where it differs from other fixed blade survival knives is the presence of the square-edged ground spine. This spine can be utilized as a spark generator if you combine it with fire steel. This adds a lot of survival functionality to the blade because you can use it to generate hot sparks.
PROS
This blade has a good length
The stainless steel blade is strong and very aesthetically attractive
The sheath is fully MOLLE-compatible
The cutting edge of the blade will remain keen for years without much sharpening
CONS
Despite the great mounting system, it's easy to dislodge the knife if it gets jostled
What are Fixed Blade Survival Knives? 
It's a mistake to think that these survival knives are just for self-defense; in fact, they are pretty good at performing a wide variety of tasks from cutting into wood to field-dressing game. Still, in many cases, the sturdiness and dependability of this type of survival knife make it great for defense against unscrupulous assailants or the occasional wild animal.
While you're definitely not going to be carrying these as part of your EDC, they are perfect for a survival kit, and many love to pack these away in a bug-out bag. Because of their fixed nature, these tend to feel a lot more ergonomic and sturdy than other types of knives. So if you're going to be going into the woods, consider bringing one of these with you!
Some Features to Consider in the Best Fixed Blade Knives 
Unfortunately, not every blade with a fixed design is created equal, so it's a good idea to really consider models with more features so that you get more bang for your buck. In this part of the guide, we're going to hit on some of the best features to consider when buying a product like this for your survival situations.
A Quality Sheath
For good full tang survival knives, you'll need a sheath so that you can store them safely. These items should be easy to disengage, and it also should be easy to lock the blade into place so that you don't cut yourself.
In addition, it wouldn't hurt to have a quality material like real leather to pump up the durability and aesthetics. Some of the better sheaths also tend to have a built-in sharpener that you can use to keep the blade nice and keen when you sheathe the blade and tuck it away.
Sensible Ergonomics
In most situations, you're probably not going to be using one of these for hours on end, but that doesn't mean that the product shouldn't be ergonomic. With a knife like one of these fixed blade models, you're going to want ergonomics so that you can grip the item comfortably for extended periods.
Features on the grip like textures and ridges can also make the blade more natural to keep hold of, which can really save your bacon or make cutting bacon at the campsite more comfortable. Also, the ergonomic design of the grip can protect your hand from slipping so that you don't accidentally cut yourself when you're using the blade.
Protection for the Blade
Metal blades are notoriously known for the potential for rust, so it will be a good idea to either purchase a blade that is rust-proof or purchase one that is protected so that you can use it in wetter situations.
For some knives, the manufacturers incorporate a ceramic coating to prevent rust and others utilize materials like stainless steel to ensure that you get a longer-lasting weapon. In any case, you'll need to do a bit of research before you purchase a blade so that you can be sure that being in more humid or wet conditions won't ruin your blade or weaken it with rust.
MOLLE Compatibility
While it's not an absolute requirement, it's definitely a feature that can certainly add a bit of utility to your survival knife. MOLLE stands for Modular Lightweight Load-carrying Equipment, and the most critical aspect of that is modularity.
A MOLLE-compatible blade will be able to attach to your equipment or MOLLE backpack with minimal effort, but at the same time, the knife will also be tough to dislodge accidentally as well. For those that use military-grade equipment, having a MOLLE-compatible knife will undoubtedly make pairing your equipment easier.
Extra Functionality
Knives, if designed correctly, can be used for a variety of jobs. For example, did you know that the butt of some pommels can be used to shatter dense glass? This can come in real handy when you're trying to stay alive.
Also, it's not uncommon for some manufacturers to include features like tang separation; this feature separates the tang from the hilt so that there's more protection from electric shock when you're cutting through potentially live materials. These features add versatility to your purchase, and they can make a huge difference when you're out there in the wild.
Loops
While this may seem minor, you'd be surprised at how much utility a simple loop can have. First, if you have a blade with a loop, you can use the loop to carry your paracord, which every survivalist knows is a major survival tool. Also, a loop makes storing the blade very simple and easy.
Final Thoughts
A good blade is extremely valuable during a survival situation, and the best survival knife can really make a difference. The blades that we covered each have their niches, but all can really help you stay alive another day when your survival is difficult.
Out of the products that we've reviewed, our hands-down favorite is the KA-BAR Becker BK2 Campanion Fixed Blade Knife. It has a great design that's based on some of the more iconic combat knives, but it also is great for everyday camping use. We also really liked the length and weighting of the blade for chopping into tough materials like wood.
KA-BAR Becker BK2 Campanion Fixed Blade Knife
Full tang heavy duty field knife suited for camping chores.
Made in Olean New York, U.S.A
Designed by Ethan Becker
Manufactured by KA-BAR Knives Inc.
Comes with a hard shell black nylon sheath.
Last update on 2022-05-10 / Affiliate links / Images from Amazon Product Advertising API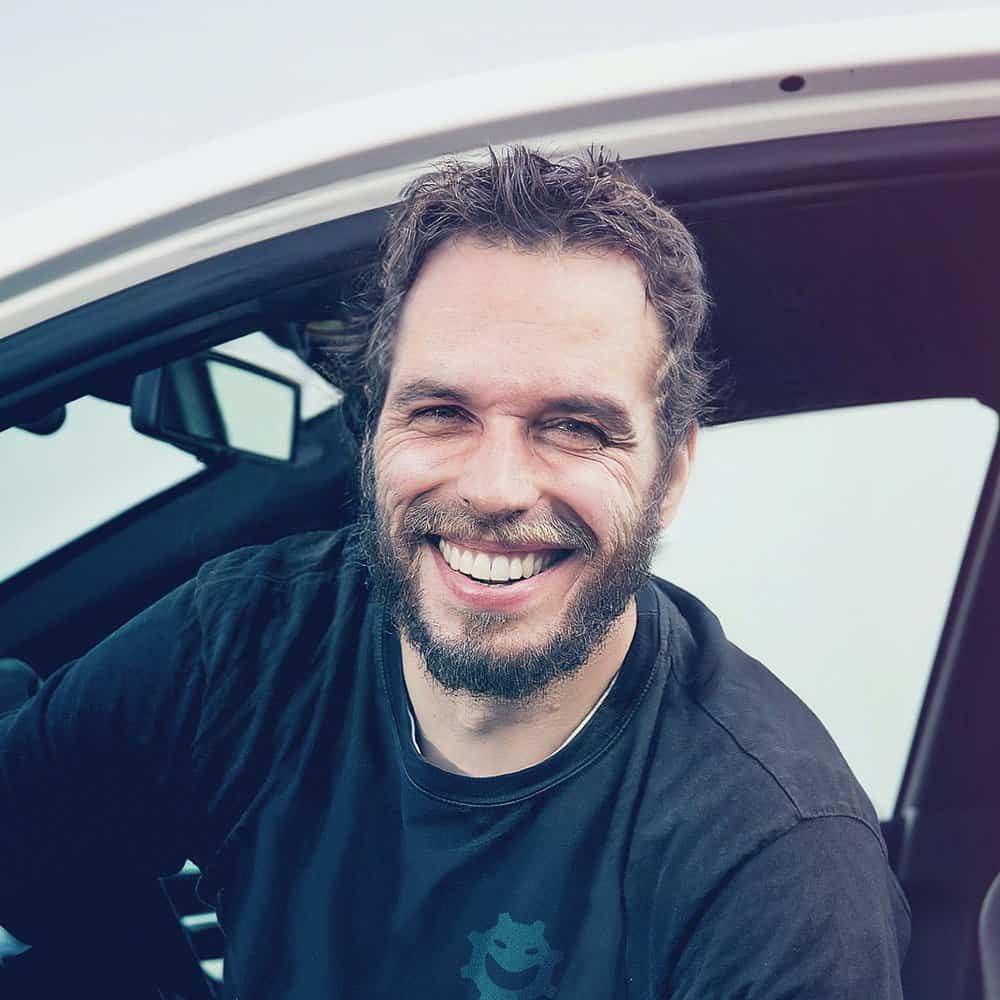 Hey, my name is Jared, a self-reliant expert and action taker. I hope you've enjoyed this article and found it informative. If you have please feel free to leave a comment below and share it with your friends and family, it would make my day!