Sometimes, you need a full-fledged first aid kit to ensure that you're prepared for whatever it is that the trail chooses to throw at you.
While smaller kits that fit in a bag will do, a good military first aid kit can sometimes have more components that can get you through a broader range of calamities . 
In this guide, we're going to show you five of the best backpacking first aid kits so that you can be ready to deal with any issue when you're out there in the brush . 
Last update on 2022-05-10 / Affiliate links / Images from Amazon Product Advertising API
Reviews of the Best Backpacking First Aid Kit Products
The first of the products that we'll be reviewing here is a MOLLE pouch that is fairly all-encompassing when it comes to medical readiness. To start, since this is a MOLLE pouch, you know that it's designed to be modular and fit with other MOLLE products. This makes it very easy to attach it to your other backpacking equipment, and once it's put together, everything will look like a single component. 
In addition to this inspired design, the kit is also made of some tough materials; Lightning X opted to use tough, military-grade nylon that will stand up to a lot of environments. When you need access to one of the first aid components, the kit opens up like a clamshell and each of the items that you will be storing are secured tightly in dedicated pockets and elastic storage loops. To keep it open, you'll be able to use drawstring cording, which adds tension so that you can easily see what's at hand inside the kit. 
PROS
The kit has self-adherent gauze
It includes ABD pads
The loops are sturdy and will hold the components in place
Some of the components will even stop arterial bleeding
The trauma shears are powerful and will cut through most materials
CONS
This isn't the most waterproof first aid kit
Like our first product, this military-grade first aid kit is designed to utilize MOLLE concepts so that it can be modularly incorporated into your backpacking kit. When you first see this product, one of the first things you might notice is the exceptional build quality; Tianbo designed this product to be tough. Not only is it made of 600-denier nylon, but the stitching at the seams is particularly sturdy. 
When you're outdoors and get into trouble, there's no guarantee that it'll happen during broad daylight. For this reason, it can be helpful to have a kit that has an external design that's highly visible. This product ensures that you'll be able to see the kit in the dark thanks to a highly reflective set of stripes that not only increase visibility but also add a bit of support as well. Another feature that sets this product apart from many of the other kits currently on the market is its component count; this first aid kit has 120 supplies included. This includes the old standbys like bandages and gauze, but there are also some non-typical options like an emergency blanket, an ABD pad, and a safety knife. 
PROS
This is a reasonably comprehensive kit
It includes vinyl gloves
This is a nice and lightweight product
It includes tweezers, shears, and a safety knife
CONS
The kit can sometimes come open by accident
Out of all of the products that we've reviewed in this guide, this kit, which is manufactured by Unigear, is the most robust thanks to a 1,000-denier nylon design. This material is double-stitched, so only bladed implements will potentially cause it damage. This material is also fully waterproof, so you won't have to worry about the formation of mold inside of the kit. Unigear also didn't skimp on the zipper design; they used two-way zippers as well as durable zipper pulls to ensure that opening and closing the kit will be easy. 
Like the previous products, this is a MOLLE-compatible product, so you can easily stow it on other MOLLE gear for easy carrying. In total, the kit only weighs about four ounces, so it'll be easy to carry it around without really noticing it. It's important to note that this kit isn't equipped with first aid supplies except shears, so those will have to be purchased in the future. Still, the interior of the kit is very spacious, so you'll be able to pack it for the application with ease. 
PROS
This kit is made of tough materials
It's MOLLE compatible
It's very compact and lightweight
It has a stay-open design that makes the supplies easy to access
CONS
This kit doesn't include much in the way of supplies
When it comes to modularity, this Delta Provision Co. product stands out because of the fact that it has PALS webbing along its body that will allow you to attach other bags and gear . In addition, this is also a MOLLE-compatible option that will connect with ease to other MOLLE gear. As a result, this is one kit that has a lot of utility and compatibility with just about any loadout. 
In addition to this, the material construction is also very tough, so you won't have to worry about road conditions causing damage to your kit. Unlike the previous product, this kit comes fully-stocked, and you'll be covered for just about any medical condition ranging from light bruises and stings to large punctures and bullet wounds. In fact, this kit packs in some top-quality shears, sterile gloves, and Israeli bandages to help keep the bleeding down. You'll even be able to find splints and a compass inside, which adds to the utility of the product. Also, when it comes to organization, there are several internal lops and pockets that keep everything easily findable. 
PROS
This is a relatively compact and lightweight product
There's a wide range of supplies included
It complies with both PAL and MOLLE specifications
The material is very durable
CONS
Its black coloration makes finding the supplies you need difficult in dark areas
Surviveware Trauma First Aid Kit – IFAK Fully Stocked for Gunshot and Emergencies
To be effective, a first aid kit must be properly suited to the situation. Many kits attempt to be universal so that they will work "well enough" in any given scenario. This approach often makes sense, because we rarely know the exact time, place, or manner that an injury will occur. However, in some instances, having a more targeted first aid kit can lead to a much more effective solution to the injuries that are most likely to occur. The Surviveware Trauma kit is just that. For situations where gunshot or heavy blood loss may be likely, this is the ideal kit to keep by your side.
Sustaining a gunshot injury is rarely on someone's agenda. However, if you are looking for a kit to keep in your ditch bag, for hunting, or a gun-range first aid scenario, the Surviveware is ideal. Whenever a traumatic injury has occurred, the first priority is to stop the blood loss. This kit includes a comprehensive set of compression gauze, padding, shears, and a Recon Tourniquet to stop bleeding in the most efficient manner possible.
Although this is a focused kit, it can still play the general-purpose role as well. The quality is excellent throughout, and the included medical response equipment is extremely well-chosen for almost any imaginable situation. If you ever find yourself in a situation where rendering aid to a person bleeding out is a possibility, then this is the best kit for the job.
PROS
Targeted purpose promotes efficiency
Excellent quality throughout
Efficient packaging and organization
CONS
Slightly heavier than other kits
Reasons to Get a Survival First Aid Kit
One of the coolest features of one of these kits is that they are reasonably comprehensive, and as a result, they are designed to be easily slung on a bag or backpack and taken mobile. 
These tend to be tough and are made to treat a relatively wide range of injuries, but here are a few other reasons to purchase one: 
For Extreme Injuries
Believe it or not, some of these kits are designed to treat more severe wounds like gunshot wounds. This means that this is the type of equipment to bring along if you're out backpacking in heavily hunted areas or if you're just going for a weekend shooting and want to cover your bases. 
For example, some kits include items like ABD pads, which are sterile pads designed to stem the flow of blood from near-catastrophic injuries. In addition , components like self-adhesive gauze are also usually included in a survival kit. 
They are Lightweight
While these kits tend to be a bit more comprehensive than other kits, they are still usually very portable so that you can include them with your survival kit. 
For this reason, they stand out because they are traditionally small enough that you'll not even notice you've brought them with you, but in a medical situation, they can be lifesavers. 
They Tend to be Designed Tough
If you're out and about on the trail, you can assume that there's going to be one or two rough-and-tumble situations to consider. For this reason, these types of kits really shine because they are designed to be military-tough. 
Consider this: if you fall several feet, do you want your first aid kit to be damaged in the fall? For this reason, the best kits will be built robust so that they can last through the rigors of the trail. 
They are Great at Treating Others
These products aren't just for self-care; a good military-grade kit can be great for helping your hiking buddies when they are injured. Components like Israeli bandages and other useful parts of an excellent first aid kit can even be used to stem the flow of deep arterial injuries.  
Factors to Consider When Purchasing a Backpacking First Aid Kit
As you can see, there are some great reasons to select one of these for your next backpacking adventure, but not every kit is designed equally.
For this reason, it's crucial that you perform a little due diligence when you're on the market for one of these. For example, the best kits will have above average: 
Portability
If you're backpacking, you understand the value of packing smartly so that you're not over-encumbered as you explore. For this reason, an above-average level of portability can really make a difference when you're on the market for a good military-grade first aid kit. These can usually be attached to a loop with a carabiner or even attached to a belt. 
Components
The best kits out there will include items that might be a bit more robust and specialized than you might find in a standard first aid kit. For example, in one, you might find the aforementioned Israeli bandages. 
In addition to these, some of the best kits include shears, gauze, tourniquets, whistles to elicit rescue, and items like burn cream. As you'll see, some kits even include things like tactical pens and multifunction blades. Remember, these products are designed with utility in mind, so seek out the kits that provide you with the highest degree of situational versatility. 
Weather-Resistance
Moisture can definitely cause problems when you're relying on a first aid kit because excess water can cause mold. It's important to understand that even the best kits can be undone by too much moisture, so seek out products that are confirmed to provide a tight seal so that your components are well-protected from rain and humidity. 
Sometimes, this means that the kit will employ an internal enclosure, and in other situations, it just means that the seals on the outside are designed to keep things nice and dry. 
Materials
In many cases, hunting first aid kit products are designed to have a softer texture so that they can be stowed relatively easily. As a result, a popular material for these kits tends to be polyester because of the fact that it's at once both very durable and very pliable as well. 
The best hunting first aid kits out there will also have a 600+ denier level, which means that the polyester won't be easily ripped on items like branches and twigs. In addition, products made with rip-stop material can also ensure that trail damage isn't extensive.  
Final Thoughts
When you have a good military first aid kit, you'll be prepared for numerous situations. All of the five products that we reviewed are great for a wide variety of situations, and each can really save your life. 
As usual, one product did stand out, and for our money, this product is our first one. The Lightning X Products Premium Nylon MOLLE Pouch Emergency Kit has a tough shell, it has plenty of supplies, and it's relatively comprehensive in its functionality. 
It's great that this kit packs in both ABD pads as well as Israeli bandages, which can help you when the going gets rough.
Lightning X Individual First Aid Trauma/Hemorrhage Control Kit in MOLLE IFAK Pouch Value Edition - TAN
HIGH-QUALITY NYLON: Our IFAK kits are made of high-quality nylon material and are built to last even in demanding environments. Our kits are ideal for tactical medics, police, military, outdoor enthusiasts and more.
MOLLE COMPATIBLE: Our emergency kits are compatible with MOLLE (Modular Lightweight Load-carrying Equipment) gear, so our MOLLE pouch will fit right in with the rest of your gear
GEAR TO TREAT IN-FIELD: Our first aid kit includes emergency necessities to help treat those injuries like gauze, quick clotting hemostat pads and trauma shears.
EFFICIENT STORAGE SOLUTION: This military first aid kit features 8 elastic storage loops to fit all of the included kit pieces or any additional gear you're looking to add into the bag.
FEATURES FOR THE FIELD: Designed for use in the field, this tactical trauma kit features a drainage grommet and a drawstring cording platform that holds the pouch open at a 90-degree angle for easy access.
Last update on 2022-05-10 / Affiliate links / Images from Amazon Product Advertising API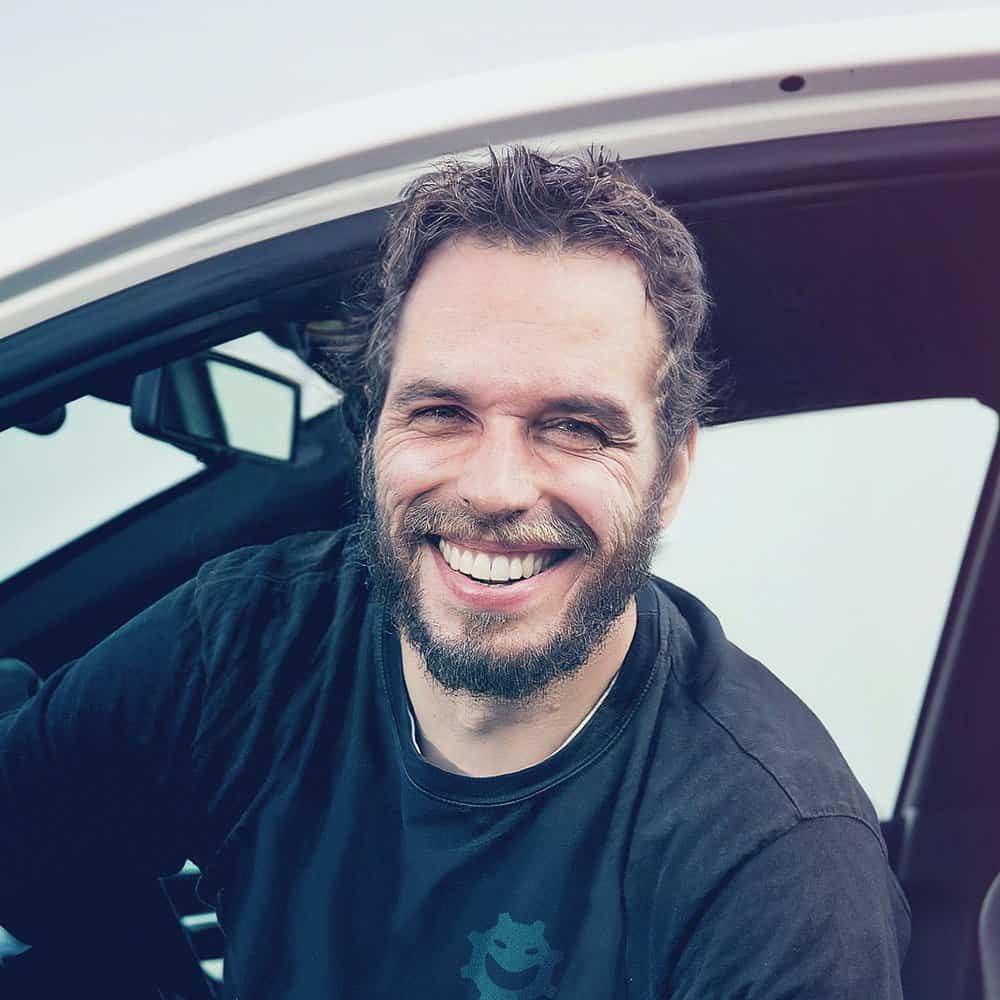 Hey, my name is Jared, a self-reliant expert and action taker. I hope you've enjoyed this article and found it informative. If you have please feel free to leave a comment below and share it with your friends and family, it would make my day!