Every outdoor adventurer acknowledges the need to carry emergency gear. When it comes to hiking and exploring, even the most careful planning can lead to dangerous situations that require equipment and know-how to circumvent.
However, compiling a complete set of survival gear can be an extremely intimidating prospect. It's hard to know what you need, and it can be extremely difficult to find the proper products and a way to pack them neatly.
Despite this issue, there have been surprisingly few elegant solutions until very recently. Finally, Seventy2 solved the issue with an incredibly comprehensive and affordable one-stop solution.
This kit is part camping equipment and part survival pack. Regardless of the classification, it is the easiest and most cost-effective way to get the equipment that will keep you safe in nearly any situation.
What is The Seventy2 System?
Answering this question is easier said than done because the versatility of this system means that it changes based upon your needs. In a normal circumstance, this is a high-quality backpack with an excellent assortment of lightweight camping gear. The backpack itself is highly adjustable and made with top-grade 600D tarpaulin featuring tape-sealed seams and rugged one-piece construction. To give you an idea of the quality of this bag, it is so waterproof that it can be used as a floatation device.
Within the pack is an excellent array of general-purpose camping supplies. There is a lightweight tent, a blanket, general cold-weather clothing, cooking supplies, basic tools, fire starter, and all of the other items you need for a comfortable and efficient camping trip. It's a fairly paired-down set but has all of the essentials for a nature-focused experience.
However, this pack transforms when a crisis strikes. At its heart, the 72 backpack is designed to safely get you out of almost any dangerous situation. Thus, it features an exceptionally comprehensive first aid kit, flairs, paracord, water filtration, a radio, and many other items that can keep you safe when your hiking adventure does not go according to plan. It is an exceptionally streamlined and efficient solution for both camping and survivalism in one organized and easy-to-use system.
Reasons Why You Need The Seventy2 Survival Kit
The entire concept of this pack revolves around the concept of "72 hours." Statistically, the vast majority of survival situations are resolved within 72 hours. Whether they are resolved with success or tragedy is often a matter of planning. This system is designed to make sure those 72 hours end in triumph. However, you might ask why you shouldn't just assemble your own survival kit?
The problem of assembling a comprehensive survival kit has a myriad of challenges. The biggest issue is simply knowing what you need. By definition, an emergency gear kit requires you to be prepared for the situations that you may not have thought of. Thus, without an extensive background and expertise in survivalism, it can be almost impossible to assemble a proper kit. Once you know the gear you need, however, the challenge is not over.
Researching and purchasing survival gear is an extremely tedious and expensive prospect. Finding the best item in each category can take hours, and paying for the quality you need is far from trivial. Once you purchase this gear, the last problem becomes storage. Even the best gear in the world is of little use if you can't find it. Simply put, the "throw it in a bag and hope for the best" mentality won't cut it when split-second actions can mean the difference between life and death.
These reasons are why this kit is such a vitally important and innovative piece of gear. The experts working for the company have the expertise to know what gear you need. Further, they have taken the time to select the best specific items for the pack while emphasizing weight, quality, and use.
Lastly, they have assembled it into a compact and user-friendly package. The organization and instructions are superb, and the quality is top-notch. Assembling this kit on your own could easily take tens of hours and cost many multiples more. This pack makes sure you have what you need when you need it, and for the best price.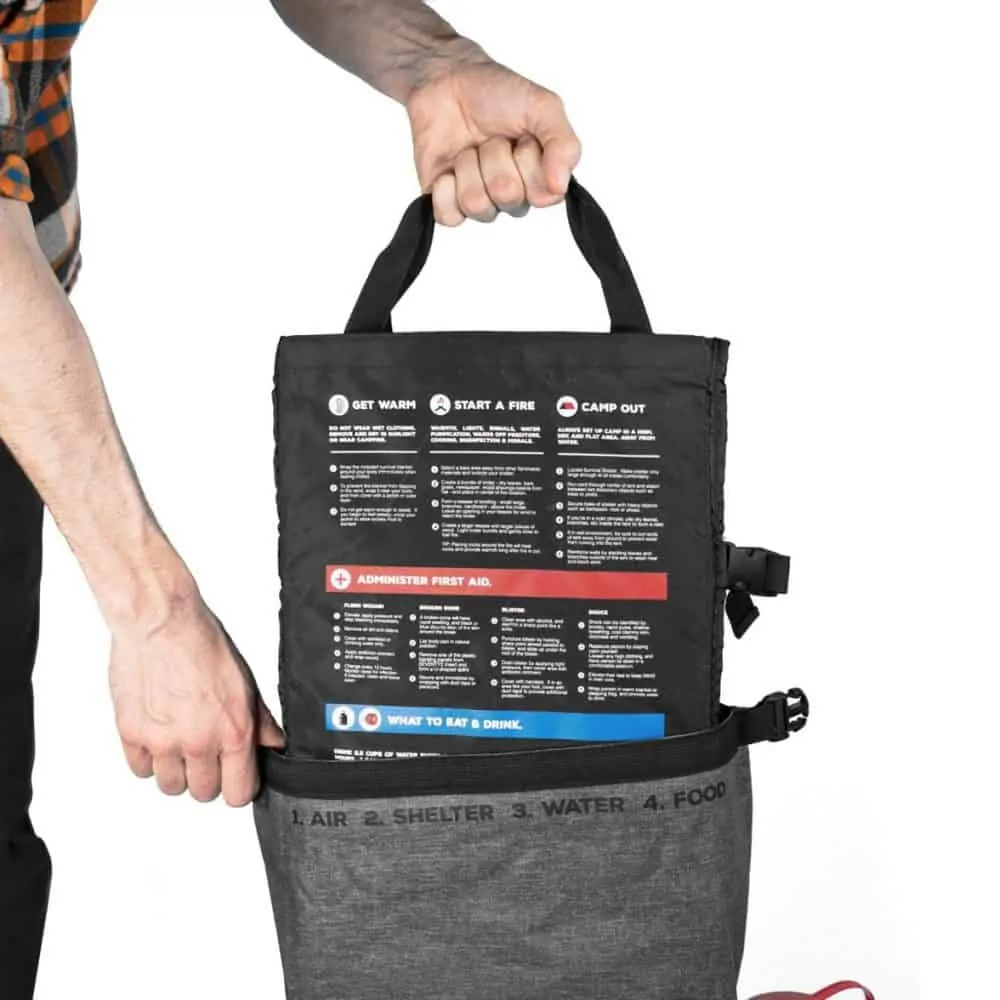 Presenting the Seventy2
The manufacturer prefers to refer to this product as the "the Seventy2 survival system" and I think this is an extremely fitting moniker. Of course, this is far from the only camping or emergency equipment on the market. Seemingly every camping supply store sells some form of first aid kit, emergency gear, and other "safety" trinkets. However, the systematic nature that this kit uses is the true advantage.
The issue with most gear is that it is piecemeal. You may buy an item here and there and toss it into your bag, but there is never any significant thought put into the package as a whole. In contrast, the 72 survival kit is highly organized and planned from the major decisions to the most minute. The backpack itself is one of the nicest multi-purpose hiking packs I have encountered, and it is especially impressive given the price. Yet, once you open the pack the real magic is revealed.
The 72 survival bag has a specially made insert that is designed to hold the specific gear within the kit. Not only do the pouches make it easy to find everything you need, but the fact that you can take the insert out and lay it on the ground makes it extremely easy to maintain that organization. Further, every component is incredibly well labeled. At first, the labeling may seem somewhat excessive. However, you quickly learn that the highly visible labeling is one of the keys to this system's efficiency. Need to charge your phone? Go into the electronics pouch. Thirsty? Unzip the water filtration pocket. Cold? Simply look into the "warmth" section. It's quick, simple, and clear.
Every last item has multiple purposes and is designed to work together. There are plastic ribs that keep the insert stiff, but they can also be used as snowshoes or splints depending on the moment. The flashlight is specifically engineered to clip to the shoulder-strap for hands-free illumination. There are countless examples of this attention to detail, and as someone who spends a great deal of time reviewing outdoor gear, the level of thoughtfulness is truly refreshing.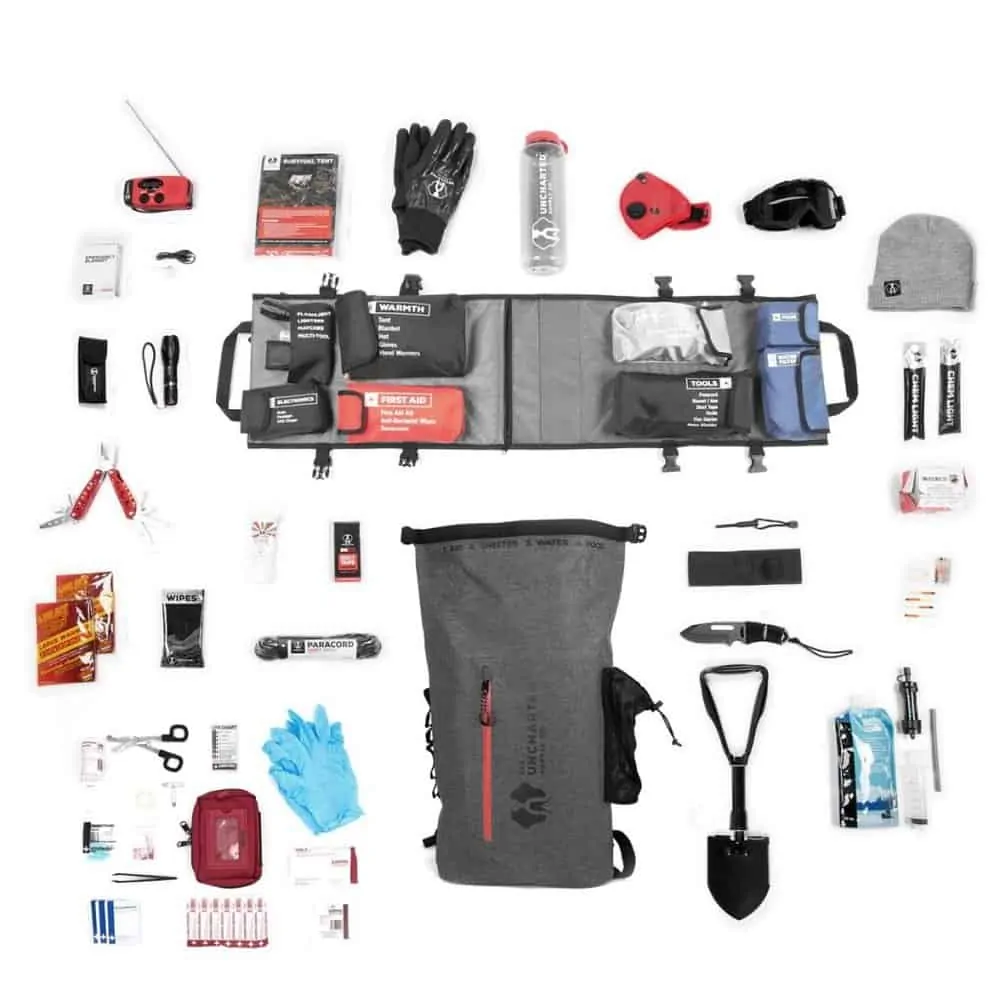 Despite the highly impressive quality of the individual items and the obvious thought that went into their selection, they are not the most impressive aspect of the 72 survival bag. The real star here is the information provided. The back of the insert has an incredible amount of information screen-printed onto it, providing instructions for any situation from starting a fire to administering first aid.
The screen-printing means you are never at risk of losing a flimsy paper pamphlet, and the instructions are made specifically for this kit. Thus, regardless of the bind you may find yourself in, you can simply glance at the guide and it will point you towards the gear you need and how you should use it. Admittedly, a few aspects may over-explain concepts somewhat. However, in the stress of an emergency, a simple explanation can be a life-saver.
Useful to Know
Incredibly organized
High-quality gear
Built-in survival instructions
Well labeled
Keep in Mind
Sometimes over-explains
Relatively limited food supply
Features & Benefits of The Seventy2 System
There's a lot we liked about this survival system. Here are some of the features that stood out.
All-In-One Solution
Although mentioned above, the importance of the complete nature of this kit cannot be overstated. There are countless situations where having one piece of gear, be it a fire starter or a space blanket, can be the difference between success and tragedy.
Given these stakes, it simply isn't worth risking assembling your own survival pack and hoping you did not forget anything.
The Seventy2 backpack has everything you need in a convenient format allowing you to make sure you have the equipment you need for fun and safety. It also happens to be much more affordable than assembling a kit piece by piece.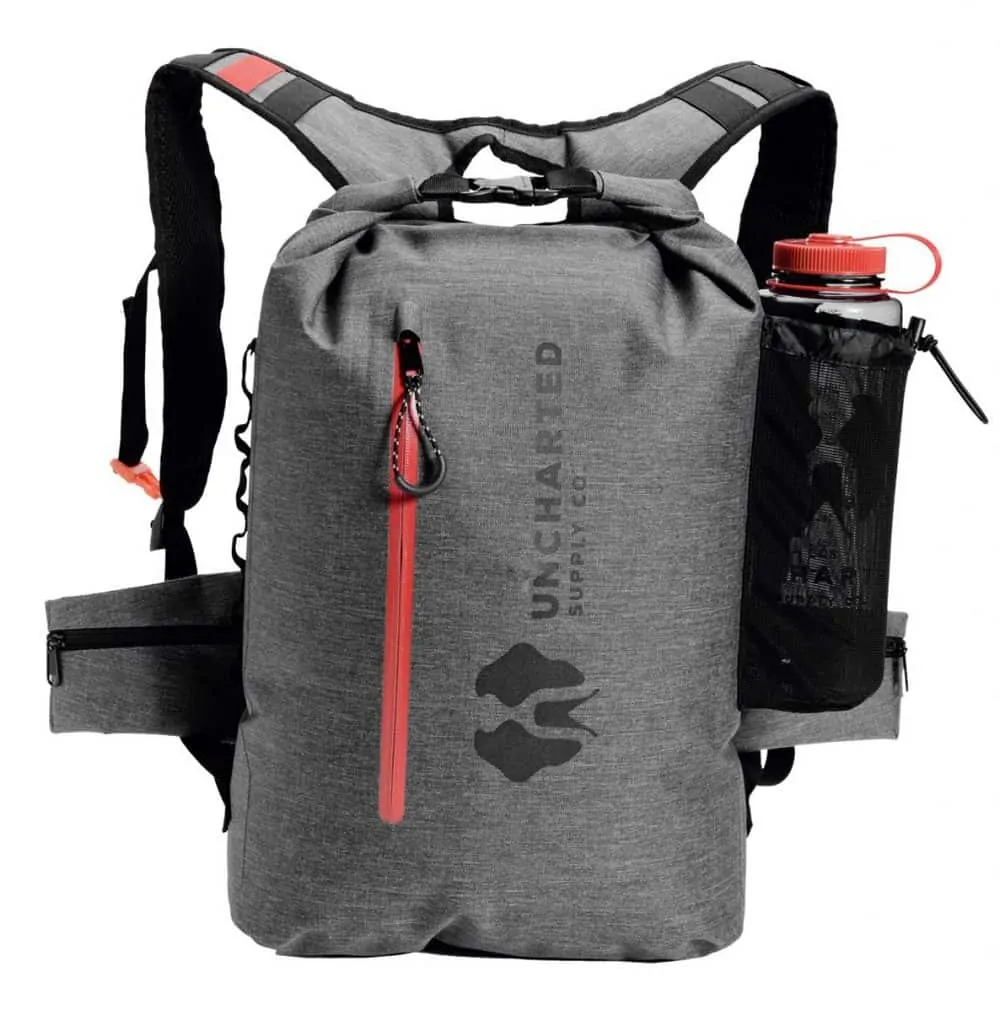 Gives You The Information You Need Quickly
Having the right gear is worthless if you don't know when or how to use it. For example, having fire steel can be a life-saving measure, but using it is not necessarily intuitive. Thus, the extremely detailed and thorough instructions integrated into this kit are a game-changer.
The instructions refer to specific pouches and components of the kit so you can always solve your problems quickly and easily. You'll never be left wondering if you're using a tool properly or whether you are following the correct procedure.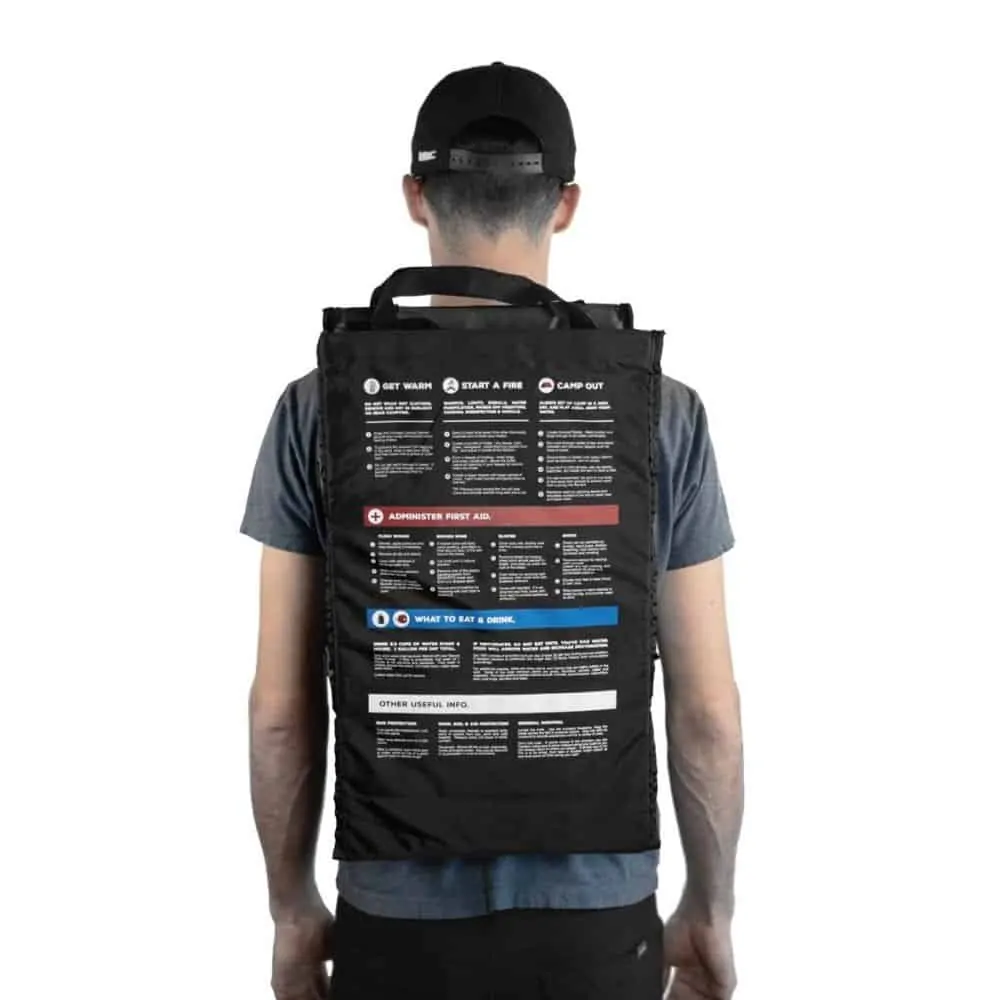 Plenty of Room for Expansion
A lot of "systems" simply don't offer the ability to expand. Every adventurer is different, and we all collect gear and items that we prefer over the years. While the items in the 72 survival kit are a great starting point, you will undoubtedly wish to add your own personal touches over time.
This kit easily accommodates these adaptations. The backpack itself is extremely roomy, offering over 48L of storage. You won't have to leave anything behind simply because you chose a pre-planned survival system.
They even offer the flexibility to use the insert as an additional pouch lashed to the outside of the pack, giving another 50L of storage. Bulky gear is no problem for this system.
Extremely Lightweight
Despite the thorough list of equipment included in this kit, it still manages to be an extremely lightweight pack. Fully loaded from the manufacturer, this kit weighs only 11.5 lbs. Thus, even the smallest hikers will have no issue keeping pace with this pack on their back.
Further, although the gear included in this kit is enough to have an enjoyable camping trip, they fully expect you to add your own personal changes. Because the base-weight is so low, you can easily add your personal gear without the fear of becoming overburdened. The strap design is extremely supportive as well, so loading this pack down is not an issue for comfort.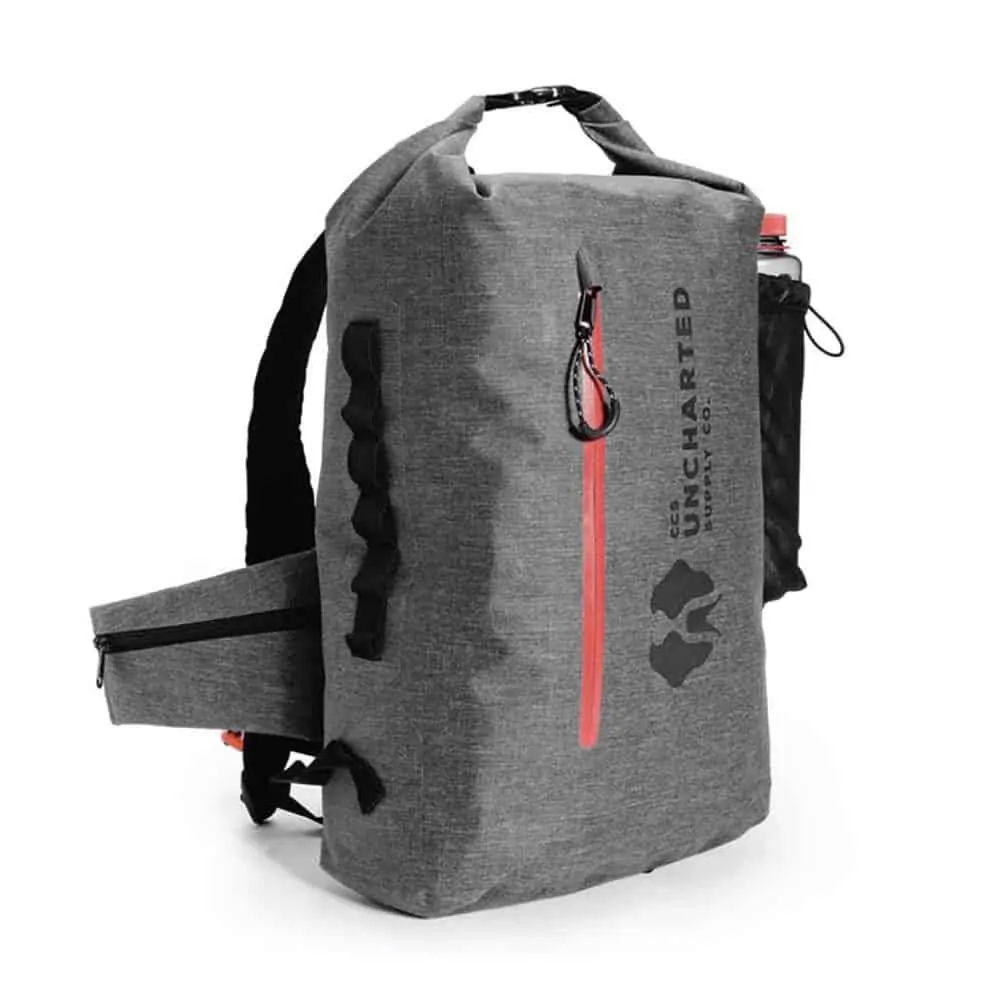 Components Can Be Used Separately
The Seventy2 backpack is extremely versatile. You can use each piece on its own, or pick and choose depending on the outing. If you are on a hiking trip in the southern states during the summer, you likely won't need the cold-weather gear. Thus, it is easy to adapt the pack to your needs.
You can even use each piece individually if you desire. The backpack itself is a fantastic all-purpose bag, and individual items like the multi-tool or flashlight could easily find their way into an EDC rotation.
What We Love About The Seventy2 Survival System Kit
There's a lot to love about this kit. We could focus on the quality of the tools, or the thoughtfulness of the labels, or even the adaptability of the components. However, peace of mind is the thing we truly enjoyed the most.
Having a fully engineered system that includes every needed survival component for almost any given trip relieves a huge amount of stress and planning. It allows you to focus on the things you truly enjoy instead, like nature or the peacefulness of a solo hike.
I've been writing about camping and survival gear for many years, so I am no stranger to geeking out on a specific piece of equipment. I'd be lying if I said there haven't been times where I've spent weeks researching my next flashlight. Yet, sometimes simplicity is a virtue.
Being able to remove the complication and simply grab a pack and hit the trail is a return to form that I realized I have missed. This kit allows you to re-focus on what matters.
Pros & Cons of The Seventy2
Is The Seventy2 Survival System Worth It?
When I'm reviewing products, I often have to spend quite some time reflecting on this question. Often, whether or not something is "worth it" will depend on someone's specific needs, their situation, or their priorities. However, in writing this Seventy2 survival kit review, the question required no such nuance. This kit is unreservedly worth it.
You would struggle to assemble this kit for even close to the price that it is being sold for. The backpack alone is worth a substantial portion of the asking price. When you factor in the quality of the components, the purpose-built packaging, and the comprehensive knowledge included, there is no argument that this kit is worth the asking price.
Whether you are looking for a gift for a nature enthusiast, just starting out yourself, or looking for a "reset" on your own gear, this is a great choice. The detail is second to none!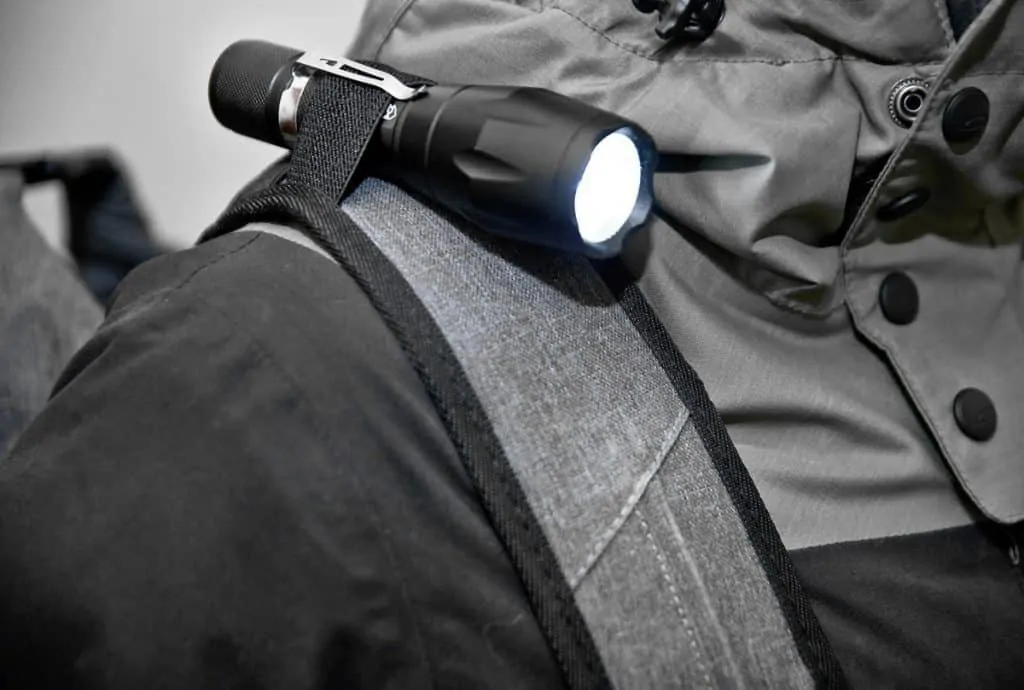 Are There Any Alternatives?
Offering an all-in-one survival and camping solution is a fantastic idea. Thus, you might think that numerous manufacturers would offer their own spin on the concept. Certainly, many companies will offer first-aid kits or smaller "survival" kits. But to my knowledge, no one offers a solution nearly as complete as this.
Thus, while there are alternatives to certain individual components, there are not any competitors offering a comprehensive survival solution. When you consider the fact that the pre-planned nature of this kit is one of the main advantages, the answer becomes surprising.
No, there are no real alternatives.
Frequently Asked Questions
Below are some of the most commonly asked questions I came across while doing my research into the Seventy2.
Q: Does it have everything I need?
A: Generally, yes. This kit has everything you need for basic camping trips and survival in emergencies. However, there are additions you may wish to make for comfort or personal preference. The survival gear is excellent, but the camping and cooking items are fairly minimalistic. Thus, you may want to consider adding items such as a sleeping pad and various kitchen gear.
Q: What situations is it suited for?
A: This is meant as a general-purpose survival system. Thus, this is a great option for moderate climates and relatively short-term trips. Extreme temperatures or longer durations may require supplemental gear.
Q: Is the Seventy2 survival kit only for beginners?
A: Absolutely not. This is a beautifully organized kit with high-quality components that is a great addition even for experienced adventurers.
Q: Can it be adapted for other uses?
A: Very much so. The expandability is one of the highlights of this kit. There is plenty of room in the pack for additional gear, and you can easily swap items if you have certain preferences. This is meant as a comprehensive baseline that can be built upon easily and effectively.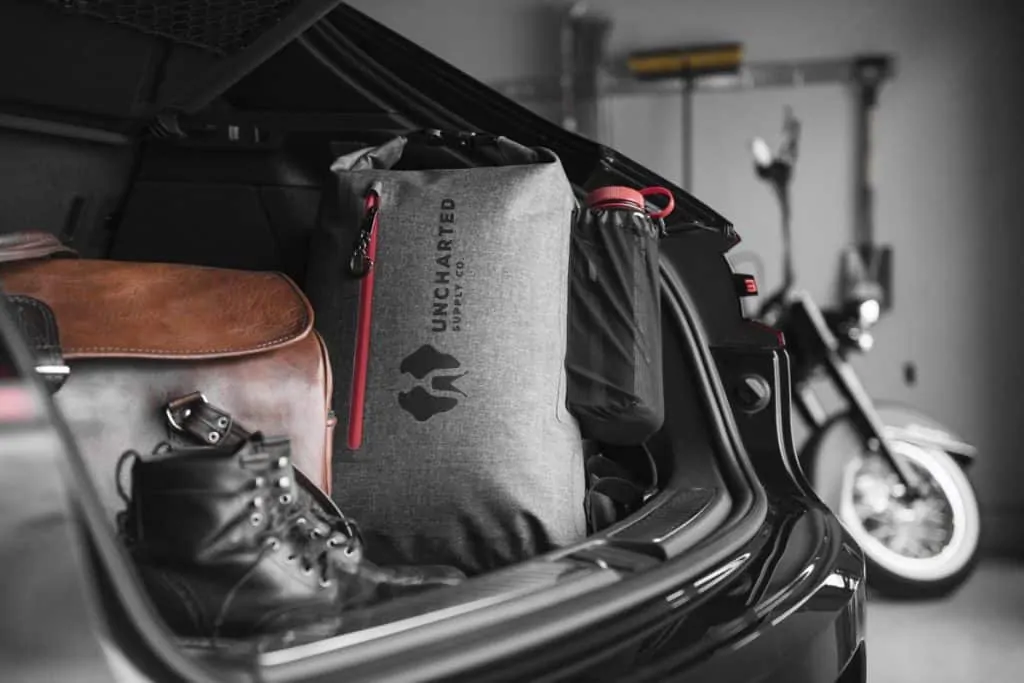 Conclusion
When I set out to write a Seventy2 survival kit review, I was somewhat suspicious of the concept. I've seen other "survival" kits and I often found them to be overpriced and underwhelming.
Yet, the Seventy2 survival kit universally exceeded my expectations. The quality of the components was much higher than I expected, and the equipment was much more thoroughly considered than I anticipated.
This was not a hastily thrown together kit designed to maximize profit and marketing potential. Rather, you can tell this was a system designed by experienced outdoor enthusiasts with an eye towards value and efficiency.
For a very approachable price, this system allows you to easily have the needed gear to stay safe, have fun, and escape worry.