As the old saying goes, it's always better to be safe than sorry. Without a doubt, a great way to put that saying to practice is by always being prepared for emergencies. In dire situations where food may not be readily available, a survival (or emergency) food kit can represent the difference between life and death.  
As the general public became aware of this fact, companies all over the world started releasing emergency food products with different characteristics . While having many different competing options is always good for the customer, it can also make the process of choosing a particular product that much harder. Hopefully, however, we'll be able to help you.  
Taking into account specific factors such as nutritional value, practicality and taste, this guide will provide thorough reviews of five survival food kits.  
In addition, we also provide important information about survival food in general. Hopefully , this information will help you find the best emergency food product for your particular needs.    
Last update on 2022-05-10 / Affiliate links / Images from Amazon Product Advertising API
The Best Survival Food Kits Reviewed
Featuring a large, tough and durable plastic container, this emergency food kit is capable of remaining intact even in the midst of terrible disasters . The Wise Company Emergency Food Supply includes 60 servings of emergency food with a whopping 25-year shelf life. Individually wrapped and easy to prepare, these single servings are practical and convenient ways to stay well-fed during difficult times.  
The Wise Company Emergency Food Supply offers a large variety of ready-to-eat meals that can be consumed cold or heated. Including dishes such as lasagna, tortilla soup and teriyaki chicken, this food kit is capable of filling all your nutritional needs without boring you to death. What is more, all these meals are made using high-quality ingredients.
Easy to seal, stack and carry, the Wise Company Emergency Food Supply kit is, without a doubt, incredibly practical. This fact extends to the ease with which you can prepare the meals that are included in this kit. As a matter of fact, in case of emergency, most of these individually-wrapped meals can even be consumed cold and without using water.  
PROS
Includes a large variety of meal types
Produces very little waste
All servings are individually wrapped
Stackable containers
25-year shelf life
CONS
Some meals may be difficult to digest
Some meals are salty
Extra-large and full of nutritional value, the Augason Farms 30-Day Emergency Food Storage is a convenient way to make sure your family will not suffer during extended times of need . As a matter of fact, this product includes 307 individual servings of food. According to the manufacturer, this is enough to keep a person healthy and satisfied for up to 30 days.  
The 307 individual servings included in the Augason Farms 30-Day Emergency Food Storage are made of high-quality ingredients. Furthermore, they are neatly packaged in a way that helps conserve and maintain their integrity. It should be pointed out, however, that this kit does not offer much in terms of variety, particularly when you take into account that it's supposed to last for a whole month.
In terms of overall quality, the meals included in this emergency food kit are very good. Some of them, in fact, are delicious. In addition, they have a shelf life of 25 years, making this product a great investment in the long-term well-being of your family. Additionally, this product requires minimal storage space.  
PROS
Lasts a whole month
Nutritious and delicious
Includes meal planner
Easy to stack and carry
Includes 12 different meals
CONS
Packages are somewhat frail
Its container can get damaged easily
Offering one month's worth of ready-to-eat full meals, Wise Company's Emergency Food and Drink Supply can help you survive difficult situations. It features a variety of meals that are ready to eat, including various filling entres, breakfast dishes and even non-alcoholic drinks such as milk and orange juice .  
The fact that the Wise Company Emergency Food and Drink Supply kit is the official sponsor of the show Doomsday Preppers on the National Geographic channel should tell you a great deal about this product. Boasting a very long shelf life and incredibly easy to prepare, this product is, without a doubt, remarkably practical and convenient in dire situations. However, its poor and flimsy packaging may represent a problem, particularly in difficult situations where accidents are prone to happen.  
If there is something that makes the Wise Company Emergency Food and Drink Supply kit stand out it is, without a doubt, the high quality of its meals. Made with high-quality natural ingredients, these personal servings are remarkably tasty and satisfying. What is more, they provide all the most important nutrients you should consume every day without using additives to improve or change their flavor and looks.  
PROS
Last over 30 days
Uses high-quality ingredients only
Includes various drinks Easy to prepare
CONS
Does not come in a durable container
Large, tough, safe and very durable, this emergency food kit certainly looks like it can last forever. Luckily, when the time comes to put the cards on the table, it doesn't disappoint. Including a variety of seeds that can help you grow your own food, the Heritage Survival Seed Vault 25 Year Storage Life certainly lives up to its name.  
Without a doubt, the manufacturers of this product made a real effort to compile all the best and most important seeds you could possibly have in case of an emergency. Carefully selected by hand and processed in order to resist difficult conditions, these seeds will be nice and ready to go for years to come. To further preserve their integrity, however, the manufacturers package each set of seeds by hand, ensuring maximum quality and durability.  
While it is certainly not the same as having an emergency food kit comprised of ready-to-eat meals, the Heritage Survival Seed Vault 25 Year Storage Life has a great value. In situations where food will not be arriving any time soon, having this set can truly make a life-and-death kind of difference.  
PROS
Very tough lockable box
Includes a large variety of seeds
Helps you grow your own food
Includes planting guide
Contents can be frozen and de-frozen many times over
CONS
Contents can't be consumed directly
Some seed types may be repeated
If you are looking for an emergency food kit with great value, the Chef's Banquet 30 Day Emergency Food Supply may be right for you. Featuring 330 servings of varied prepared food items, this kit can keep people fed for up to 30 days in case of emergency.  
Contained in a 30-gallon bucket food pail with a seal, the ready-to-eat meals are very much protected from external elements. What's more, all the individual servings included with this product are individually seal-wrapped for extended shelf life. In addition, the product is very easy to stack and carry whenever needed.  
The Chef's Banquet 30 Day Emergency Food Supply includes only eight different meals. That fact, considering that the kit is supposed to last as much as 30 days, can be somewhat difficult to get over. Luckily, however, the eight different recipes that are included in this kit have been carefully selected in order to ensure satisfaction.  
PROS
Provides 2,100 calories a day for one month
High-quality packaging
BPA-free bucket
Easy to stack and carry
Provides up to 330 meals
CONS
Bucket is difficult to open and close
Food packages are flimsy
What is a Survival (Emergency) Food Kit?
Normally , survival or emergency food kits contain large quantities of non-perishable foods. Alternatively, they may contain foods with extremely long shelf life or a combination of both types of products.  
In most cases, emergency food products don't need to be refrigerated or cooked before being eaten (although many do give that option). Additionally, most of them require little or no water being added before they can be consumed.  
Survival foods are designed to be used in difficult survival situations where regular food is difficult or even impossible to come by. These include hurricanes, floods, wildfires and all types of social unrest. In addition, they can be used to help places that have been affected by drought and famine.    
What Potential Scenarios is Survival Food For?
Even though it's highly unlikely, there is always a chance that a major global or social disaster may be right around the corner. Catastrophes such as war, famine, drought, social unrest and many others can cause the food supply to be low or inexistent.  
In those cases, having a container or two of emergency food can make the difference between life and death.  
Hurricanes
Without a doubt, hurricanes are one of the most damaging types of natural disasters. Apart from destroying property and flooding entire neighborhoods, they are often responsible for isolating large portions of populated land, preventing its inhabitants from moving or communicating for long periods of time.  
For that reason, having emergency food is very reasonable when you live in hurricane-prone areas of the world.  
Other Natural Disasters
Apart from hurricanes, there are many natural disasters that could cause the food supply to become scarce or even non-existent. Among them, the most dangerous, in no particular order, are wildfires, earthquakes, tsunamis, tornadoes and volcanic eruptions.  
Often, people who survive these calamities are cut away from the rest of the world for days and even weeks. If that happens, having emergency food can truly be a lifesaver.  
Long Camping or Hiking Trips
If you are going on a regular camping or hiking trip, having a cooler or two full of food may be more than enough.   However, if you are planning on embarking on a long, difficult journey with other people, that amount of food may not be enough.  
In those situations, taking an emergency food kit with you can make your life a lot easier.    
Survival Food Kit FAQ
What is the Shelf Life of Emergency Food Products?
Because each brand has its own food processing and conserving methods, the shelf lives of different products vary greatly. However, it can be pointed out that a regular freeze-dried product will last anything between twenty and thirty years. It should be noted, though, that the overall shelf life will greatly depend on how the kit is stored.  
How Long Does Emergency Food Last After Opening?
For a kit to last several years, it needs to be perfectly closed. Once opened, a pack of food will only last a few days before it goes bad. However , if, after opening, you place the food in a sealed container designed for preserving biological products, emergency kit food can last up to a year before it goes bad.  
Where Should I Store This Type of Food?
Some emergency food kits go the extra mile in order to use packaging materials that will help preserve the contents of their products. However, there are certain practices that will help preserve the integrity of said contents throughout time.  
First, it's important to store the food kits in metallic, airtight containers that will resist external damage. Additionally, it's important to keep these products away from direct sunlight. Furthermore, it's always a good idea to keep emergency food kits in dry, cool places.      
Conclusion
Without a doubt, all the products featured in this guide are worth looking into. However, one among them stands out.  
Efficient, long-lasting, healthy and surprisingly delicious, the Augason Farms 30-Day Emergency Food Storage is the best emergency food on the market. On top of all this, it's remarkably affordable.
Sale
Last update on 2022-05-10 / Affiliate links / Images from Amazon Product Advertising API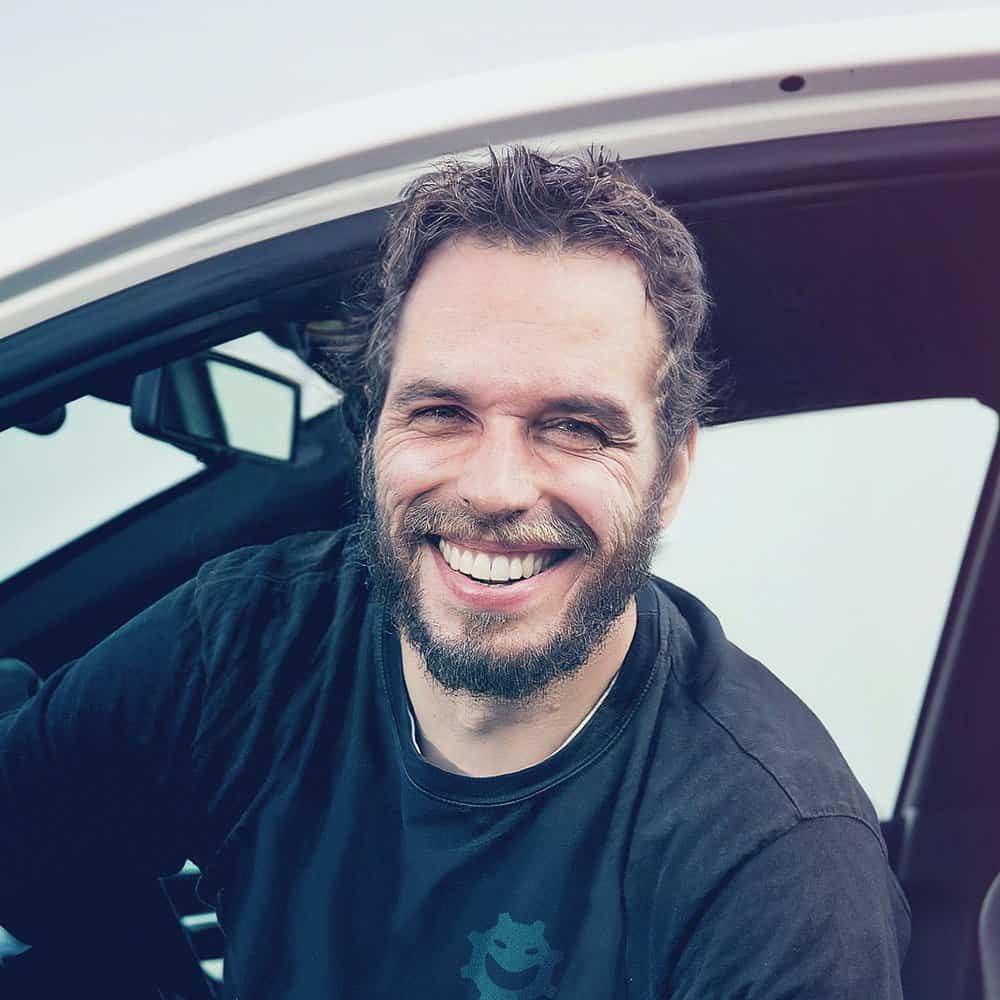 Hey, my name is Jared, a self-reliant expert and action taker. I hope you've enjoyed this article and found it informative. If you have please feel free to leave a comment below and share it with your friends and family, it would make my day!