When you are camping or in a survival situation, it may be difficult to find a place where you can enjoy a pleasant shower to get clean.  
Because of this, you may need to purchase a great portable option that you can use on the road, but what is the best portable shower option on the market? In this guide, we are going to take a look at five portable camping shower options that you can consider.  
Let's take a look at the reviews, and then we will talk a little more about the portable shower types that you should consider and features that are important to have.
Best Camping Shower Reviews
1. Ivation Portable Outdoor Shower
Ivation Portable Outdoor Shower
INDOOR/OUTDOOR HANDHELD SHOWER - Transforms Sink or Bucket of Water Into Instant Shower Stream; Water-Resistant Unit Includes One Touch On/Off Switch
PERFECTLY PLEASING PRESSURE - Showerhead Features One Simple Flow Rate for Comfortable Bathing Experience; Gentle Enough for Seniors, Babies and Pets
SUCTION CUP SUPPORT - Shower-Head Securely Sticks to Any Flat Surface with Provided Suction Cup; Bonus S-Style Hook Lets You Hang it Safely Overhead
BATTERY POWERED CONVENIENCE - Rechargeable Pump Plugs into Laptop, Car Adapter or Computer via USB; Full Charge Allows Up to 1 Hour of Continuous Use, PLEASE NOTE: May include a wall plug instead of USB
COMPACT AND PORTABLE - Small, Discreet System Packs Easily in Luggage, Backpack or Car Trunk; for Hiking, Camping, Kid Bathing and Pet Cleaning
Last update on 2022-11-30 / Affiliate links / Images from Amazon Product Advertising API
The first option that we're going to look at in this guide is a shower that's designed by Ivation. It's a handheld shower that will pump the water from a bucket through the showerhead with ease. It provides a good amount of pressure, which makes it ideal for anyone who needs to shower in a survival situation.  
The unit is designed with a suction cup that will allow you to stick it to most surfaces. It also comes with an S-hook that will give you the option of hanging the shower head as you wash. This unit is battery powered, which means that it comes with a USB that you can plug in and recharge. Some of the models may come with a plug that you can use to recharge it instead of the USB option. This process should only take about an hour or so.  
This is a great shower that you can consider when you're hiking because it's a very lightweight option that will not take up much space in your bag.  
---
2. Advanced Elements Solar Shower
Advanced Elements Solar Shower
Construction - 4-ply construction with reflector panel and insulator panel for optimized heat retention and performance
Capacity - This summer shower has a large 5-gallon capacity and is designed to heat water fast in the warm sun
Temperature guage- Easy-to-read temperature gauge to know when your shower is warm. The shower can heat up to 110 degrees in under 3 hours in direct sunlight
Convenience- Integrated toiletry pouch can hold a razor, mirror or travel shampoo bottles and Velcro straps for wash cloth
Last update on 2022-11-30 / Affiliate links / Images from Amazon Product Advertising API
The next option that we're going to consider is one that has a 5-gallon container to store the water in. This will give you plenty of water to take a shower, and it should even be enough for another person to enjoy as well. The water in this shower is heated using solar power, so it has a black bag that's designed to absorb the heat of the sun more easily.  
The unit is designed with a 4-ply layer of construction that will offer plenty of durability, and the insulation panel on the inside will help to keep the water warm once it's heated. The valve at the top of the shower is designed to fill the unit with water, so it has an extra large opening that will make it easier to fill.  
The unit is designed with a pocket where you can store soap and shampoo, and there is even a temperature gauge on the unit that will allow you to see how hot the water is without wasting a drop.
---
3. Zodi Outback Gear Shower
Zodi Outback Gear Shower
Hot water shower designed for backcountry camping and hunting
Rustproof stainless-steel water tank and powerful 10,000 BTU burner
Heats water to 100 degrees F; 6-foot shower hose with showerhead
1-piece hand pump pressurizes water flow without batteries
Burner doubles as cooking stove; includes gear storage bag
Last update on 2022-11-15 / Affiliate links / Images from Amazon Product Advertising API
The Zodi Outback Gear Shower is a great option to consider if you're looking for a shower that's powered using propane gas. The unit is designed with a stainless steel tank construction that is much more durable than some of the models on the market.  
It has the ability to heat the water to 100 degrees Fahrenheit in about five minutes or so, and there is a temperature gauge on the top of the storage canister to help you keep track of how hot the water is. This gauge is located on the side of the unit, so it will be easy to read no matter where you are using it.   The water is designed to sit on top of a burner, which can also be used to heat food and other things that you may need on your trip. The hose is designed to be about 6 feet in length, and it can also help you conserve water with the use of the water valves on the unit.  
---
4. Nemo Helio Portable Pressure Shower
Nemo Helio Portable Pressure Shower
LONG-LASTING HEAT - The high capacity, insulated 11-liter soft Helio tank heats water using sunlight; Heated water stays piping hot for hours so you can clean up on your schedule
SUPERIOR PRESSURE & CONTROL - Designed for ultimate user control, the hands-free foot pump provides simple flow regulation and strong water pressure just like your showerhead at home; Fully pressurized, the Helio provides a steady flow for 5-7 minutes
SHOWER ANYWHERE, ANYTIME - Ideal for camping, backpacking, rafting trips, music festivals, and adventure travel, all shower components stow in a durable, trail-ready carrying case that's effortless to pack in and out
VERSATILE DESIGN - Engineered with more in mind than just washing off backcountry grime, the Helio is a multi-use cleaning tool with enough water pressure and capacity to wash dishes, bath pets, rinse off gear, or water plants
LIGHTWEIGHT SYSTEM - The complete Helio system, including 11 liter tank, 7-foot hose with spray nozzle, foot pump, and compact carrying case, pack down to 8.5 x 5.5 inches with a combined weight of 1 lb 6 oz
Last update on 2022-11-30 / Affiliate links / Images from Amazon Product Advertising API
The Nemo Helio Portable Pressure Shower is an option that's designed with a large water tank. This is a solar-powered option that is capable of keeping the heated water hot for several hours, so if more than one individual is planning on using it. The water is also controlled with a foot pump, so you'll be able to control the flow of the water and the water pressure easily without your hand.  
The shower is designed with a durable exterior that can be great for hiking a trail and camping. It has a water storage option that will allow you to use the shower for five to seven minutes before it needs to be refilled.   The hose is about 7 feet long, which makes it great for a person of any height to use, and it only weighs about 1.5 pounds, so it is lightweight and easy to carry before its filled with water. This option is available in three colors, which include blue, periwinkle, and sunset.
---
5. Coleman Solar Shower
Coleman Solar Shower
5 gallon solar shower holds enough water for multiple showers
Product is manufactured in China
This product meets customer requirement
Last update on 2022-11-30 / Affiliate links / Images from Amazon Product Advertising API
Coleman is a company that's known for its outdoor survival gear, and this shower option is a great option that offers five gallons of heated water to anyone who needs a shower . The water is stored in a black bag that's designed to help absorb any solar energy that hits it.  
The shower has a strong handle on the top that is great for when you need to take it from location to location, but it is also useful when you want to hang the shower from a higher location until the water is warm enough.  
There is an opening on the top of the bag that will allow you to fill the tank up with ease, and there is a tube on the other side of the unit that will release the water out of a hose so that you can shower in the wilderness comfortably.
---
Types of Portable Shower Options
Though a camping shower is not required for a single night spent in the wilderness, it is going to be required when you spend several days in a wilderness situation where there may not be shower access.  
This could be a survival situation or simply staying in a tent in a location that is not exactly a designated campground. This is a product that can help you stay clean and more comfortable during your time in the wild.  
There are several different types of these showers that you can consider for your purchase, and these include:  
Solar-Powered Showers
When you are camping in the great outdoors, one of the simplest sources of power that you'll have access to is the sunlight.
They are designed with a water container in a black bag that will absorb the heat and warm the water. It is very cost effective, but it will also rely on the sunlight, so it may not heat as quickly as you would like. Typically, these models can hold anywhere from 2.5 to 5 gallons of water at once.  
Battery-Powered Showers
This is the most common option that you can consider for your camping experience. It is typically designed to work off of four D batteries, but some options use other battery types as well. This model is an extremely portable option; however, it will be imperative that you always keep spare batteries on hand.  
Propane-Powered Showers
If you want the water that you are using for your shower to heat up quickly, then a propane-powered shower will be a great option to consider. With this model, there is going to be a burner that warms the water, which will make it warm enough to shower within minutes.
If you have a camper that has a propane option that you can consider as a source of power, then this may be the one option for you.    
What to Consider when Purchasing the Best Camping Shower
When you begin your search for the best portable shower, there are several considerations that you'll need to make to ensure that your new equipment has all of the features that you need it to have.  
Some of the considerations that you'll need to consider include:  
Ease of Use
When you're spending time in the wilderness, you are going to need a shower that is easy to use. Having a shower that you can easily use to wash your hair and your body can make a world of difference during your trip.  
The shower should be simple to fill with water, to empty when you need, and to install it when you arrive at your campsite.  
Water Capacity
When you're taking a shower, you're going to want a unit that holds enough water for you and your companions to take a shower without needing to refill it before you have completely washed.  
In general, the length of your hair and the amount of time that you want to enjoy your shower will determine the amount of water that you need. If water is a scarce resource in the wild, then you may want a shower with a smaller capacity, but most shower options that you'll consider will allow you to enjoy at least a five-minute shower.  
Durability and Construction
One of the most important considerations to make when you're searching for a new shower option that you can use in the wilderness is how durable it's going to be.  
You are going to be hiking and spending time in a rugged environment, so you don't want something that is going to break the first time that it falls on the ground.  
These type of showers can be constructed using different materials, so make sure that the material that you choose is a good one that will last for a long period of time.  
Weight
The weight of the shower that you select is going to be very important, especially if you're looking for a portable option that you can take kayaking or hiking.
The more weight that the unit has, the more difficult it will be to pack it in your bag or carry it from location to location .  
Benefits of a Good Camping Shower
With a portable shower, you'll have a lot of benefits that you can experience, which can be useful, especially when you're planning on spending several days in the wilderness where good personal hygiene is not easy to maintain.
Some of the benefits of this type of shower include:  
You will be able to take a shower anywhere
It can help you save water on your trip
It will have a very portable design
It can be an excellent option for cleaning your pets
Final Thoughts
There are a lot of considerations to make when you're looking for the best portable showers on the market. All of the options that we've looked at in this guide are great for your next outdoor adventure, but the one that stands out above the rest is our first product, the Ivation Portable Outdoor Shower.  
This is a great option that is compact, lightweight, and easy to use. It is also battery powered, so you will never need to worry about charging in during the daytime.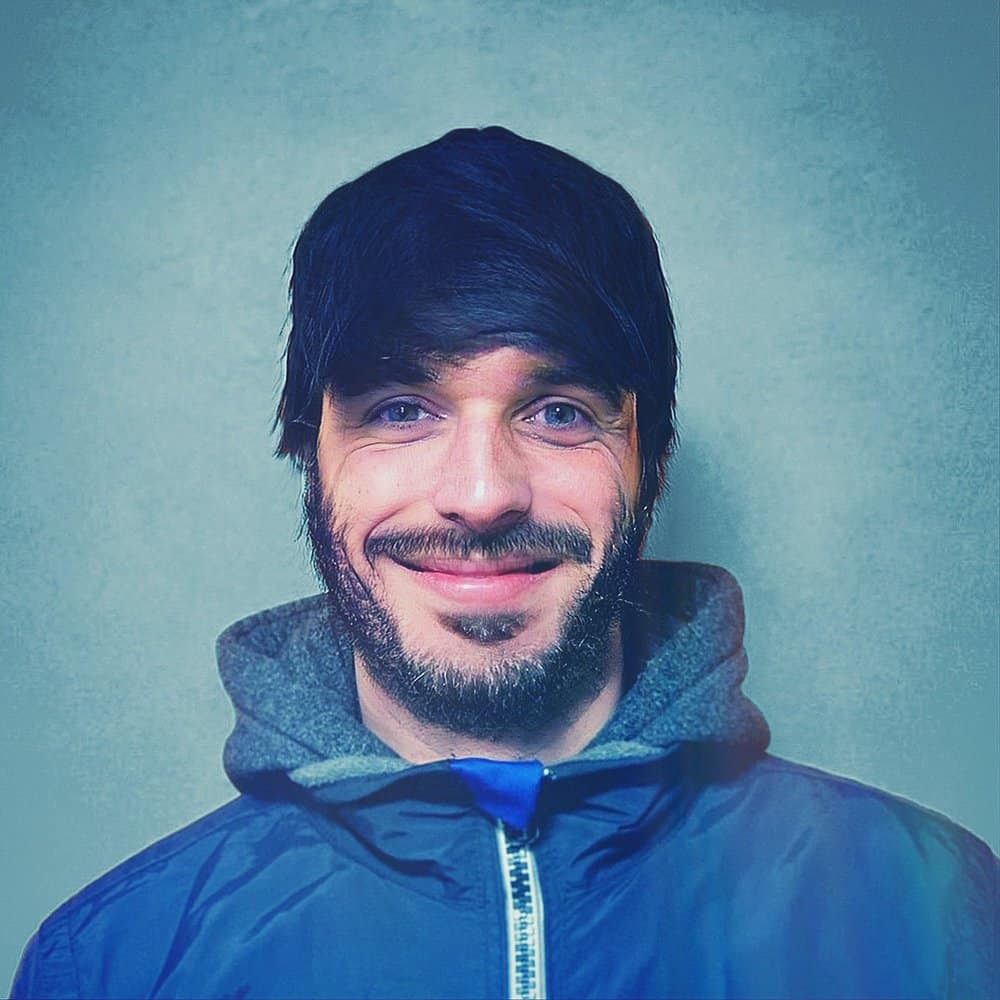 Hey, my name is Matt, an avid outdoorsman, prepper and action taker. If you have found this article informative please feel free to leave a comment below and share it with your friends and family, it would make my day!