Although they may seem basic at first thought, there are few tools more crucial for a satisfying hunting expedition than a proper knife. Any hunter will tell you that a knife is unquestionably the most important piece of kit they carry. Thus, you must choose the proper knife for the job. A deer skinning knife is a specialized knife used for dressing a deer.
While technically any knife can work for this process, a proper deer skinning knife can make the process significantly easier.
Here are some of the best deer skinning knife options on the market, as well as what to look for in the best skinning knife.
Last update on 2022-05-10 / Affiliate links / Images from Amazon Product Advertising API
Best Deer Skinning Knife Reviews
Mossberg Fixed Blade Knife, All in One Skinning Knife with Gut-Hook
The Mossberg skinning knife is an excellent reminder that a knife does not have to be fancy to be good. Make no mistake, this is a budget knife. However, it has a lot of features that make it an excellent choice for a first-time purchase, a backup knife, or simply as a tool you don't have to worry too much about. One of the nicest aspects of this knife is the size. With a 3.5″ blade, it is somewhat smaller than a lot of the competition. Yet, this compact size allows it to be a much more maneuverable and precise tool. The blade is made from a slightly lower quality steel than would be ideal. However, for the price point, one can hardly complain.
Beyond the steel quality, there is not much to say negatively about this knife. It is a full tang construction, it has a very usable gut-hook, and the handle is small but comfortable. Mossberg was even kind enough to include a basic but usable sheath. Surely, this isn't the fanciest knife you will ever own. But for getting the job done, it doesn't disappoint.
PROS
Extremely affordable
Full tang
Nice handle
CONS
Lower-grade steel
Camouflage handle is pointless
Outdoor Edge Razor-Lite Replaceable Blade Tactical Pocket Knife
While the Mossberg was an example of elegant simplicity, this knife is a fine example of needless complication. The selling point of this knife is that you can replace the blade rather than sharpen it. At first glance, this may seem like a clever solution. Yet, it simply does not work in practice. First, the blades are a proprietary shape and design. While five replacement blades are included, it is effectively impossible to purchase more. Thus, once you're out, the entire knife has to be thrown out. Further, the removable blade creates an additional pivot point in the construction of this knife. Combined with the slightly questionable folding mechanism, this blade moves around a lot in your hand. It is far from confidence-inspiring.
Yet, perhaps the worst aspect of this knife is that does not have a gut-hook. Although it is advertised as a game skinning knife, it simply isn't suited for the task. I admire the creativity that went into designing this knife. But the fact of the matter is that sharpening a blade simply isn't that difficult. Thus, this knife is the answer to a question nobody asked.
PROS
Clever idea
5 Replacement blades included
CONS
Disposable
Flexible
No gut hook
Gerber GE31-001159 0539-0742 Myth Field Dress
Gerber is one of the most recognized names in the knife world, and this knife does a good job of showing why. This kit actually includes two knives. However, one is a small utility knife, so focuses on the dressing knife fits this review more precisely. This is a budget knife that punches well above its weight class. The first impressive aspect is the 440 stainless steel used in both blades. Given the modest price point of this set, seeing such high-quality steel used is impressive.
Beyond the steel, the attention to detail is apparent. The ergonomics of this full-tang knife are among the best we've ever tested. Compared to a lot of competing models, this knife is somewhat larger. Yet, it feels balanced and very secure in your hand. The handle is large and makes for easy gripping, even with wet hands. Further, the handle is a simple black and tan design, which avoids the unnecessary camouflage trope.
The only drawback to this set is the sheath, and it is not really a drawback at all. Instead of the fabric sheath used by most makers, Gerber included a hard-molded plastic sheath. It does a great job of protecting the blade, but it can be a little bulky in practice. This small detail aside, this is a great option for a mid-range knife.
PROS
Gerber name
Very balanced
440 Stainless
CONS
Slightly large
Sheath is bulky
Elk Ridge – Outdoors 2-PC Fixed Blade Hunting Knife Set
When reviewing knives, it is important to separate objective facts from subjective opinions. With that said, this Elk Ridge hunting knife is, objectively, quite good. And I, subjectively, don't care for it. In terms of features and quality, it is an excellent blade. It is made of 440 stainless steel, it is full-tang, and the handle is comfortable and easy to clean. The pricing is even very competitive.
However, I personally found the ergonomics to be sub-par. The profile of this knife includes a moderate curve, meaning you are holding the handle at a slight angle compared to the blade. When I let several friends try it, they were split 50/50 on whether this was an effective design. Some found that the curvature allowed for better leverage when dressing a deer. However, I found the angle to be difficult to account for. To the right person, this is a fantastic knife. But it is an acquired taste.
PROS
440 Stainless
Very high-quality construction
Good value
CONS
Odd curvature to blade
Handle is slightly small
Gerber Moment Field Dress Kit
There is not much to say about this particular Gerber kit, as it is very similar to the Gerber reviewed above. It features the same great steel, same high-quality construction, and full tang. In practice, there are only two subtle differences. First, the handle is a slightly different shape. It is less sculpted and more parallel with the blade edge. If you are more comfortable working with a kitchen knife, you will likely prefer this layout. However, if you prefer the handling dynamics of a pocket knife, the Gerber GE31 may be your best bet.
The other difference is the sheath. While the GE31 featured a hard-molded sheath, this model has a much sleeker fabric case. It provides less protection, but I feel this is a worthwhile tradeoff. Regardless of your preferences, you cannot go wrong with either Gerber option.
PROS
Gerber brand name
Excellent blade
Good ergonomics
CONS
Handle ergonomics is unique for a hunting knife
Best Deer Skinning Knife Buyers Guide
The Type of Steel Matters
Many people shopping for a deer cleaning knife mistakenly believe that all steel is equivalent. However, different types of blade steel can lead to vastly different qualities. At the bare minimum, any knife-blade should be made of stainless steel.
Unlike traditional steel, stainless steel is resistant to rusting. Further, stainless steel is an alloy that is designed to be more rigid than pure steel, allowing a proper balance between holding a sharp edge and resisting snapping.
Within the world of stainless steel, there are numerous metallurgical formulations. Generally, stainless steel will be defined by a number. This number indicates the amount of carbon in the blade. A higher carbon concentration leads to a harder blade which more readily retains a sharp edge.
Yet, you do not want this number to be too high, or the knife will be brittle and prone to breakage. Most hunters agree that 440 is the ideal carbon content for a blade. Thus, when looking for the best deer skinning knife, try to find a 440 stainless steel model.
A Gutting Hook is a Must
The task of cleaning a deer is a challenging ordeal. Thus, any assistance that a tool can provide is welcome. Technically, any knife can be used for skinning a deer. However, the best skinning knife will also have a gutting hook.
This is a small hook, typically on the revers-edge of the knife, that can be used for more efficiently dressing the internal organs and skin of a freshly shot deer. Certain angles and slices are difficult to make without this tool.
Attempting to use a traditional straight-blade for all slices can lead to puncturing the internal organs which can spoil some or all of the meat.
Despite this essential convenience, a shocking number of deer skinning knives fail to include a gutting hook. But, if you want the best, make sure to find one that does.
Folding Isn't All It's Cracked Up to Be
Different knives serve different purposes. For pocket knives, having a folding blade can be a valuable asset. However, this is not the case for skinning knives. Many skinning knives include a folding handle in an attempt to make the blade more compact or easy to carry. Yet, cleaning a deer is a highly precise operation.
The flexibility introduced by a folding mechanism can make the task much more difficult. Further, a folding skinning knife simply is not necessary. This is not a tool that will typically be carried on you at all times.
Therefore, the small amount of convenience you may gain by having a folding model is not worth the added cost and complexity. This is one area where simpler is simply better. For reliability and confidence, choose a fixed blade skinning knife.
Look for a Full-Tang
There's no way around it: blade steel is pricy. Compared to many metals, high-quality stainless steel can become extremely expensive. The tang of a knife can be thought of as the backbone of the blade.
It is the piece of metal that continues past the blade itself into the handle, linking the knife together. In an attempt to save money, less reputable manufacturers will often build knives with a "half-tang" or no tang at all. While this saves money, it results in a much weaker product. A knife without a full tang is significantly more likely to fail during use. This is not only inconvenient but dangerous.
Thus, if you want the best skinning knife, having a full tang is essential.
Don't Overlook the Handle
Just as important as the tang is the covering of that tang. When shopping for a quality knife, many people will focus on the blade itself and forget the handle. However, a properly constructed handle can be just as important in the use and safety of the knife. There are a few key features to look for in a handle.
First, it should be comfortable in your hand. The best-designed knife in the world is of little use if you are not comfortable and secure in using it.
Further, the handle should be constructed to promote a secure grip. Dressing a deer is a messy process on the best of days, and chances are that your hands are going to end up covered in more than a few liquids. Thus, a material that allows you to grip the knife with wet hands is an important asset.
Finally, a good handle needs to be easy to clean. While wood or other organic materials may look nice, they can be a bear to disinfect or keep sanitary. Thus, a simple plastic or composite material is often best.
A Good Sheath is Key
Although not crucial in the operation of the knife itself, a blade with an included sheath can be a nice thing to have. Certainly, it is possible to buy a generic sheath or case after the fact.
However, a sheath made specifically for the blade in question is more likely to fit properly, keep the knife secure, and make it easy to find.
The Best Knife is the One That Feels Right
Obviously, my opinion is that it is great to be informed and read reviews about the best models and features in a good skinning knife. However, reviews and features can only tell you so much.
At the end of the day, the best knife is the one that feels right in your hand. If you have the opportunity, order several models and try them out. Or, find a local supplier and see how many you can hold.
We all have different preferences and each hand is slightly different. Don't let an opinion get in the way of you finding your favorite knife.
Conclusion
Diving into the world of skinning and gutting knives, there are more nuances than you might believe. Luckily, there are numerous great fixed blade skinning knife options on the market. In this realm, there are a lot of features that can make or break a knife.
Yet, when the entirety of the factors was considered, the best knife for skinning deer was the Mossberg Fixed Blade Knife.
This knife was far from the fanciest option and includes a lower grade of steel than I would normally prefer.
Yet by combining great ergonomics and an unbelievably approachable price point, it was the knife that we found ourselves most likely to buy again.
Sale
Mossberg Fixed Blade Knife, All in One Skinning Knife with Gut-Hook, for Hunters and Outdoors Enthusiasts
HUNTERS LOVE THIS KNIFE: The reviews are in and hunters agree this knife is an excellent choice when it comes to skinning game, especially deer.
DURABLE AND LIGHTWEIGHT: This knife is lighter and shorter than many other hunting knives making it easier to handle. The included black Mossberg knife sheath is built to handle the demands of serious hunters.
STAINLESS STEEL BLADE: The 3-1/2-inch blade is made from stainless steel, which is designed to be used several times without having to sharpen it after every use, and features an excellent gut hook. The blade also features an anti-glare finish.
SIZED TO GET THE JOB DONE: The overall length of the Mossberg Fixed Blade Knife is 6 3/4 inches with the blade measuring 3 1/2 inches. The unique shape of this knife makes the skinning of deer easier than many other larger knives.
MAKES A GREAT GIFT: When it comes to buying a gift for a hunter or outdoorsman you just can't go wrong with a good knife. Perfect for birthdays or holidays.
Last update on 2022-05-10 / Affiliate links / Images from Amazon Product Advertising API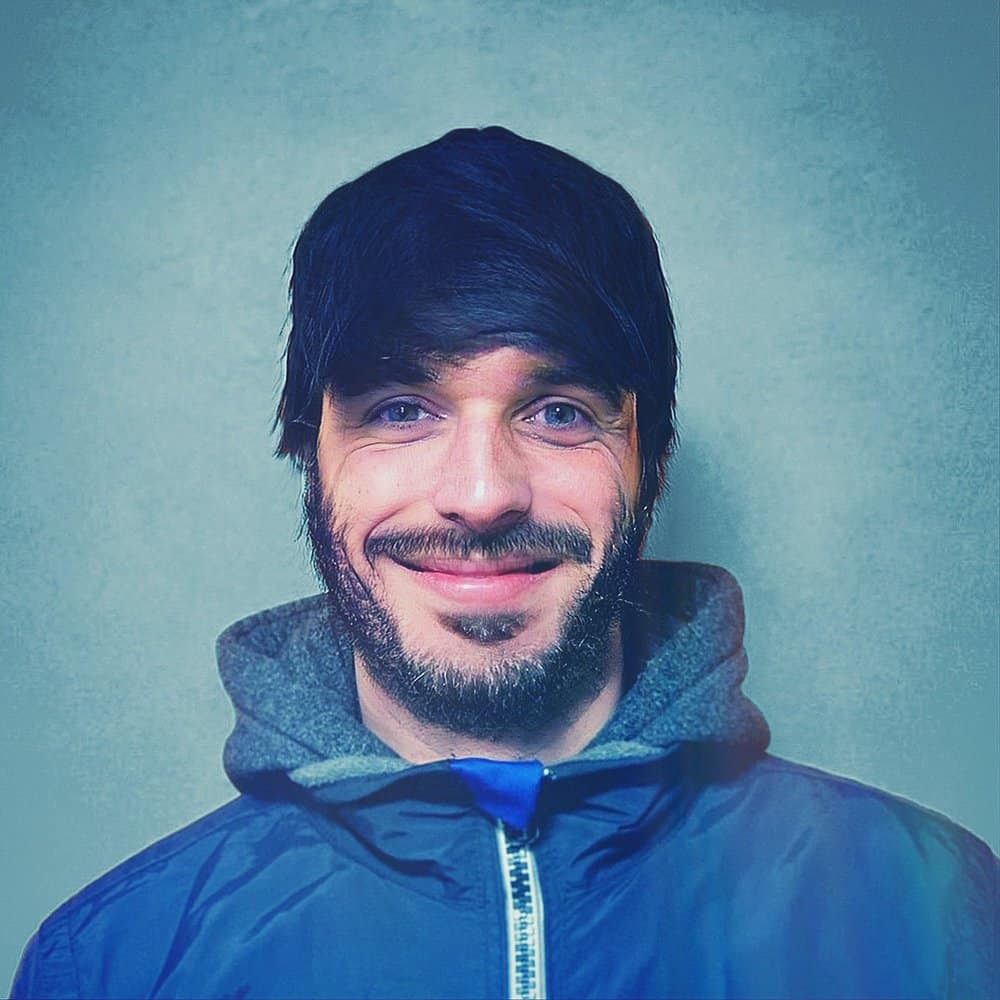 Hey, my name is Matt, an avid outdoorsman, prepper and action taker. If you have found this article informative please feel free to leave a comment below and share it with your friends and family, it would make my day!