As an archery coach with a penchant for the wild, I've had the rare chance to put the latest recurve bows to the test in their natural element – the untamed outdoors. Hunting with a recurve bow is an art; it combines traditional skills with modern precision, and choosing the right one is critical.
The bows that made this list aren't just good; they're the top performers of 2023, each with their own set of strengths to enhance your hunting methods. Let's begin!
1. October Mountain Products Night Ridge 60" Recurve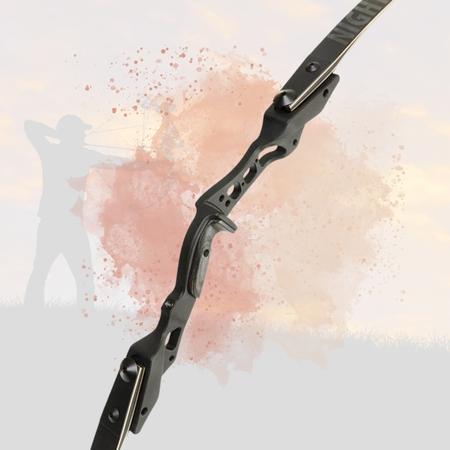 Check on Amazon
Check on OpticsPlanet
Check on Kiky
The October Mountain Night Ridge ILF bow made an immediate impact on me with its striking black finish and sturdy build. The attention to detail in its design, marrying aesthetics with functionality, is apparent after extensive field testing.
Its CNC-machined aluminum riser shines, providing a solid, comfortable grip for those long sessions, while its well-engineered balance makes it a reliable partner for precision-focused hunters. This bow, however, isn't one-size-fits-all. It's perfect for the adept archer with its 60-inch frame and 40-pound draw weight, yet novices may find it requires a bit more effort to handle.
Its quick limbs deliver outstanding responsiveness and speed, potentially steepening the initial learning phase for new archers. Despite this, the inclusion of the Pro Hunter Arrow Rest is a smart addition that boosts accuracy from the start. The ILF takedown feature simplifies transport and storage, even if it adds a few extra steps for setup.
This minor trade-off is worth the adaptability and high-level performance the Night Ridge offers, solidifying its status as a preferred option for serious hunters.
Key Features
3-piece, ILF takedown design for easy assembly and storage
CNC'd aluminum riser for durability and precision
60-inch recurve length with a 40-pound draw weight
Pro Hunter Arrow Rest included for improved arrow flight
Medium wooden grip for comfortable handling
Threaded sight and stabilizer locations for customization
Two rest/cushion button mounting locations for versatility
Recommended brace height of 7 1/2″ – 8 1/4″ for optimal performance
Available in right-hand orientation
Available in Camo color variant for those who prefer a different style
What I liked
High-quality construction
Takedown design
Accessories included
Performance-oriented
The sleek black color and the design of the bow make it visually appealing
What I didn't like
At $379.97, it may be considered expensive for beginners or those on a tight budget
Only available for right-hand users
Not the best pickup for beginners
2. October Mountain Products Ascent 58" Recurve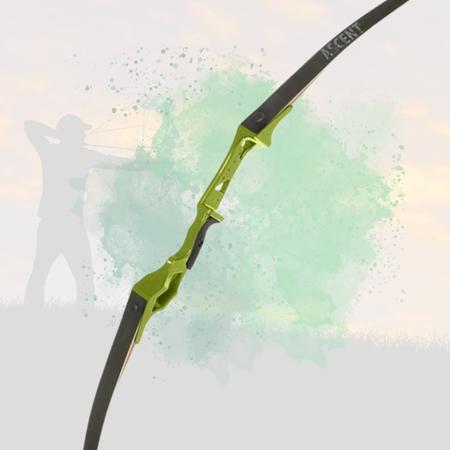 Check on Amazon
Check on OpticsPlanet
Check on October Mountain
October Mountain Products' 58″ Ascent bow captured my attention with its bright green color, offering a mix of visual appeal and solid performance. The magnesium riser grounds the bow and provides a robust yet light feel, and it felt like my shots were much more precise.
Integrated limb pockets ensure everything feels secure, boosting confidence with each draw. The Ascent's EZ-Fit grip is a highlight, ensuring comfort and control, especially during lengthy sessions or hunts. Customization is easy with the machine-threaded sight and rest areas, though beginners might need time to get used to the setup.
Aside from this minor drawback, the bow's tool-free limb bolts simplify assembly, enhancing its value for archers who prioritize quick setup and portability. It's a strong choice for both the recreational user and the dedicated hunter.
Key Features
Constructed with a durable magnesium riser
Built-in limb pockets for enhanced stability
EZ-Fit grip for comfortable handling
Machine-threaded sight and rest mounting locations for customization
Includes an arrow rest and Flemish string
Comes with flathead socket cap limb bolts and tool-less limb bolts
Designed for right-hand orientation
Weighs approximately 1 pound for lightweight carrying
Product dimensions listed as 9 x 6 x 5 inches
What I liked
Magnesium riser, very stable
EZ-Fit grip
Machine threaded sight
Inclusion of arrow rest and flemish string
Tool-less limb bolts
Appealing design
What I didn't like
The various components and assembly might be daunting for novices
The distribution of weight may not suit all archers' preferences
3. PSE Archery Pro Max Traditional Takedown Recurve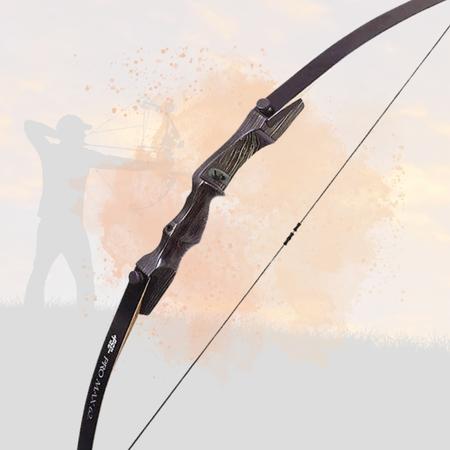 Check on DvaSata
Check on OpticsPlanet
Check on eBay
Stepping into archery with PSE ARCHERY's Pro Max turned out to be a brilliant move. Ditching the old fiberglass for a modern carbon design, the Pro Max stands out with its sleek black and gray appearance. It's built to last, offering both durability and a modern flair.
In hand, the bow feels significant yet perfectly balanced, an ideal match for beginners like my daughter who are just getting to grips with the sport. The bow's right-hand orientation was a snug fit for her, making her initial steps in archery both comfortable and natural.
The progression from beginner to consistent target hitter was seamless with the Pro Max. With its plastic stick-on rest and adjustable sight, my daughter quickly honed her precision.
The set's inclusion of three 28″ carbon arrows, complete with 3″ turkey feathers, added a touch of professionalism and performed excellently. Watching her diligently practice and improve, guided by tutorials and persistence, was a clear indication of the Pro Max's quality and her commitment.
The bow spurred numerous hours of outdoor bonding and celebration for every direct hit. Even as I moved on to a Night Ridge 60" for myself, the Pro Max remains a cherished asset in our archery journey, a beginner's bow that exceeded all expectations.
Key Features
The set includes a plastic stick-on rest, a recurve stringer, and an adjustable sight.
It comes with three 28″ carbon arrows that have 3″ turkey feathers.
The bow is available in multiple sizes, including 54″ and 62″, with varying draw weights from 15 to 35 pounds.
It is designed for right-hand orientation, with a left-hand option available.
The material of the bow is carbon, and it comes in a black/grey color.
The set also includes a hip quiver and an armguard.
What I liked
Versatile and portable
Quality construction
Easy to use
Excellent for beginners
Appealing design
4. October Mountain Products Smoky Mountain Hunter 62 in. Recurve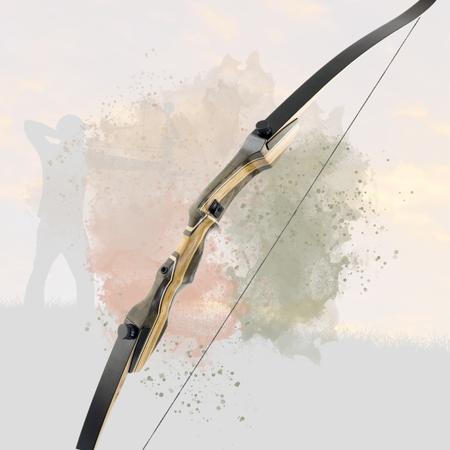 Check on Amazon
Check on OpticsPlanet
Check on Walmart
My time with the Smoky Mountain Hunter from October Mountain Products left me with mostly positive impressions. The bow's ease of storage with its three-piece take-down design stands out immediately. It's a breeze to carry around, particularly when moving through crowded areas where a full-sized bow might raise eyebrows.
The addition of sight, plunger, and stabilizer bushings make it a ready-to-shoot package right out of the box, appealing to anyone who values convenience. In practice, the bow holds its own with a slim grip that feels natural in the hand, lending to a comfortable shooting experience. It's fast-flight string compatible, indicating a commitment to quality and performance.
However, I did notice the brackets felt a bit snug when fitting the limbs – this didn't impact performance but required a little extra effort during assembly. While not a deal-breaker, it's a point to consider for those who prioritize ease of setup. Overall, the Smoky Mountain Hunter would be a solid recommendation, balancing its minor quirks with robust features.
Key Features
Equipped with sight, plunger, and stabilizer bushings
Compatible with Fast Flight strings
Features a slim grip design
Designed for right-handed use with a draw weight of 45 lbs
Crafted from hard maple wood and fiberglass for durability
Suitable for both hunting and recreational shooting
What I liked
Accessories compatibility
Fast flight string compatibility
Slim grip design
Durable material
The brown color and the finish of the bow give it a classic and professional look
What I didn't like
The brackets for the arms are a bit tight, which could indicate a potential issue with assembly or disassembly.
5. CenterPoint Archery CPAYR60 Tatanka Recurve Bow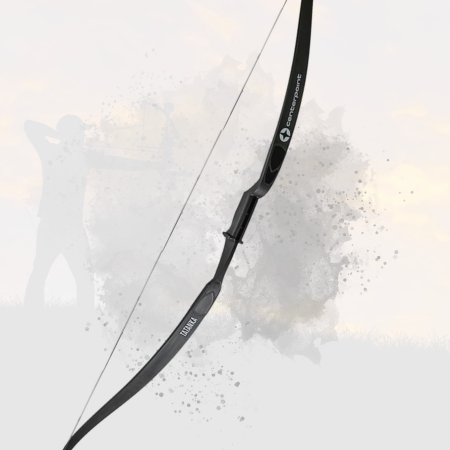 Check on Amazon
Check on OpticsPlanet
Check on eBay
Right out of the box, this bow impressed me with its compact design. The adjustable draw weight, maxing out at 26 pounds, and the draw length of 31 inches cater well to beginners, allowing for a gradual build-up of skill and strength.
The bow's ambidextrous riser is a thoughtful touch, extending its appeal to all archers regardless of the dominant hand. Yet, no product is without its drawbacks. While the Tatanka boasts ease of draw, archers looking for a bow to grow with them over time might find the 26-pound draw weight a ceiling that they'll quickly outgrow.
Additionally, for the price point, the inclusion of a basic nock point, arrow rest, and bowstring is adequate, but seasoned archers may need to invest in higher-quality accessories for a more refined experience. In balance, the CenterPoint Archery CPAYR60 Tatanka Recurve Bow is a solid choice for those starting their journey in archery.
Its easy handling and comfortable brace height mean less strain during practice sessions, which is crucial for developing proper technique. However, intermediate archers might find the bow's features somewhat limiting as they advance.
Key Features
Compact size suitable for pre-teen, intermediate, or small-framed youth archers
Adjustable draw weight up to 26 pounds
Maximum draw length of 31 inches
Brace height between 7.25-7.75 inches
60 inches tip-to-tip length
Designed for extreme durability
Includes nock point, arrow rest, and bowstring
Item weight is 2 pounds
Comes with a 5-year limited warranty
What I liked
Compact
Comfortable
Adjustable
Ambidextrous design
Durable
Comes with a nock point, arrow rest, and bowstring
What I didn't like
Limited Weight Range
As skills develop, archers may need to upgrade from this bow
6. PSE Archery Razorback Traditional Takedown Recurve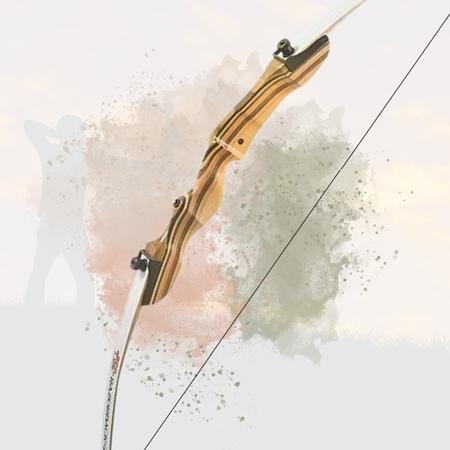 Check on Amazon
Check on OpticsPlanet
Check on BassPro
Upon first handling the Razorback recurve bow, its premium craftsmanship was immediately apparent. The mix of Walnut, Burma White, and Beech Wood lends a classic, sturdy feel, while the hard maple and fiberglass limbs promise lasting durability.
It's light in the hand and balances well, making it an inviting option for beginners to start their journey in archery. The tool-less assembly is a real boon—snapping it together in under three minutes without fumbling for tools streamlines the process beautifully.
Shooting with the Razorback is a delight, as the built-in stabilizer does an excellent job at dampening vibrations, leading to a quieter, smoother shot. The inclusion of sight bushings is a thoughtful touch, enhancing the bow's performance.
While this bow is marketed towards novices, its lightness and ease of use should not be mistaken for fragility. However, seasoned archers might find its capabilities a bit limited; the simplicity that benefits learners might lack the advanced customization that experienced shooters look for. All in all, the Razorback stands out as a solid entry-level bow that doesn't overwhelm yet offers enough to grow into.
Key Features
Crafted from a combination of Walnut, Burma White, and Beech Wood
Hard Maple and Fiberglass limbs for durability and performance
Built-in stabilizer to minimize vibrations and noise
Equipped with sight bushings for enhanced performance
Tool-less assembly for quick setup in under 2-3 minutes
Designed as a suitable choice for beginners in archery
Hand orientation for left-handed users
Item weight is 16 ounces
Dimensions of the product are 26 x 7 x 5 inches
What I liked
The bow is crafted from a selection of fine woods
It comes with a built-in stabilizer to minimize vibrations
Easy to assemble
Beginner-friendly
PSight bushings are included to provide increased optimal performance
Noise reduction
What I didn't like
This model is for left-hand orientation only
7. October Mountain Ozark Hunter Longbow 68 in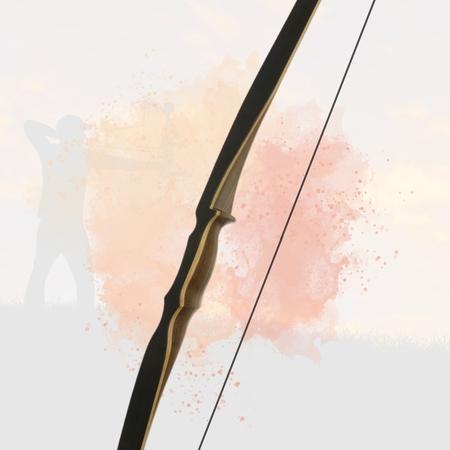 Check on Amazon
Check on OpticsPlanet
Check on PlanetsHoup
The October Mountain Ozark Hunter Longbow caught my eye with its classic design, blending hard maple and walnut woods, promising both style and performance. In hand, it feels robust yet surprisingly lightweight at just 2.6 pounds.
Drawing the bow was a pleasure, delivering the smooth action that's ideal for archers aiming for precision without strain. The sleek handle and limb design aren't just for show – they noticeably reduce hand-shock, enhancing the shooting experience. Performance-wise, the bow excels with its high-quality construction and compatibility with Fast Flight strings, which is a boon for those looking to optimize their shooting.
However, it's not without its limitations. New archers may find the recommended brace height range a bit daunting to fine-tune. And while the black fiberglass limbs with reinforced limb tips assure durability, some may prefer a lighter material for ease of transport during long treks. Yet, these aspects don't overshadow the bow's evident craftsmanship and performance potential.
Key Features
Traditionally designed for high performance with a smooth draw
Sleek handle and limb design to reduce hand shock
Constructed from hard maple and walnut woods
Black fiberglass limbs with reinforced limb tips
Fast Flight string compatible
Recommended brace height: 6 1/2 in. to 7 1/2 in.
Right Hand orientation
Item weight: 2.6 pounds
What I liked
Made from durable materials
Smooth draw and a powerful release
Minimum hand shock
Compatibility with fast flight strings
Reinforced limb tips
8. Fin-Finder Bank Runner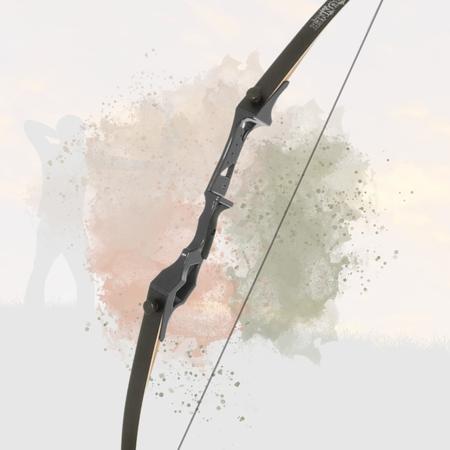 Check on Amazon
Check on OpticsPlanet
Check on Fin-Finder
The Fin-Finder Bank Runner Recurve Bow, with its sleek black finish, instantly gives off a professional vibe. The magnesium construction of the riser is not just about looks; it makes the bow robust yet lightweight, which is crucial for extended use.
Right out of the box, it feels substantial and ready for action. Whether it's for target practice or a quiet hunt in the wild, this bow seems to fit the bill. Its compact design is particularly appreciated for its ease of handling and transport. Upon using the Fin-Finder Bank Runner, its precision stands out. The bow's built-in bushings for sight, reel, and rest are convenient, negating the need for extra modifications.
However, while the 35 lbs. draw weight is great for beginners and intermediate archers, seasoned enthusiasts might find it less challenging. Also, the accessories are decent, but serious archers will likely upgrade to premium gear over time. It's an excellent starter package, but its simplicity might not satisfy all skill levels in the long run.
Key Features
Durable magnesium riser construction
Sight, reel, and rest bushings are machined into the riser
Compact design
Color: Black
Model Name: Fin-Finder Bank Runner Recurve Black 58 in. 35 lbs. RH
Material: Magnesium
Hand Orientation: Right Hand
What I liked
Made with a magnesium riser, which is known for its strength and durability
Integrated bushings
Easy to handle and transport
Versatile
The bow is available in multiple color options
What I didn't like
Underwhelming features for seasoned archers
Key Features to Consider Before Spending Any Money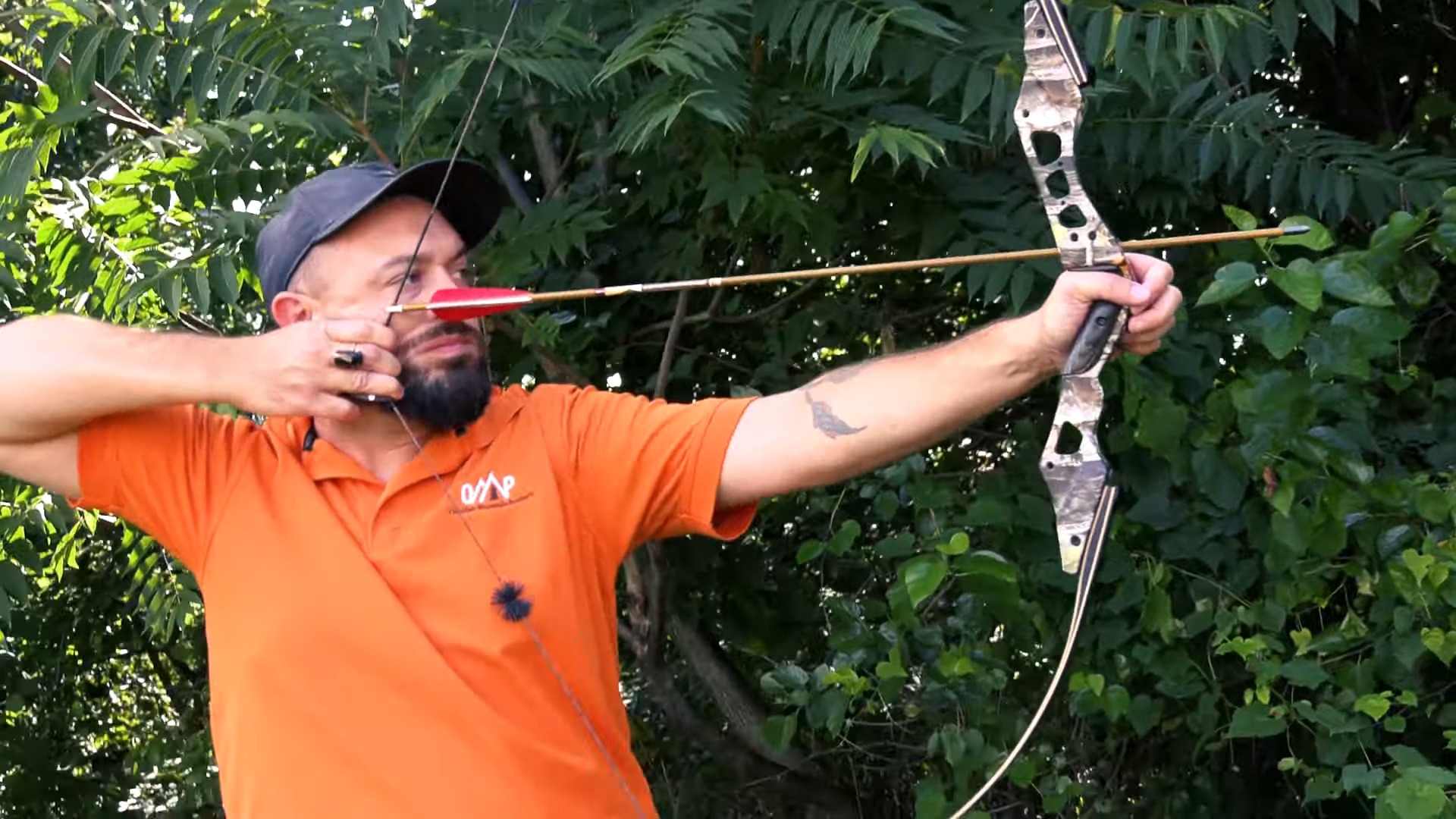 Draw Weight
The draw weight of a recurve bow is the force required to pull back the string to a certain draw length. It's a critical factor because it determines the power of your shot. For hunting, a draw weight between 40 to 60 pounds is suitable for most adults, providing enough force for a humane and ethical kill.
Adjustability: Some recurve bows offer adjustable draw weights. This is valuable for beginners who need to start at a lower weight and increase as they build strength.
Consistency: Ensure the draw weight remains consistent throughout the bow's lifespan. A bow that loses strength over time isn't a wise investment.
Legal Requirements: Check local regulations, as some areas have minimum draw weight restrictions for hunting certain game.
Bow Size
The overall length of your recurve bow affects its performance and handling. A longer bow tends to be more stable and accurate, while a shorter one is easier to maneuver, especially in tight spaces.
Portability: If you travel often or navigate dense woods, a shorter bow may be preferable.
Shooting Style: Longer bows might suit those with a more traditional shooting style and offer a smoother shooting experience.
Personal Comfort: Ultimately, choose a length that feels comfortable. An overly long or short bow can make shooting cumbersome and less enjoyable.
Material and Durability
Recurve bows are made from a variety of materials, each affecting the bow's durability and performance.
Wooden Bows: Traditional and aesthetic, but susceptible to weather-induced wear.
Modern Materials: Fiberglass, carbon, and aluminum are more resilient against elements and offer consistent performance.
Hybrids: Some bows combine materials, balancing tradition with modern durability.
Personalization and Accessories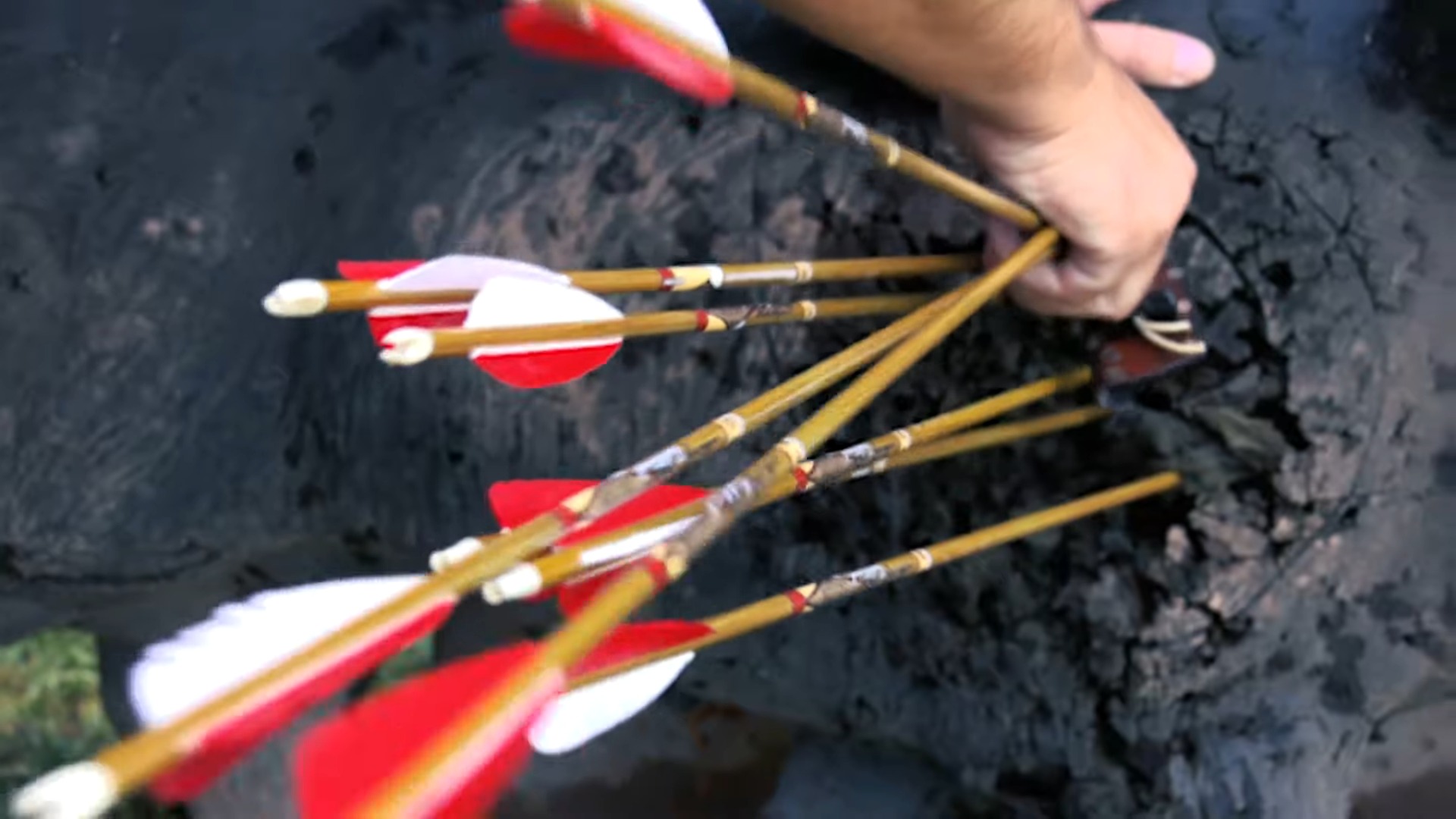 Customization
The ability to customize a recurve bow with accessories can enhance your hunting experience. Consider a bow that allows for additional attachments if that suits your style.
Sight: For precision aiming, a bow that accommodates a sight can be invaluable.
Stabilizers: They can help improve balance and reduce hand shock, contributing to a smoother shot.
Arrow Rest: A good rest supports the arrow until release, aiding in accuracy.
Comfort and Handling
How the bow feels in your hands is just as important as its specifications. A comfortable grip, balanced weight, and overall ergonomics can significantly impact your shooting experience.
Grip: Should fit your hand comfortably; not too large or too small.
Balance: A well-balanced bow will feel lighter and is easier to hold steady.
Vibration: Excessive vibration can be jarring. A bow that minimizes this will be more pleasant to use over extended periods.
FAQs
Can I use the same recurve bow for both hunting and target practice?
Yes, you can. However, you might need to adjust the draw weight and accessories to optimize the bow for each activity. For hunting, a heavier draw weight and quieter accessories may be preferred, whereas, for target practice, a lighter draw weight and more precision aids like sights can be beneficial.
How do I determine the appropriate draw length for my recurve bow?
To determine your draw length, stand with your arms extended and measure the span from fingertip to fingertip. Then, divide that number by 2.5. The result is an approximate draw length for your body size.
It's essential for comfort and optimal performance that your recurve bow matches your draw length. What is the significance of brace height in a hunting recurve bow? Brace height is the distance from the deepest part of the bow's grip to the string.
It influences the bow's performance and the arrow's speed. A shorter brace height can lead to faster arrow speeds, but it can also make the bow harder to shoot accurately. A longer brace height typically offers more forgiveness and accuracy, which is crucial for hunting.
How often should I replace the string on my recurve bow?
The frequency of string replacement depends on usage and care. As a general rule, inspect your string regularly for wear and fraying. Most strings need replacement every 2-3 years with regular use, but if you notice significant wear or damage, replace it immediately to maintain performance and safety.
Is it necessary to have a bow press to maintain my recurve bow?
No, a bow press is not necessary for a traditional recurve bow. Bow presses are used primarily for compound bows, which have complex cam systems that need to be relieved of tension to work on. Recurve bows can typically be maintained, strung, and unstrung without specialized equipment.
Can the limb weight of a take-down recurve bow be upgraded without purchasing an entirely new bow?
Yes, for many take-down recurve bows, you can purchase heavier or lighter limbs to adjust the draw weight. This allows for an upgrade or downscale in power without the need to invest in a whole new bow. Just make sure the new limbs are compatible with your bow's riser.
Final Words
Choosing the right recurve bow for hunting is a decision that hinges on understanding your personal needs, preferences, and the type of hunting you plan to engage in. By prioritizing factors like draw weight, bow size, materials, and the potential for customization, you can find a bow that not only fits your budget but also enhances your hunting experience.
Remember that a recurve bow is not just a tool; it's a hunting companion that should feel natural in your hands and reliable in the field. Whether you are new to the sport or an experienced archer, taking the time to select the right bow will pay dividends in your hunting success and enjoyment.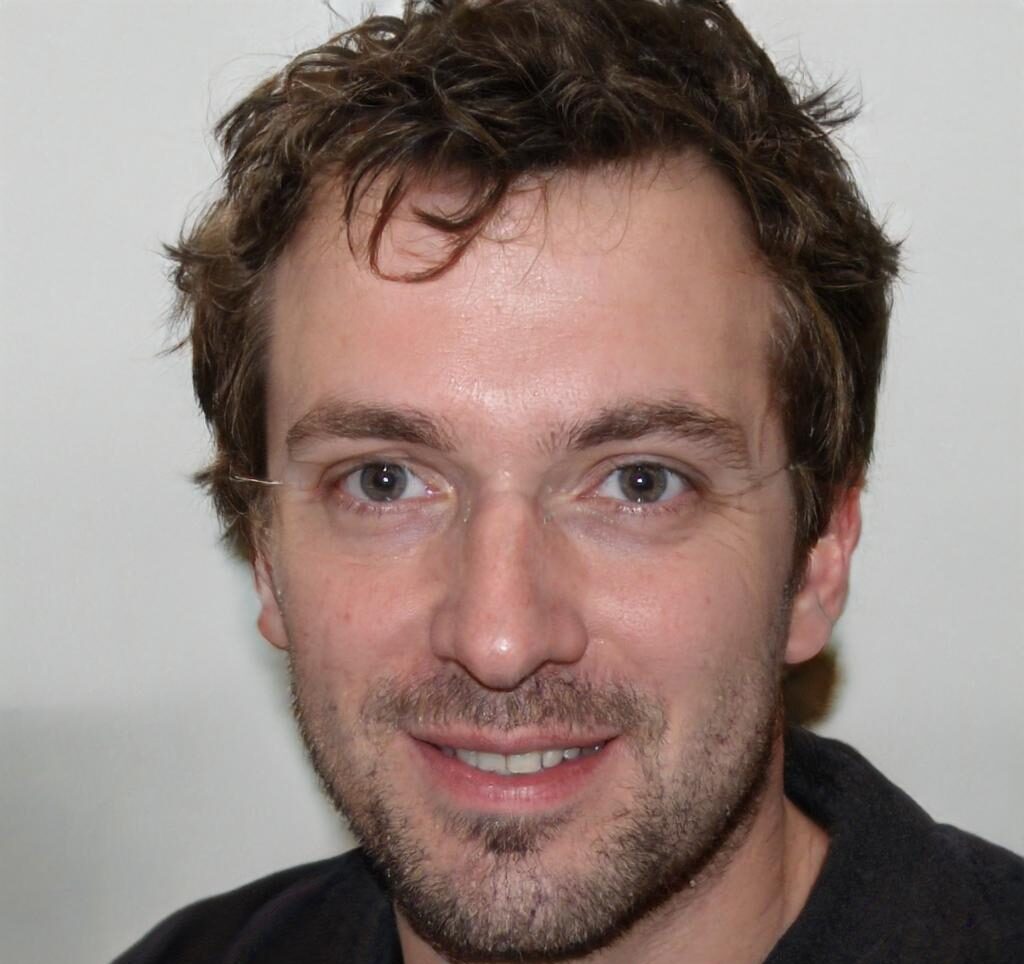 My name is Paul Anderson, and I have been teaching and practicing archery for over 15 years. I am a certified archery instructor and an expert in archery equipment and techniques.
I started shooting bow and arrows as a kid, but it wasn't until I was in college that I discovered traditional archery. I fell in love with the simplicity and precision required for this timeless sport. After graduating, I became a certified archery instructor so I could share my passion with others.
Over the past decade and a half, I have helped countless people learn the art of archery. Whether they are seeking a new hobby or looking to improve their form, I enjoy helping people find success in this sport.
In addition to teaching, I also write archery equipment reviews and how-to articles for GearDisciple, sharing my expertise to help other archers find the best gear and techniques to fit their needs. For me, archery is more than just a hobby – it is a way to encourage focus, discipline, and mindfulness through the practice of this ancient art. I look forward to sharing my knowledge and experience with the readers of GearDisciple.