Every prepper knows about ferrocium rods, windproof lighters, and other common fire tools, but fire pistons are typically ignored by the majority. If you're ignoring fire pistons, you're missing out on an invaluable piece of kit.
They're lightweight, inexpensive, and more reliable than anything else. They can be used in wet conditions, dry conditions, and in tight spaces without any problems, and despite a couple of minor shortcomings, they're some of the best fire tools available.
We will review the five pistons that really stand out to us and then in the following sections, we'll teach you everything about piston fire starters.
Last update on 2022-05-10 / Affiliate links / Images from Amazon Product Advertising API
Piston Fire Starter Reviews
This small piston will blend in well with any bushcraft kit, and it's built to be comfortable and easy to transport. It's also fairly inexpensive considering it has real hickory handles.
For starters, the hickory handle design is a welcome deviation from the usual aircraft aluminum and steel designs that other companies use. It adds a bit of character to the piston, and it makes it comfortable to use.
The piston comes with some extra goodies, too. You get charred cloth, spare o-rings, and a satchel bag with the piston system. So, you don't have to buy anything extra, and you get a little bit of tinder to throw in your survival kit.
However, it's not perfect. It's a bit too short for our liking. It's only four and a half inches long, and that makes it fairly easy to smack your hands if you have to use a rock or something due to an injury. Luckily, the handles make it easy to slam it without using anything besides your hands.
PROS
Hickory handles look amazing
It's easy to transport
It comes with several bonus accessories
CONS
It's a little too short. It still works well, but a longer tube would make it perfect
This is a premium-grade piston with a lot of bonus features. Instead of rambling on about it, we're going to jump right into all of the things that come with it.
First, you get a steel piston that is built exceptionally well. The piston is about the length of a dollar bill, and it's designed to allow the piston rod to rest inside of the tube when it's not in use. In fact, there's enough room to store a little bit of tinder in the piston if you unscrew the knurled cap on the end of it. However, it's a little difficult to dig the tinder out of the cavity.
Besides the piston, you get a piece of high-quality cloth that is already charred to be used as tinder material, and you get another piece of cloth that isn't charred. You can easily char the extra piece by using the included tin and a fire.
A small length of cordage comes with the kit, and that can be used as a lanyard, or it can be used as tinder.
Finally, you get a ton of extra o-rings with the kit. So, you don't have to worry about buying any o-rings for quite a while.
The best part is that all of those parts fit inside of the tin that the piston comes in. It's a self-contained fire kit.
PROS
It's built to be extremely tough
It's a self-contained fire kit
The kit comes with a lot of pieces, and each piece is useful
CONS
It looks a bit tacky if you're into more traditional pieces of equipment. It'll fit in well with modern kits, though. This isn't a con that you should consider too seriously. Aesthetics don't mean much when it comes to survival equipment
The Lixada piston is a bit small and narrow, but it looks great, and it works really well. It's made out of brass and aluminum, and it comes with a few extra pieces.
The part of this piston that sets it apart is its dual-ring compression system. It uses two o-rings to ensure that none of the air escapes it when you slam down on it. In one way, that's a great thing. However, it also means that you have two o-rings to replace when they wear out.
It comes with a little bit of tinder, some nylon rope, and a carrying tin that can be used to make charred cloth.
The main issue that you'll notice with this is that it's not that comfortable to use. It's knurled on nearlyall of the surfaces that you actually touch, and it doesn't have a handle. The knurls rub your hands in a somewhat painful way, and the handle-free design makes it possible for you to pinch your fingers when you use it.
PROS
The brass and aluminum design is eye-catching
It works reliably
It has enough spare o-rings to replace its dual-ring system three times
CONS
It's easy to pinch your fingers with this thing, and the knurled edges are uncomfortable
This is a no-frills piston fire starter, and you can clearly tell that the manufacturer used all of their budget on the piston itself. You don't get any fancy packaging or extra goodies with it, but you do get one really good piston that you can rely on, and it's pretty cheap.
It's design is extremely similar to the American Heritage piston that we reviewed earlier. It's made out of steel, and it has a flat surface that is large enough to comfortably push.
It also has a dual-ring system like the Lixada, but it doesn't come with spare o-rings. So, you'll have to buy some extras yourself.
PROS
Its no-frills design ensures that the manufacturer focused solely on the quality of the piston
It combines the best features of the American Heritage and the Lixada
It's inexpensive
CONS
It doesn't come with any bonuses. So, you'll have to get your own tinder and spare o-rings
This is not a piston for people who are just starting out. It's expensive, and it's built almost as if it's a piece of jewelry. In short, it's a little too nice for beginners to learn with. Can you imagine buying a Lamborghini for your first car? It would probably get banged up within a few days, and you would likely be very mad about that.
However, it's great for experienced preppers. It has an appealing black steel and brass design, and it's machined with an amount of precision that you won't find on any of the other pistons that we reviewed. It really does look like a piece of jewelry.
It performs really well, too. Since it's machined with such incredible amounts of precision and care, you should be able to ignite your tinder within one or two tries every time you use it. It works extremely smoothly.
The only gripe we have with it is that it doesn't have the best tinder holder. It's very easy to drop your tinder while you're setting it up, and you'll need a steady hand to avoid doing that.
PROS
It's incredibly appealing to the eye
It works on the first try most times
It works very smoothly
CONS
It's aimed at more experienced preppers. If you've never used a piston before, this is not the best fire piston for you. You'll tear it up very quickly if you're just starting out
The Pros And Cons Of Pistons
Pistons are compression systems that utilize nothing but air compression to light small amounts of tinder on fire immediately.
They don't use any fuel, and they don't really wear out. They also work extremely well in a large variety of climates and weather conditions. However, they're not perfect, and you should always carry a backup fire tool with you.
Here's a list of the benefits of having a fire piston:
They don't require any fuel. They rely solely on friction and the compression of air molecules to start fires.
They light tinder on fire nearly instantly.
They're extremely easy for most people to use. If you can slam the end of a narrow rod, you can use a piston system.
They're durable. Lighters have a lot of parts that can break, and ferrocium rods can break if they get whittle down to a thin piece.
Pistons are a lot more likely to survive harsh conditions.
If your piston's o-ring breaks, you can easily repair your piston in the field by applying grease or another viscous lubricant to the piston part of the system.
Here's a list of the cons that come with using a piston:
They can't light a lot of tinder on fire at once. You'll have to light a very small amount on fire, and then hope that you can transfer that fire to a larger pile of tinder.
They can be difficult to use if you have an injured hand or arm.
You have to smack them very quickly and with a lot of force.
As you can see, the pros far outweigh the cons, but you will want to bring a backup in case you sustain an injury that makes it difficult for you to use your piston.
What To Look For In A Fire Piston
A compression fire starter is a simple mechanism. In fact, you can easily make your own with scrap materials. It just won't be as reliable as one that is made by a professional.
However, despite their simplicity, a lot of manufacturers make sub-par pistons. You'll want to ensure that you buy one that you can trust your life to.
We'll go over what makes a piston worth buying over the next few paragraphs.
A Proper Striking Surface
To use a piston, you have to slam down on the top of it very quickly. Obviously, you want the striking surface to be comfortable and easy to hit.
If you're lucky, you can pick up a piston that has a rubberized handle. That'll allow you to quickly push the piston downward without having to smack it or waste energy. However, not all models come with handles.
If you don't buy a piston that has a handle, you'll want to buy one that has a flat and fairly spacious striking surface. Rounded surfaces will make it difficult, and small surfaces will leave you with a sore hand.
Length
You want a piston that is about ten inches in length. There are really short ones available, and those are decent backup options, but your main piston should be fairly large. A longer tube will make it easier to strike without smacking your hand if you miss, and it'll be able to handle more tinder. You still won't get a lot of tinder into a long piston, but every little bit counts.
O-Rings Over Lube
You won't have to worry about this feature too much. Most modern pistons comes with pre-installed o-rings that allow them to compress air. However, some models are just a tube with a piston rod in it, and you're expected to lube the piston rod with grease, petroleum jelly, or another lubricant to create your own seal.
We recommend buying a model that has an o-ring installed. O-ring systems don't require you to apply any lubricant before using the piston, and they last quite a while.
If your o-ring does break, you can easily fit dozens of spares into your kit, or you can simply apply grease to your piston to make it function like an old-fashioned model. It's just convenient to start out with a reliable o-ring system.
How To Use Piston Fire Starters
Pistons seem more complex than they actually are. That's why a lot of preppers shy away from them in favor of ferrocium rods and fancy lighters.
Here are the steps that you'll have to take to use a piston fire starter:
Step 1: Remove the piston from the piston tube.
Step 2: If you have a model that needs to be lubricated, apply your preferred grease, now.
Step 3: Attach a pinch of tinder to the end of your piston. Most models have a small crevice that you can pack tinder into. Don't try to put a lot into it, though. A tiny pinch is all you can use if you actually want to start a fire.
Step 4: Insert your piston back into the piston tube just a little bit, and put one end onto the ground or another sturdy surface.
Step 5: Quickly slam the piston into the tube with a lot of force. You have to be fast. If you move too slowly, nothing will happen.
Step 6: Pour your pinch of lit tinder into a larger pile of tinder, and gently feed the fire some oxygen by blowing on it. Within a few seconds, you should see the rest of your tinder pile going up in flames, and you're ready to create your fire.
Final Thoughts
All of the pistons that we reviewed are worthy of a spot in your survival kit, but you'll have to take a look at all of them to find the one that you like the most.
Our top pick is the American Heritage. It's well-built, and it comes with everything that you need to start practicing. However, the hickory piston is a great backup option, and the Clickspring is a luxury option for very serious preppers.
American Heritage Industries Fire Piston Kit- Firestarter Kit with Char Cloth, Cord, and Tinder, Survivalist and Prepper Gift, Easily Start Your Next Campfire
FIRE PISTON- Light fires with the power of air; Combustion will create brief heat in excess of 500 degrees Fahrenheit and create a powerful burning ember within your char cloth
FULL FIREPISTON KIT- This kit comes with more than our meticulously machined piston; The compact metal tin has jute to be used as tinder, a small piece of paracord, one ready made char cloth, and one cloth to create your own char
SCIENCE EXPERIMENT- The power of air works magically as a fire starter; The homesteader and science student will each be equally intrigued with the ability to start a campfire with this simple piston
EASY TO FOLLOW VIDEO- American Heritage Industries knows that new products can be difficult, so the product comes with a link to a video so you can see exactly how it's done
THE HERITAGE GUARANTEE- All American Heritage Products come with a no questions asked 30 day return policy; If you have any issues at all we will not only walk you through it, we will gladly refund the item if you're displeased
Last update on 2022-05-10 / Affiliate links / Images from Amazon Product Advertising API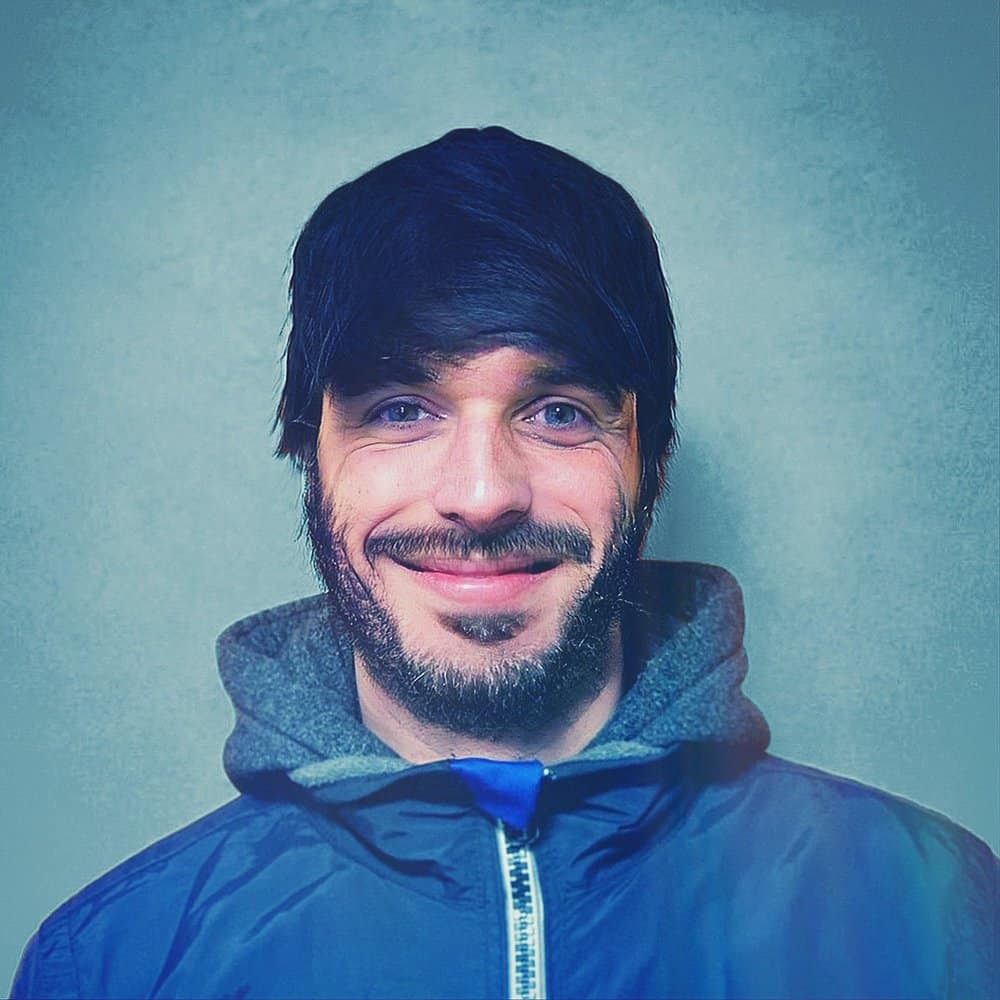 Hey, my name is Matt, an avid outdoorsman, prepper and action taker. If you have found this article informative please feel free to leave a comment below and share it with your friends and family, it would make my day!