Whether you're sitting in a tree stand or out there in the thick of things, you'll always want the best possible crossbow, and Excalibur Crossbow is a company that produces some of the best weapons on the market.  
Each of their crossbows is designed to provide a good FPS as well as a high level of accuracy so that you can bring home results. The company produces models that can fire bolts as fast as 420 feet per second, which is a good velocity for taking down larger game.  
In this guide, we're going to be presenting you with five of the best Excalibur models on the market, and we'll also provide you with a guide so that you know what to seek.
Best Excalibur Crossbow Reviews
1. Excalibur Assassin 400TD Crossbow Package
Excalibur Assassin Crossbow Package
Excalibur crossbow features tactical 100 illuminated scope with 30mm rings
Pro-shot trigger gives repeatable accuracy with a consistent 3lb trigger pull
Ambidextrous cheek piece supports both left-handed or right-handed hunters
Crossbow includes 4-arrow quiver and 4 PROFLIGHT 16.5″ premium arrows for on-hand access
Anti-dry fire system and fail safe strap ensures no dry firing for ultimate safety and prolonged use
Last update on 2023-01-04 / Affiliate links / Images from Amazon Product Advertising API
To start, one of the best features that Excalibur incorporated into this crossbow package is the crank cocking device; this feature makes it very easy to crank this crossbow and ready it for firing. Without the crank, this crossbow has a draw weight of 285 pounds, but when you use it, it reduces the load so that you'll only need about 14 pounds of force. The crank system is also relatively quiet, so you shouldn't have to worry about scaring away any game when you're readying your shot.    
When it comes to firing velocity, the Assassin is designed to propel bolts at a rate of 400 frames per second, and once the bolt arrives at the target, it'll hit it with about 100 pounds of raw force. Another useful feature is the adjustable Tru-Fit Stock, which allows you to adjust the length of the pull as well as the cheek piece so that your shot is as comfortable as possible.  
This crossbow also comes with R.E.D.S. suppressors, which are designed to be placed on the crossbow to reduce the vibration and the shock level of the strings. This means that firing the crossbow will be a reasonably silent experience, so the target won't hear anything coming.
Package includes:
Integrated Charger Crank
Tact 100 Illuminated Scope
30mm Scope Rings
4 Arrow Quiver
R.E.D.S. Suppressors
Sound Deadening System
Explore Take Down Series Crossbow Case
4No Proflight 16.5 Inch Arrows
4No 100gr Field Points
| | |
| --- | --- |
| Speed: 400 FPS | Length: 30″ |
| Weight: 8.2 / 9.8 LBS | Draw Effort: 14 LBS |
---
2. Excalibur Micro 360 Pro TD Mossy Oak Break-Up Country Camo Crossbow Package
When you first see this bow, the first thing you might notice is the sizeable cutout in the stock. This helps reduce the weight of the crossbow significantly, and for those that want a quick-draw-and-fire style of crossbow usage, this is particularly useful. In fact, this crossbow is called the micro because of its very lightweight design; it only weighs about 5.6 pounds, so it's a cinch to use out in the wild.  
Additionally, Excalibur used a new style of trigger in the design of this bow called the Pro Shot ACP Trigger. This trigger is designed to fire quickly and smoothly with just 3.2 pounds of force, so bolt release is simple and quick. For cocking the bow, Excalibur has provided a traditional rope-cocking aid that will reduce the needed power to cock this bow by about 50 percent. With this aid, the bow has a 285-pound draw weight.  
This is also a crossbow with an ambidextrous cheekpiece, so just about anyone should be able to fire comfortably. Despite its relatively lightweight and small dimensions, this product can still propel an arrow to about 360 feet per second.
---
3. Excalibur E73583 Bulldog 440 Mossy Oak Breakup Camo Tact 100 Scope Crossbow
Excalibur E73583 Bulldog 440 Mossy Oak Breakup Camo Tact 100 Scope Crossbow
Excalibur crossbow features tact-100 scope, scope mount, and 30 mm rings
Pro-shot trigger gives repeatable accuracy with a consistent 3lb trigger pull
Ambidextrous cheek piece supports both left-handed and right-handed hunters
Includes 4 PROFLIGHT 16.5 in. arrows and 4 100-grain field points to fit in the 4-arrow quiver
Anti-dry fire system ensures no dry firing for ultimate safety and prolonged use
Last update on 2023-01-04 / Affiliate links / Images from Amazon Product Advertising API
This is a crossbow that packs a lot of punch. When firing a bolt, each shot will have a velocity of 440 feet per second, which is quick enough to pierce even the most robust targets. Also, for anyone looking for a comfortable shot, the balancing, the ergonomics, and the weight of the crossbow makes for a very satisfying experience.  
This is also a very silent product; it incorporates a silent crank-based cocking system, and it comes with R.E.D.S. suppressors to reduce the vibration and sound levels of the bowstring.  
Like the Micro 360, this bow comes with a Tact-100 scope, which utilizes the Fast Point 100-yard illuminated multi-reticle. With it, it's straightforward to get a good bead on where the target is in relation to your position, which adds to your overall accuracy. The scope is also designed to function well in low-light environments, and you'll have a fairly wide field of view.
---
4. Excalibur Matrix G340 Crossbow Package – Break-Up Country Camo
Excalibur Matrix G340 Crossbow Package
Excalibur crossbow features dead-zone scope with 1 in. rings
Rope-cocking aid makes cocking the hunting crossbow efficient and fast
Hunting bow can reach speeds up to 340 fps with powerful strength
Includes 3 diablo arrows with 100-grain field points to fit in the 4-arrow quiver
Skeletonized for weight reduction, yet carries Excalibur's signature durability and high quality
Last update on 2023-01-04 / Affiliate links / Images from Amazon Product Advertising API
The Matrix G340 is a great bow for anyone that doesn't want to break the bank on their new hunting weapon. Despite the relatively low price point, this product packs in the features, and as a result, it's a great choice for any new bow hunter that wants to explore the possibilities of the pastime.
When it comes to hitting speed, this bow can send an arrow flying to a target at a rate of 340 feet per second, which is a fast enough velocity to down most game. It also only weighs about 5.5 pounds and has a smaller design, so it's great for tighter spaces. The bow is also completely weatherproof, so you won't have to concern yourself with keeping it dry when it's coming down outside.  
To cock this bow, you'll usually have to use the included rope cocking aid, which is relatively convenient to use. The frame of this bow is also super-durable; Excalibur used a fiber-reinforced material that means that it'll stand up to extensive punishment.
---
5. Excalibur Crossbow Micro 335 Crossbow Package
Sale
Last update on 2023-01-04 / Affiliate links / Images from Amazon Product Advertising API
Another lightweight and compact crossbow from Excalibur, the Micro 335 is designed for maneuverability and ease of use. This is the lightest crossbow in this guide since it only weighs 5.2 pounds. As a result, this might be an ideal crossbow if you're going to be going out into the wild for long periods since you'll experience little-to-no fatigue while lugging it around.
In addition to it being very maneuverable, the Micro 335 is also very quiet; not only does it pack in the R.E.D.S suppression system, but it also has utilizes limb savers, which add to the low sound profile. Unfortunately, this product doesn't pack in one of Excalibur's ultra-quiet cranking mechanisms, so you'll have to use the included rope aid, which can cut down on your stealth.  
This comes packed in with a Dead Zone multiplex scope, which is a reasonably high-performing scope. It has speed adjustability, and it can compensate for arrow trajectory between 20 and 60 yards.
---
Excalibur Crossbows Buyer's Guide
One of the best features of the folks at Excalibur is the fact that they are all hunters. This means that they understand what hunters need when they are out there amongst game. For that reason, you can depend on their products in a way that you might not with a more corporate-minded crossbow manufacturer.  
The company began operations about 35 years ago, and since that period, they've crafted some truly epic models like the Bulldog 440 and the Matrix G340. Additionally, the company produces broadheads and points, clothing, and cocking aids that can make drawing the crossbow much more manageable.  
Excalibur Product Features to Consider
Hit Speed
As you might expect, this is the amount of time it takes for the bolt to leave your crossbow and reach the target, and usually, this is measured in FPS, which stands for feet per second. As a general rule, Excalibur crossbows typically have a hit speed that's often over 300 FPS, which is suitable for taking down larger animals like elk.  
This is because the crossbow has to be moving at the proper velocity to pierce thicker-skinned targets, so a good Excalibur product will help you yield hunting success.  
Draw Weight
When you're ready to strike, you'll have first to draw back the bolt so that it's ready to be fired at the target. When you're working with crossbows, it's important to note that, sometimes, you'll need a lot of strength to cock the bolt into place. With most crossbows, this can take hundreds of pounds of force; so, ideally, you'll have a suitable cocking mechanism that will reduce the strength needed significantly.
Here are the two types to consider:  
Rope Cocking Device – With a rope cocking device, you'll need to utilize the stirrup at the front of the crossbow for leverage. Once in position, most Excalibur products have a notch along the backside of the bow for the rope, which you'll use to line up the cocking device. After in position, you simply press two hooked ends on the bowstring and pull upwards until the bow is cocked. One of the best features of a rope cocking device is that it can reduce the load of cocking your bow by up to 50 percent.  
Crank Cocking Device – With a cranking bow cocker, the device does much of the grunt work. With one, you can simply turn a crank and the bowstring will graduallybe pulled back until it snaps into position. Many people use this kind of cocking device because of the fact it takes less effort, but remember a crank cocking device will add more weight to the crossbow.      
The Weight of the Crossbow
One thing to always consider is how weighty the crossbow is when you're bringing it to bear and using it to target prey. Remember, for the highest amount of accuracy, you may have to track your target for a few minutes, and having a heavier bow will quickly lead to a high level of fatigue. That being said, as you're shooting, this same level of weight can also make the bow feel a bit more stable.  
On the other hand, when a bow is lighter, you'll have a much easier time carrying it during your hunts. Also, when it's on the lighter end of the spectrum, you'll be able to bring it to bear quicker, but you can also expect a bit more recoil and less balance when you err on the side of a lighter model of Excalibur crossbow.  
Ideally, you'll want to try out the feel and balance of a crossbow so that you can decide your comfort level while shooting. For this reason, take the time to check out various crossbow models in-person so that you can figure out which works best for your particular shooting style.  
Trigger Design
Similarly to firing a gun, the right trigger design on a crossbow is very useful. Ideally, when you're on the market for a good bow, the trigger should be comfortable on the pull and won't cause any snags.  
Always look for an Excalibur product that has a smooth trigger-pull so that you can fire your bolt with the most accuracy.  
The Scope
There are a wide variety of scope options on the market, and many Excalibur bows come with an included scope that'll give you a good, stable experience. When purchasing an aftermarket scope, it's essential to understand that there are four types that you can choose.  
These include scopes with crosshairs, models with more than one reticle, single-dot models, or even scopes that incorporate more than one dot and a reticle.      
Final Thoughts
Excalibur produces some top-notch crossbows for anyone that needs performance, stealth, and accuracy.  
Each of the crossbows that we've covered here can work for just about any kind of crossbow archer, but if we were to pick one that stands out the most, it would be the Excalibur Matrix G340.
While this isn't quite the most high-performing bow in our guide, it's accessibility and quality for such a low price point is worthy of note. Also, it packs in a very reasonable amount of punch for when you're out there hunting larger prey.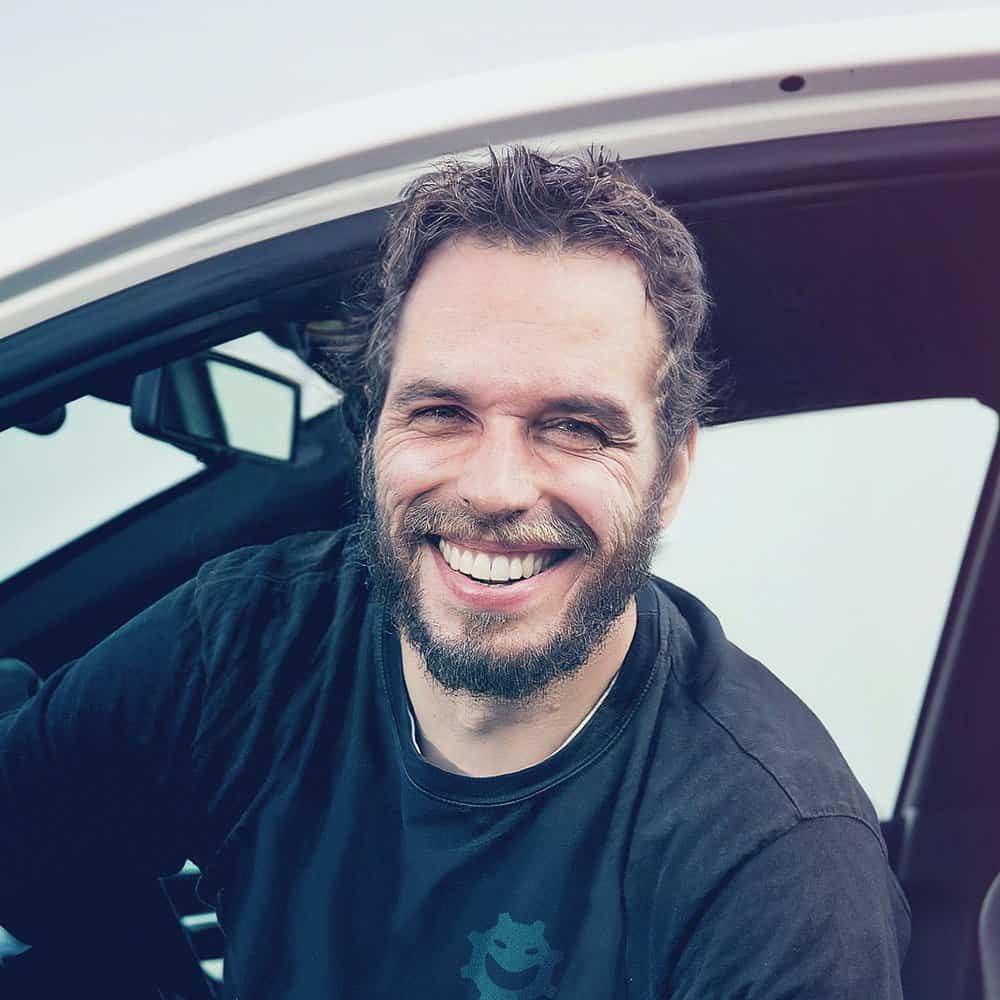 Hey, my name is Jared, a self-reliant expert and action taker. I hope you've enjoyed this article and found it informative. If you have please feel free to leave a comment below and share it with your friends and family, it would make my day!