When I talk about summers, hiking on the scenic Emerald Lake Trail with magnificent views of rocky peaks can be an unforgettable experience.
The Backbone Trail in California holds the same grace for explorers with its marvelous blue aerial views of the oceanfront.
While all of this may sound exciting, ensuring your safety is a devoir of exploring the wilderness. Timely navigating your way through these paths or alerting the relevant people in emergencies can save you from the potential risks accompanying these thrilling journeys.
One essential way to minimize these risks is to keep yourself connected to an internet connection. Luckily for you, Mediacom has one of the most expansive networks of Wi-Fi hotspots boosting up to these hilly areas making you good to go for your adventures.
Having said that, let's dive deeper into the developing significance of the Internet while hiking through these terrains.
Keep up With Work-Related Emergencies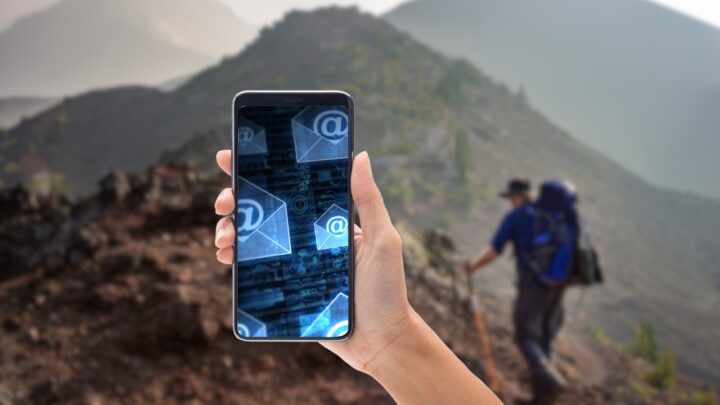 Recalling back to 2019, I was trekking toward the Fairy Meadows, a lush green patch with a gorgeous view of Nanga Parbat in Pakistan.
Prior to leaving for the trek, I received an email from a potential big client. The trekking group I was with, already left the hotel. So, I hurried my way out too, thinking that I would send the deal-closing email after getting in the jeep.
Little did I know that the cellular internet connection was terrible. I sent the email but to no luck, it was literally a wilderness with no internet connection at all. After three days when we reached back to the hotel, it finally got sent but the client already found an alternative as he urgently needed help.
So, the bottom line is if you sail the same boat as me then an Internet connection is a necessity for you.
Navigate Your Way with Ease
'Who cares about the navigation' is the attitude that could lead to life-threatening risks.
Navigation coupled with an active internet is important when you are adventuring. Some mobile apps like Avenza or AllTrails can give you real-time access to trail guides so you can effectively plan your hike.
Just in case you don't have an active internet connection, here offline maps feature (with some extras missing) by Google Maps that can save your day. You can just download the specific map of the track you'll be visiting before leaving.
So, keep yourself proactive and check before leaving if the trail you are visiting comes under the internet dome. If not, then go for the offline maps.
Track Your Health and Compete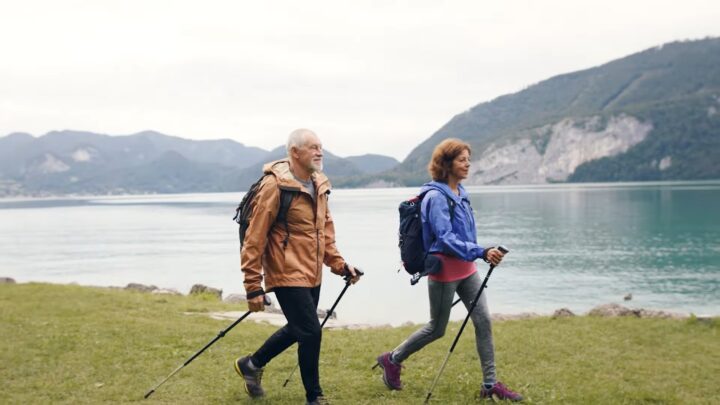 A healthy competition with your friends or family when it comes to fitness is admirable, hiking is one way to go about it.
Modern smartphones can track your hike progress but it can be a hit-and-miss sometimes. Smartwatches can be fairly accurate at this. You can upload your smartwatch stats instantaneously by connecting to the internet through the mobile app so that your peers can see them in the Group Challenge tab.
Competition is one thing, by keeping a check on your progress you will know the degree of your fitness. You can adjust the goals right by your age.
Notify Relevant People About Your Coordinates
If you are embarking on a long trail with twisty tracks then there are chances to go off track. The best thing to do is to keep the other group members (if they have an internet connection) or your family updated about your location.
This can be a lifesaver in the event of a health emergency. I have seen hikers that are heart patients but that doesn't stop them from pursuing their passion. Their passion certainly should be appreciated. But the thing is, they should keep taking breaks to not exert their heart.
If you are one of the heart patients, a much more efficient way is to keep your physician updated in real-time about your heart health through fitness trackers or smartwatches. This will help you or your group members take effective measures if you (unfortunately) collapse in the middle of the track.
Experience the Thrill Safely: Extreme Hiking and Connectivity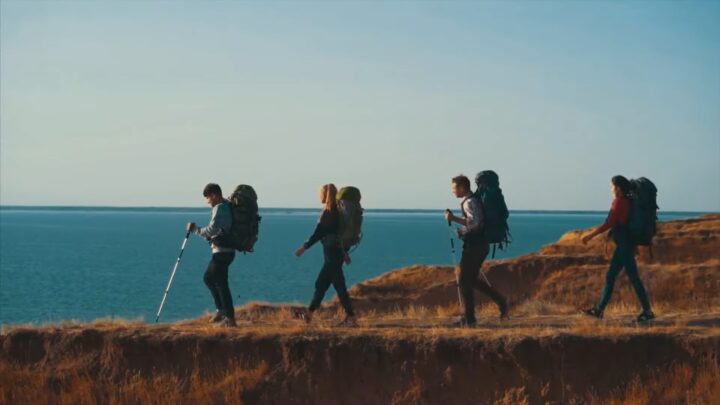 Engaging in extreme hiking adventures demands a blend of courage, preparation, and a reliable internet connection to navigate through the unknown while ensuring safety. As you traverse through the rugged trails, connectivity becomes your silent companion, whispering the tales of the paths less traveled while keeping you tethered to the known world.
Enhanced Emergency Response
Venturing into the wild is synonymous with embracing the unexpected. Extreme hiking trails often come with their share of risks, from sudden weather changes to possible injuries. Having a dependable internet connection allows for swift emergency responses.
With apps like SOS Emergency App, you can send instant alerts with your coordinates to local rescue teams or specified contacts. Furthermore, being able to access weather updates in real-time can be a lifesaver, helping you avoid potentially dangerous situations.
Real-Time Health Monitoring
Extreme hiking poses a significant physical challenge, making real-time health monitoring crucial. With a sound internet connection, wearables and health apps can continuously monitor and upload your health data.
This enables not only the tracking of your fitness levels but also the immediate detection of any possible health issues. If any irregularities are detected, alerts can be sent to medical professionals or your emergency contacts, ensuring timely intervention even in the most remote locations.
Summing Up
An internet connection wedding your journey unlocks endless possibilities for your love of hiking. Not only does it enable you to cherish more exciting places but most importantly it keeps you safe on these voyages. So, before you go headfirst on the hike, make sure to plan accordingly and check if Mediacom's Wi-Fi hotspot or satellite internet is available on the course.