When you go out in the wild alone or with a small group of friends, anything can happen. With that being said , it is best to be prepared with one of the best survival backpacks on the market.  
What makes a backpack fit for the wilderness?   In this guide, we are going to look at a few features that you'll want to consider, talk about the different types of bags, and review five products to help you choose the best survival backpack for your needs .  
These are the products we will be discussing:
Last update on 2021-09-21 / Affiliate links / Images from Amazon Product Advertising API
Best Survival Backpack Reviews
When you're in need of a very versatile experience, this backpack, which is manufactured by TETON Sports, provides a lot of possibilities. One of the first features of note is how adjustable it is; this can serve as a youth or adult backpack thanks to the fact that the torso, shoulders, and chest straps have a fit that can be changedeasily.
There are also side-mounted pockets that utilize a pass-through system that can make it easy to carry things like tent poles or other types of gear that has a long profile. When it's time to camp for the night, the Sports Explorer 4000 also includes a sleeping bag compartment and ample room for your tent so that you can rest peacefully before the next leg of the trip.  
When trekking in inclement weather, the trail-ready backpack also packs in an integrated rainfly that will keep your gear nice and dry. The construction is also durable; TETON utilized rip-stop material, and the nylon is a reasonably strong denier so that you'll be protected from low-hanging twigs and other hazards.
Finally, throughout the construction of the pack, there are ample compartments and pockets that can easily hold your stuff. In total, the Sports Explorer 4000 has a 65-liter capacity.
PROS
The product comes in hunter green, metallic silver, and navy blue
The internal frame of this backpack is very sturdy
There's an included rainfly
CONS
The zipper holders could be a bit sturdier
There are no loops for attaching gear
When it comes to the Atmos 65 AG's most standout feature, well, that would probably be the top-notch ventilation features. When you're looking at the portion of the backpack that comes in contact with your back, you'll notice that it is coated in a fairly tough mesh.
This mesh material let's air flow freely, which can help it wick away moisture on your back as well as reduce the heat that can sometimes make carrying a large trail pack uncomfortable. This makes for a very comfortable experience, which is crucial when you're out there in the wilderness.  
In addition to its great ventilation features, the Atmos 65 AG also has a fairly good comfort level when it comes to lugging it around. It has an excellent strapping system that adds a lot of stability to the carrying process so that you won't be as easily fatigued.  
When it comes to capacity, this product really stands out; it has features like a removable floating top lid that will allow you to accommodate oversized objects. Outside of this feature, there are internal compression straps, side compression straps, and more than a few useful pockets throughout the Atmos 65 AG's body.
PROS
The fit-on-the-fly hip belt makes sizing the bag very convenient
It's very easy to carry thanks to the anti-gravity suspension and convenient strapping system
The front panel has dual-zippered pockets
It has a reservoir sleeve to make stowing a hydration reservoir convenient
CONS
The hip pad can cut into the skin of some wearers
This product shines in comparison to other packs on the market because it actually incorporates a drop-down rifle pocket that's convenient for hunting expeditions. This is also a very comfortable pack; it has padded shoulder as well as padded hip areas, so long treks won't wear on your body as they might with other packs. The chest strap also utilizes a rail system, so you can easily adjust the fitment as you go.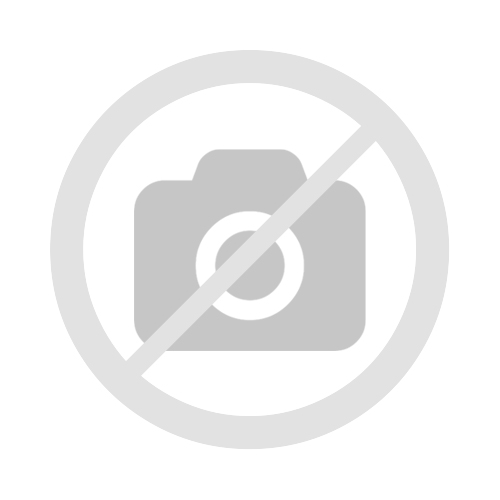 When empty, the OutdoorZ Commander pack weighs about seven pounds, seven ounces, which is relatively heavy, especially since this is when empty. The reason for this extra weight is the frame on the Commander is reasonably strong and weighs about five pounds by itself. It's also fairly expansive; the pack has an 86-liter capacity. The bags also made of tough nylon that has rip-stop properties, so you can trek with this without worrying too much about trail damage causing issues on your trip.  
In addition to its rifle-readiness, the bag also includes a pocket that's designed for spotting scopes, so if you're looking to hunt for your food, this might be the pack for you. There's also an included hydration pocket that can be used to store your reservoirs as well as a port for any tubing.
PROS
The pack is fully removable from the frame
The frame can be used as a freighter frame for carrying other items
This pack is constructed of rip-stop nylon
It packs in a rifle pocket
CONS
When empty, this backpack weighs about seven pounds
This line of backpacks has several sizing options, so the overall experience ends up being very versatile. There is a 50-liter, 70-liter, and 80-liter variant, so it's fairly easy to purchase the model that best fits the length of your trek. This is also a unit that has a very comfortable design; the portion that contacts your back is made of very breathable mesh material, so you won't get hot and uncomfortable during your hikes.
The shoulder straps are also designed for comfort; they have an S-shaping, which fits the shoulders very ergonomically. As a result, carrying this pack is very comfortable, even when you're out on the trail for days. The mesh lining is somewhat padded as well, so you shouldn't experience a lot of fatigue as you go.  
When it starts to come down, there's a rainfly that will ensure that all of your gear doesn't get saturated by the rain. The pack has a pocket for a hydration system as well as a port for the hydration system's tubing, so getting a drink will be very convenient. Sometimes, you need a bit of space for your poles, and this Mountaintop product packs in a slot for trekking poles or even tent poles.
PROS
The rainfly is completely retractable
Thanks to the air diversion structure on the back pad, you'll stay nice and cool
The shoulders and hip straps have a high level of padding
Each of the buckles and zippers is designed by YKK
CONS
Unfortunately, the pack runs a bit small when it comes to sizing
At 75 liters, this pack from High Sierra has a pretty good capacity that's perfect for any trek of a few days. One of the coolest features of this Appalachian pack is its unique material. High Sierra utilized a mini-diamond, mini-weave nylon material that has rip-stop features to ensure that no trail issues will cause damage to this pack.
As you might expect, this backpack has an internal frame, and the aluminum bars are designed to be completely adjustable, which can help you better fit the bag to your size. Aluminum was also a great material to select because it's lightweight and durable.  
The main compartment of this pack has a top-loading shape, so it's reasonably easy to place your pack, rain gear, tents, and other crucial elements inside and on the fly. When it starts to rain, the bottom pocket has a tucked away rain cover so that you can quickly ensure that your packed goods won't get wet.  
If you've ever owned a pack where you had to adjust the straps constantly, it can get a bit annoying. Fortunately, this level of adjustment is simple since the sternum strap is straightforward to move for comfort.
PROS
This comes in three unique colors
The material is very tough and simply won't be damaged on the trail
The pack has a substantial capacity
CONS
The straps could be a little less stiff
The buckles seem a bit brittle
Types of Survival Backpacks to Consider
When you begin your search, you are going to notice that there are a few different types of these backpacks that you can consider, and each one will have different qualities that may or may not make it suitable for you to choose. In general, the types fall into these three categories:  
A tactical backpack is one that is designed to be sturdy and durable. It will typically be made using a strong type of fabric that is tear-resistant, and there will be a large number of compartments that you can use and places to attach your gear.  
The downfall of these types of bags is that they are not waterproof, and they can be heavy to carry, which could slow you down during your hike.  
Hiking Bags
A Hiking bag is another great type of bag to consider. They are lightweight, which makes them more convenient to carry and comfortable to wear. They are often designed to be used with a water bladder, and they have several external pockets that you can use.  
The downside of these bags is that the material is not as durable, which means that it could rip easily, and it can come in bright colors that will make you stand out in the wild.  
Dry Bags
This is a type of bag that is designed to be used by anyone that is going to be in the water. They are durable, but their biggest advantage is the fact that the bag can be submerged in water without leaking.  
On the downside, there are not many compartments or pockets to use, so you may have to spend a bit of time looking for what you need.  The Sea to Summit Dry Bag would be a good choice to pack your clothes into and then place that into your chosen backpack.
Last update on 2021-09-29 / Affiliate links / Images from Amazon Product Advertising API
Features to Consider When Purchasing a Survival Backpack
When you are considering which backpack to purchase for a hiking trip or a survival situation, there are going to be certain features that are more important than others to have. Some of the most essential features that you will want to consider before you make a purchase include:  
The Bag's Capacity
This is effectively the amount of gear that your bag can carry. Typically, the capacity of a bag like this is measured in liters.  
Before you decide on the size that best fits your needs, you will want to consider the length of the time that you plan on being away from civilization. Most people can be fine with a 30 to 40-liter bag, but an experienced hiker or survivalist can get away with a bag that only holds 25 liters.  
If you are traveling with kids or you plant to share a bag, then 40 to 55 liters will be adequate, but it will be a little bit on the heavy side. There are also bags that can be over 55 liters, but they are often far too heavy to carry.  
The Size of the Bag
The size of the bag is referring to the length of the backpack and how it will fit your body. To get a backpack that will fit on your torso comfortably, you may want to measure the size of your body.  
Ladies typically have narrower bags than men, but you will need to find an option that fits your body size. In addition , most of the tactical backpacks on the market do not list the torso size that they are the most compatible with .
A guide to torso sizes for each bag are as follows:  
Extra Small – This is designed for individuals with torsos that are less than 15 and a half inches long.
Small – This size bag is best for people that have a torso between 16 and 18 inches.
Medium – If your torso is between 18 and 20 inches long, this is a great option.
Large – If your torso is over 20 inches long, then this is the option that you will want to consider.  
Durable Material
When you're considering which backpack to purchase, the material is going to be very important. You do want a durable material, but an excessively heavy material is not going to be the best option. Why would you carry five additional pounds of weight on your back that is simply material when you could pack more water instead?
These heavier materials are also going to be a type of material that will absorb more water when it rains, and if the material is too thick, it will even take longer to dry out. In addition to being durable, you will want the material to be a camouflage color that will not attract too much attention in the wild.
The better that you can blend into your environment, the safer you will be.  
Ventilation
When you purchase a bag that is made from durable materials, the fabric will create heat against your back that will make you sweat.  
Instead of a nylon back, many of the backpacks on the market will be designed with a mesh back that will help you keep your back cool as you are hiking.  
Is it Waterproof?
Are you going to be hiking in the water, or is it planning to rain at all during your trip? None of the backpacks that you find in this category are going to be 100 percent waterproof, but finding a good water resistant option that fits your needs may be well worth it.  
There are rain covers that you can consider as well to give your bag more versatility, and some backpacks even come with these covers.  
Dry bags, on the other hand , are waterproof, so if you are going spelunking, this is a viable option for you.  
Number of Compartments
When you're looking for a bag, the number of compartments that it has is important so that you can pack everything that you need for the trip.
You will want pockets that are easy to reach that can carry a flashlight, water filters, and water. Exterior attachment loops will also give you options to dangle your water bottle, which will provide you with more space in your bag for additional gear.  
Hydration Sleeve
If you are planning on trekking the wilderness for a long period of time, then you may want to consider a hydration sleeve that will make drinking on the go easier to do.
These sleeves are often positioned along the side of your backpack or in a rear compartment, and you can easily refill the hydration bladder whenever it's needed.
Last update on 2021-09-29 / Affiliate links / Images from Amazon Product Advertising API
Comfortability
Above all, you are going to need to find a backpack that you are comfortable wearing. A heavy backpack will dig into your shoulders, so you need to make sure that you have straps that offer enough padding so that carrying the pack for a long time does not bother your back.
In addition, a backpack that has hip straps will help you balance the weight by making your thighs do some of the work. Without this feature, your shoulders will be bearing all of the weight alone.  
After a while you'll find yourself leaning forward putting strain on your lower back.  
Weight
Remember, that this is a backpack that is designed for your survival, so you need to make sure that it is easy enough for you to carry when it's full of your gear.
No matter how comfortable the bag is on your back before it is full, you are never going to be carrying it that way. You need to be able to balance the weight of the pack with your body so that you do not stumble in the wilderness and injure yourself.
Final Thoughts
A good backpack can become a major survival companion, especially when you're out in the woods for extended periods.   The products covered here are amazing for support, versatility, and comfort, and each will keep your trips nice and organized.  
With that said, one of the products stands out as the best survival backpack, and that is the ALPS OutdoorZ Commander + Pack Bag. Not only is this an excellent go-to pack for standard treks, but the frame can be used to haul out meat, and there are specialized compartments for both scopes and your rifle.  
On top of that, it's just a very comfortable pack to carry with you when you're in the wilderness.
Last update on 2021-09-21 / Affiliate links / Images from Amazon Product Advertising API