The Vont Spark Headlamp is one that we have had our eye on for a while and for a few reasons. This headlamp is definitely one of the best running headlamps on the market today and there is no reason why this product can't be used in an emergency situation or even kept in your bug-out bag.
Vont Spark Headlamp
Whether you're getting ready for a night hunt, training for a marathon (or even an ultramarathon), jumping on the "going healthy" bandwagon, or simply looking to add running or jogging to your exercise regimen to stay survival fit, chances are you will be needing an excellent-quality headlamp for those early morning or late night pursuits.
Without a doubt, illumination is one crucial element you have to consider when running before the sun rises, or late at night when only the moon is up. Other than the obvious need to be able to see your path and surroundings while out late, an outstanding headlight should also keep you safe as to keep you visible enough for incoming or passing vehicles.
Headlamps can be distinguished by a few basic factors, including their brightness or the amount of light they emit, the quality of their strap, their battery life, and other additional features they provide. Here below is our thorough evaluation of why the Vont Spark Headlamp is your smartest choice when choosing the best running headlamp for you to use.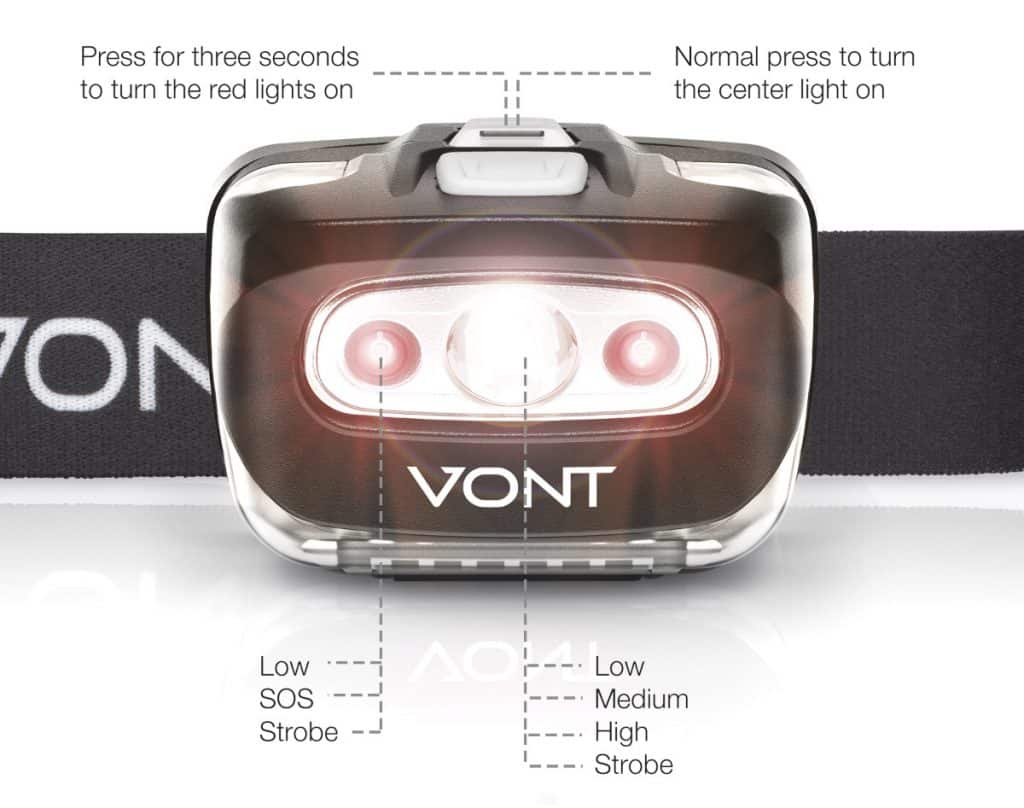 Light Quality/Brightness
Considered as one of my personal best running headlamps, the Vont Spark Headlamp is power packed with 200 lumens of exemplary LED lights that can beam up, up to 100 meters of path ahead or surroundings. And with its one-touch button, easily toggle up through its low / medium /high / SOS modes, depending on the brightness level you need for your sports, outdoor, or night activities.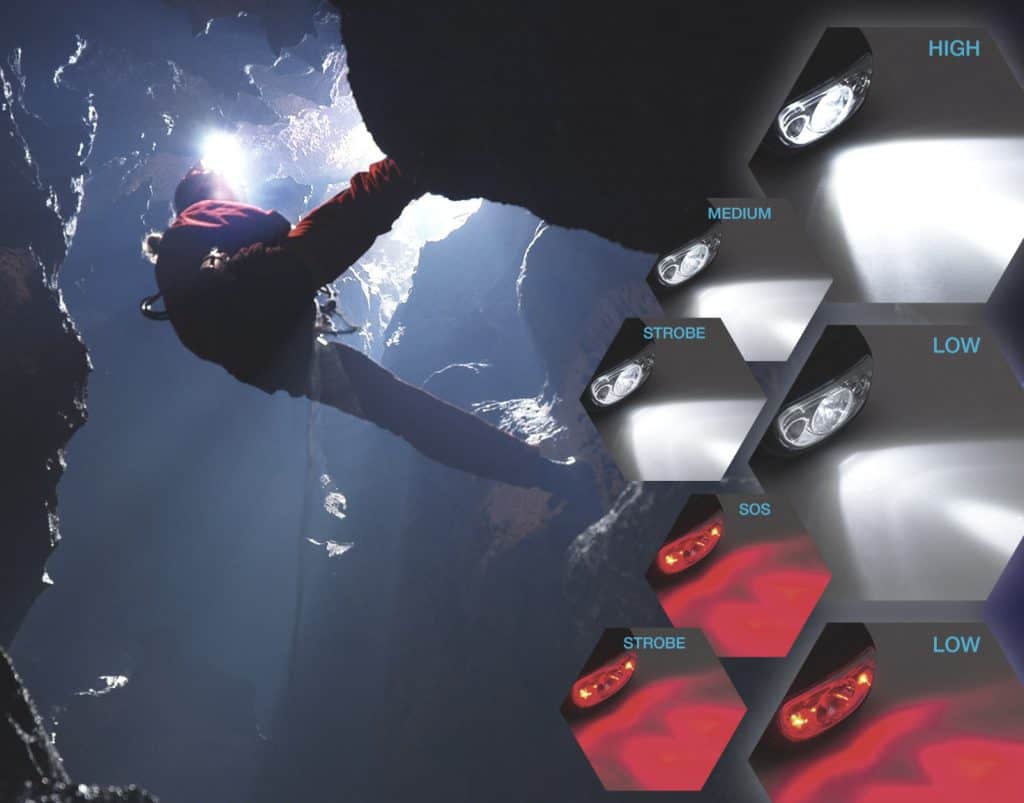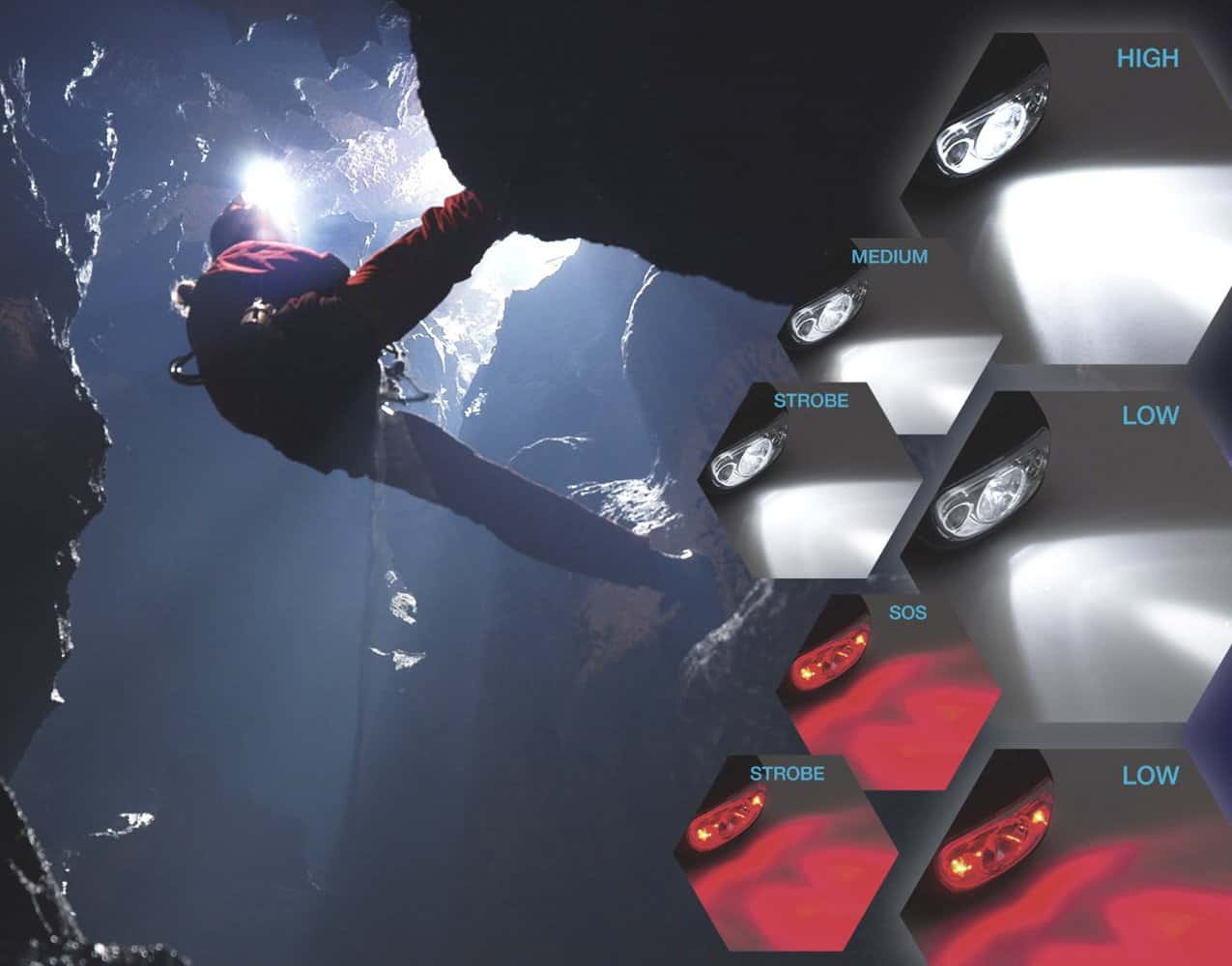 Durability and Reliability
Precision designed and constructed with military-grade materials, the Vont Spark Headlamp boasts of its durability as illustrated by its water and drop resistance that has been tested and proven.
This monster of a headlamp has undergone stringent research and development, rigid testing and evaluation, upgrading and a whole lot more to ensure its solid dependability for any case that you may need it, even under extreme weather conditions.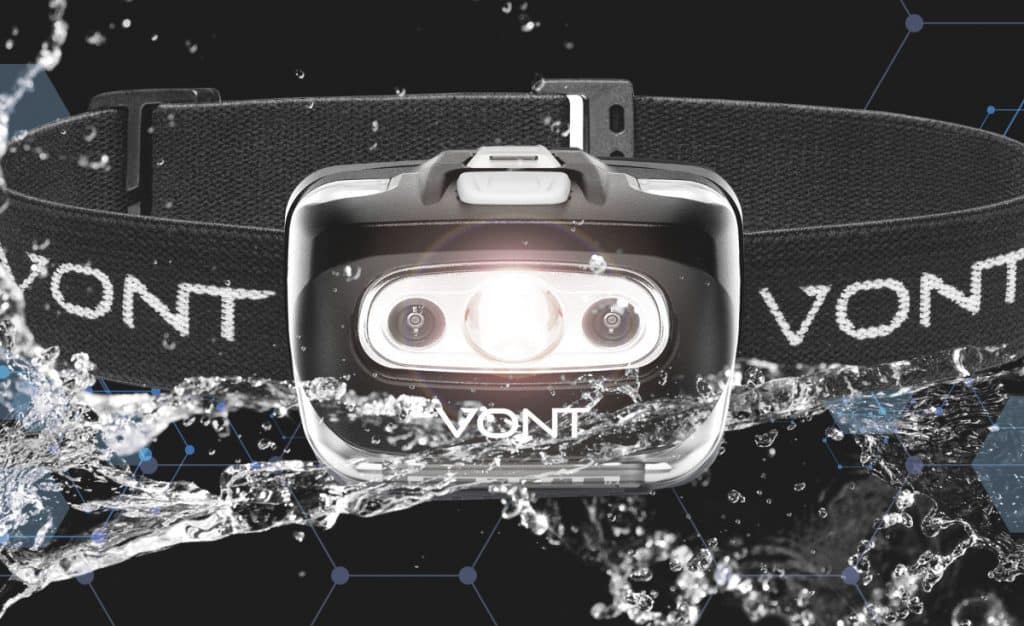 Comfortability and Convenience
When designing this exemplary headlamp, Vont ensured that comfortability and convenience where in no way compromised to give way to quality in terms of performance.
One of the best headlamps for running and survival alike, the Spark Headlamp from Vont comes with a comfortably stretchable band with a sturdy stretch that can be easily adjusted, will hold your light source in place, and perfectly fit any one's head including your kid's and dog's.
Lifetime Quality Guarantee
From design to function, from materials to features, from performance and reliability, there is no question that the Vont Spark Headlamp will be one big contender for the best running headlamps category.
And if that's not enough, this innovation masterpiece from Vont, the big name in the smart gadgets and electronics industry, comes with a lifetime quality guarantee—as with all the other products manufactured under the prominent proprietary brand.
Key Features
Super bright 200-lumens vLEDs
Drop and water resistant
Lightweight but compact design
IPX5 Waterproof
Specifications
Brand: Vont
Model: VNT-SHL01             
Weight: 45.5 grams
PROS
Super bright 200-lumens vLEDs
Drop and water resistant
Lightweight but compact design
Comfortable, adjustable strap with sturdy stretch
One-touch toggle through 7 light modes
Lifetime quality guarantee
CONS
Conclusion
Overall the Vont Spark Headlamp is a great product and is definitely considered one of the best running headlamps on the market right now.
It is lightweight, compact, super bright and comes with a lifetime quality guarantee and is definitely a product we recommend you start using while keeping yourself survival fit.
Don't forget to throw one into your bug-out bag too.
Vont "Spark" LED Headlamp [Batteries Included, 2 Pack] IPX5 Waterproof, with Red Light, 7 Modes, Head Lamp, for Running, Camping, Hiking, Fishing, Jogging, Headlight Headlamps for Adults & Kids
Ultra bright & long lasting: Featuring super bright Proprietary VLEDS that can vividly light up your immediate vicinity, even in total darkness. Unbeatable battery life of up to 90 hours (2X of our competitors'). Easily light up an entire tent, road or even a mountain. (Batteries are included for your convenience)
Easy 7 light mode toggle: Easy, quick and single button press to toggle through 7 light modes. Low/Medium/High/Strobe (Main Light) and Low/SOS/Strobe (Side Lights). Efficiently use only the light you need.
Ergonomic 45° tilt: Never strain or crane your neck again, thanks to the ergonomically designed light throw at a 45° angle. Competitor headlamps throw light at an awkward 30°, causing certain neck strain. By far, the comfiest camping headlamps ever.
Waterproof, drop-resistant & portable: Never worry about being out in the rain or dropping your head lamp. IPX5 Waterproof rated and vigorously tested to be indestructible in extreme conditions. Easily fits in your pocket too.
Lifetime warranty: The Spark headlight won't let you down. We just don't say this, but also back it up with lifetime warranty covering defects and 24/7 support. Use your headlamp and its accessories without having to worry about it to break or stop working because we have you covered.
Last update on 2021-09-30 / Affiliate links / Images from Amazon Product Advertising API